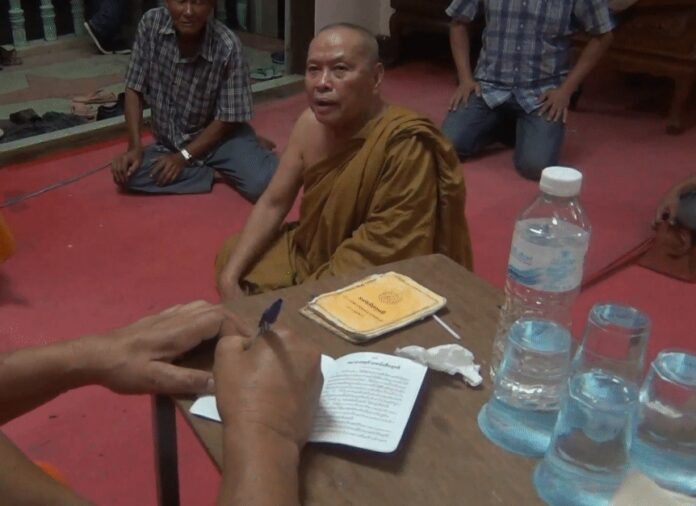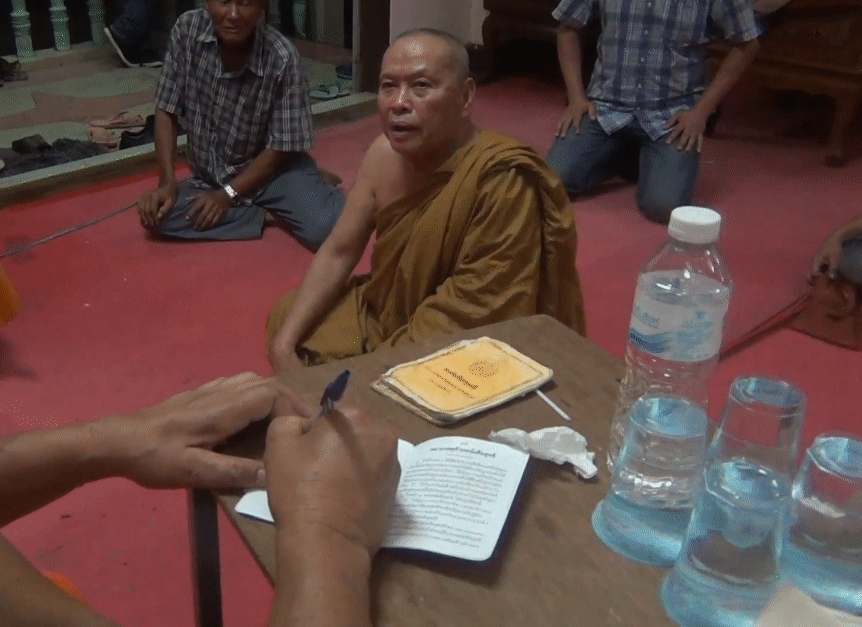 MUKDAHAN — Four monks' routine of hosting drunken temple parties ended in arrests on Wednesday night, police said.
The four monks have been defrocked and are facing charges in court for drinking alcohol on temple grounds, said Thakoonsombat Suangtho, commander of Mukdahan City Police Station.
"They were disgusting monks," Col. Thakoonsombat said of the four suspects, named as Phra Thonglai Muangtrai, 46; Phra Anuwicha Jongdaeng, 48; Phra Boonchoo Suthchiwiro, 50; and Phra Mahakan, 55.
According to Thakoonsombat, each of the four monks, who are from four different local temples, regularly took turns inviting the other three to his temple and hosting parties late into the night. Their nighttime antics eventually upset residents in the area, who alerted police to make the arrest Wednesday night, Thakoonsombat said.
All of the four suspects were arrested at Wat Ban Na Kam Noi while they were drinking beer, the officer said. They were later defrocked and charged with consuming alcohol in places of worship, a crime punishable by a fine of up to 3,000 baht.
However, Thakoonsombat said, the four former monks said they don't have enough money to pay the fine, so they have been sent to court.
"If they still don't have money to pay the fine when the judge asks them to, they will be jailed [for six days] instead," Thakoonsombat said.
Related stories:
Astrologer Monk Rebuked for Touching Schoolgirl
Buddhist Authority Chides Sea-Cruising Monks