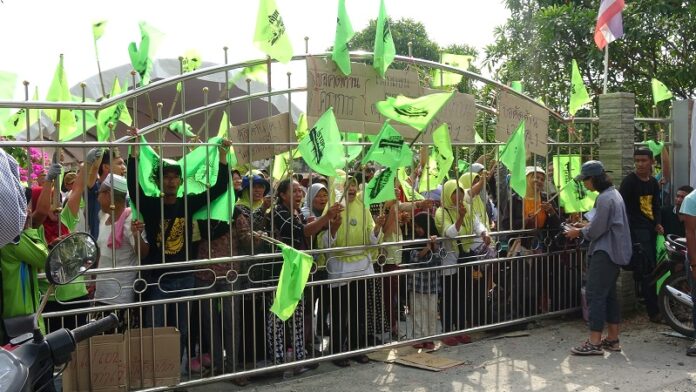 SATUN — A showdown between activists and security forces over a proposed deepwater port on the Andaman coast ended Thursday with the military announcing it would postpone a contentious public hearing on the project for 45 days.
Hours of confrontation at a venue in the southern province of Satun ended at 4pm when the military announced the hearing on the controversial Pak Bara Deep Sea Port Project, slated for construction near many coastal tourist havens, would be postponed.
Only then did the protesters, who had seized control of the venue 20 hours earlier, agree to disperse. But the decision to scrap the discussion disappointed those present to hear the pros and cons of the project.
Read: Protesters Shut Down Hearing on Pak Bara Deepwater Port
The Internal Security Operations Command, a counterinsurgency force answering to the prime minister, was dispatched to control the situation. A representative said afterward it might file charges against some protesters.
"There are many people who apparently broke the law today," said Maj. Gen. Jadepat Sriwong. "So we will have to summon them (to file charges)."
Protest leader Somboon Kamhaeng said they would accept any legal consequences but also vowed to return when the next public hearing is held. He proposed holding an informal discussion between authorities and local residents before the official event.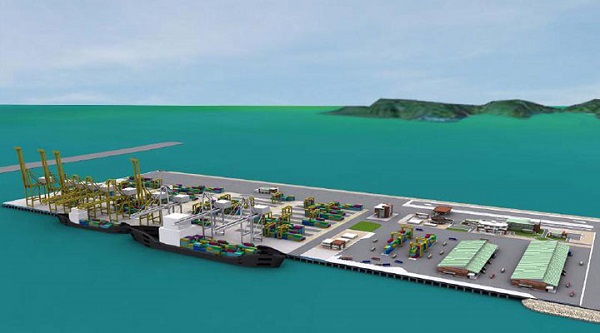 First announced in 1993, the deepwater port project has been delayed due to strong opposition.  The proposed Andaman Sea port would be able to reduce by 2,000 kilometers the journey for ships to traverse the Strait of Malacca and reach the Gulf of Thailand.
The strategic port, however, would cost a large swath of the Mu Ko Phetra National Park its protected status – a total 4,734 rai (760 hectares) of land. The planned logistic route will also be just a few kilometers from tourist playgrounds such as Ko Tarutao, and 27 kilometers from Ko Lipe.
Activists and some locals are concerned the construction of the port will destroy the marine biodiversity which could affect their sources of food and tourism income.
Similar to a coal-fired power plant in Krabi sent back for review last month, activists said the impact study for Pak Bara was neither inclusive nor accurate. Thus, they said, the first public hearing planned for Thursday had no legitimacy and had be canceled.