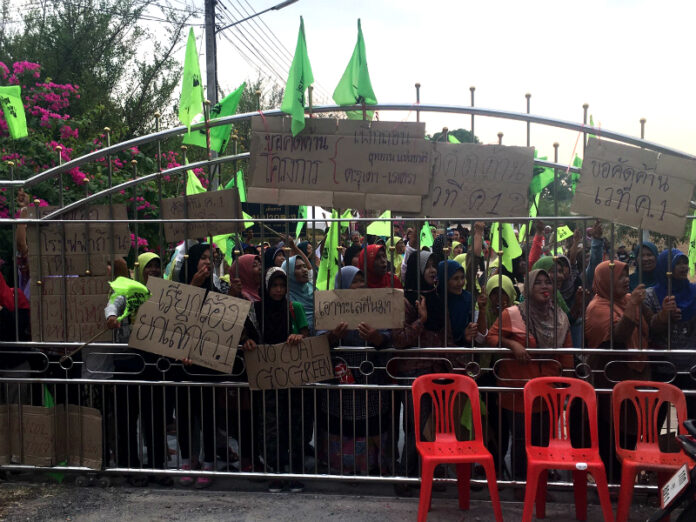 SATUN — Protesters seized control of a public hearing venue Thursday to protest the construction of a deepwater port on the Andaman Sea.
Approximately 300 police and soldiers were dispatched to a school in the La-ngu district of southern province Satun where environmental activists had shut the place down to prevent a scheduled discussion of the Pak Bara Deep Sea Port project.
Protesters said the planned port, to be located 56 kilometers from tourist magnet Ko Lipe, would harm the environment and negatively impact their sources of food and tourist income.
The confrontation between protesters, project supporters and the security personnel dispatched to regain control of the venue was ongoing as of Thursday afternoon.
Similar to a coal-fired power plant in Krabi sent back for review last month, activists said the impact study for Pak Bara was neither inclusive nor accurate. Thus, they said, the first public hearing planned for today had no legitimacy and must be canceled.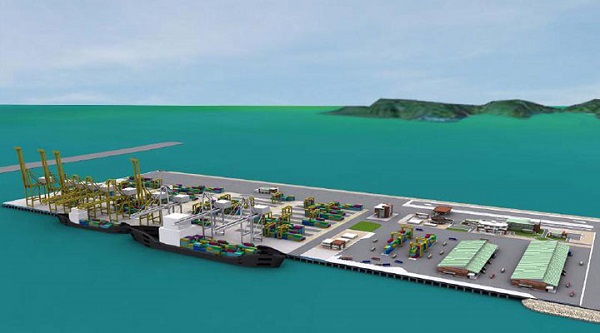 First proposed in 1993, the deep water project has not moved forward due to strong opposition.
After seizing power in 2014, the military government pushed the project forward. They said Pak Bara would provide a strategic logistics route along the Andaman coast.
The Andaman port was planned to accommodate ships from Europe, the Middle East, Africa and South Asia. It could cut 2,000 kilometers for ships to traverse the Strait of Malacca to reach the Gulf of Thailand.
A total 4,734 rai (760 hectares) of land in the Mu Ko Phetra National Park would lose its protected status to allow construction to take place.  The national park comprises about 30 islands and is home to diverse plant life, wildlife and coral reefs.
In 2016, the government assigned the Marine Department to conduct an impact study on environment and health.
The plan was to eventually link the port overland to another deepwater port on the gulf in Songkhla province through a land bridge.