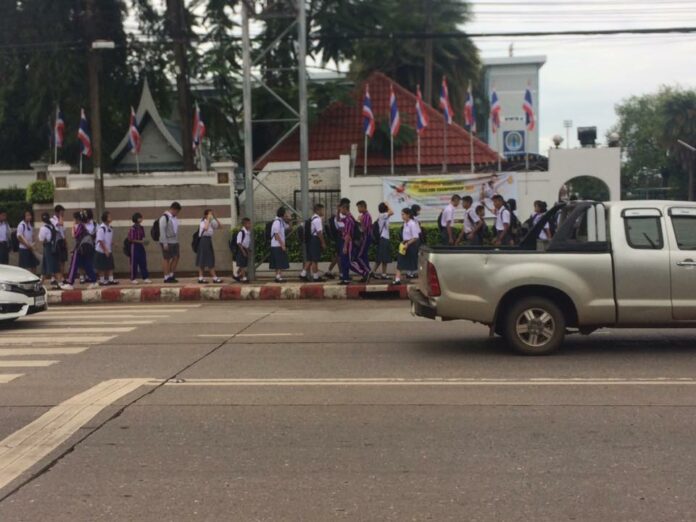 UDON THANI — We all know what it's like to be stuck in traffic for more than an hour in Thailand. But how about being stuck in an hour-long line to enter your own school?
Five thousand Udonpittayanukoon School students in Udon Thani found themselves in chaos when school opened Monday. Under a new order from the director, they were required to line up and properly greet, or wai, their teachers at the gate – one by one. The change resulted in a long line snaking around the school and prompted many students to complain on social media.
"I've come to a point where I have to queue for my own school," one student wrote.
The policy soon drew outrage from those who believed the school went too far in imposing discipline. By Tuesday the state-owned school had revoked the practice, though the director defended it as a necessary means to teach youth to respect their elders and observe Thai culture.
"The act of wai is not only a policy, it's the identity of Thainess," school director Sujin Khaokaew said Tuesday.
He added, "School does not only teach academic lessons to students, it must also teach Thai manners, which is the identity of our culture."
Students said on social media some had to wait more than an hour before everyone could wai the teachers and enter the school on Monday.
"I got here at 7.00, now it's 7.25 and I haven't gotten into the school yet," one student said in a screenshot of a public Facebook post that's now deleted, "I came to school early because I want to have breakfast at school, to turn in my homework, to do other personal tasks, etc."
After the news got out, many comments slammed the policy as unnecessary and forceful.
"Kids don't wai and respect [elders] so the school must teach them discipline, I understand that," Victor Thanida Nirutti wrote. "But should they have found a better method? Otherwise they will just get robots who do like they're programmed but do not have their own conscience."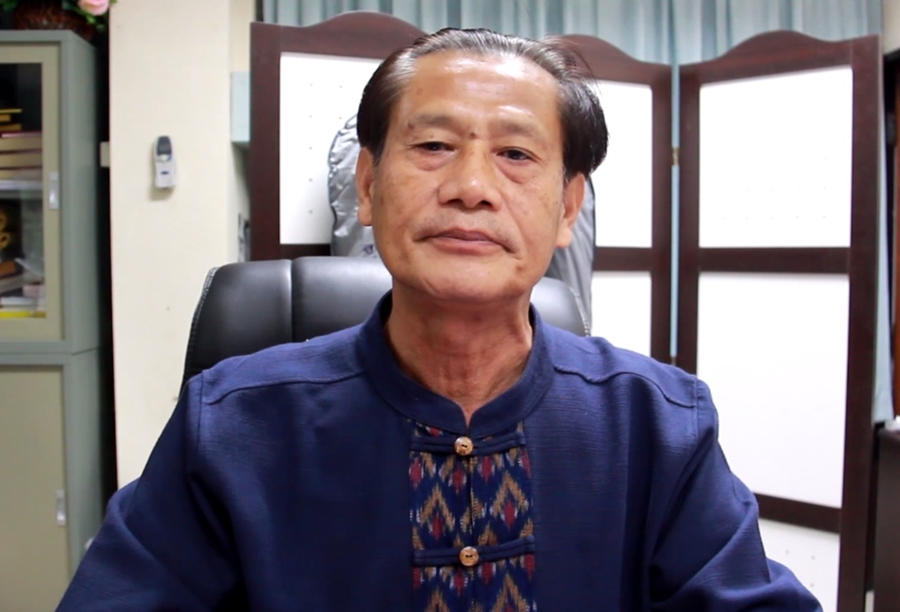 School director Sujin admitted the policy led to long lines, but blamed teachers for positioning themselves too close to the gate which blocked the flow of students. Teachers have now been moved to stand and receive the wai inside the school compound, he said.
"Kids these days don't have much patience," Sujin said. "So, apart from teaching academic lessons to them, we have to teach them how to be patient."
Thai public schools are notorious for adopting rigid army-like discipline adopted from the time when the country was ruled by a military regime six decades ago. Legacies of that era include mandatory army haircuts for boys and short hair for girls, corporal punishment and an emphasis on hierarchy.
Progressive students have tried in recent years to push back against some of these rules on grounds that they deter critical thinking.
Related stories:
Chula Students Want #ChulassicPark-Era Uniform Rule to Go Extinct