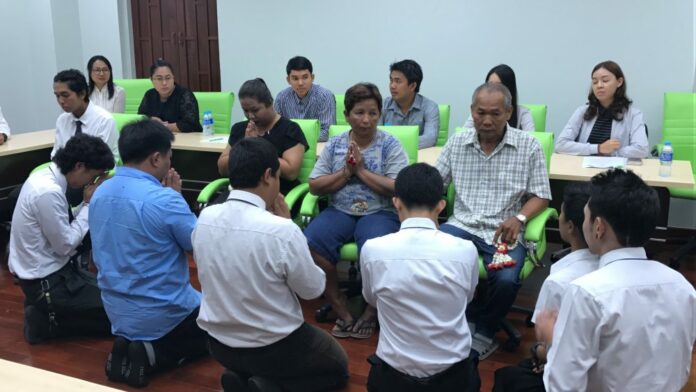 HUA HIN — Five university students were suspended Tuesday after they allegedly harassed a transgender underclassman during a hazing ritual.
Senior students of the Mass Communication Technology Faculty at Rajamangala University of Technology Rattanakosin were suspended for one semester after they were held responsible for allegedly ordering a transgender freshman, identified only as Emmy, to take off her shirt and bra while being blindfolded during an initiation ceremony, or rub nong.
Pongpoom Sornchomkaew, chief of the university's Dean's Office, said the board committees agreed to punish the five students for violating an individual's rights, causing physical and mental discomfort.
Read: Chula Freshman Says Classmates Threaten Him For Calling Out Hazing
Apart from the students, there was also an alumnus who participated in the hazing practice. The victim's family decided not to press charge against him.
The university did not release the names of the aggressors, who were made to apologize to Emmy and her family.
"There are many more cases like this but if the victims don't come up-front, such incident will continue," said Kamolwat Doklamjiak of Facebook page Anti Sotus, which first publicized the incident and demanded action be taken by the university.
Rub nong is a common practice in Thai schools and universities often involving violence and sexual harassment which in the past has led to injuries and even deaths.