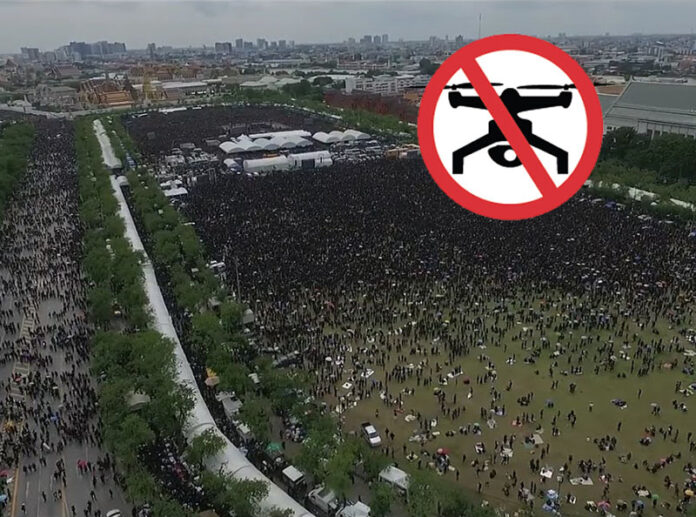 BANGKOK — Private drones will not be allowed to fly over much of Bangkok while the royal funeral takes place next month, according to civil aviation authorities.
Drones will not be allowed to fly within 19 kilometers of the grand funeral pyre at the Sanam Luang from Oct. 25 to Oct. 29, according to an announcement publicized Monday by the Civil Aviation Authority.
"The premises of the Grand Palace, Sanam Luang Royal Ceremonial Ground, and the vicinity within a radius of 19 kilometers shall be deemed a 'restricted area' …," the statement published Thursday said. "Therefore, no person shall control or launch a drone into such areas."
The agency made exceptions for authorized by the agency overseeing the royal cremation rites.
A radius of 19 kilometers covers much of Bangkok. It stretches from the western edge of the capital to the Rama IX Park in the eastern suburbs, and from Don Mueang Airport in the north to Phra Samut Chedi in the south.
Violators of the ban face up to a year in prison and 40,000 baht fine. Military officers will have the power to intercept and destroy any offending aircraft.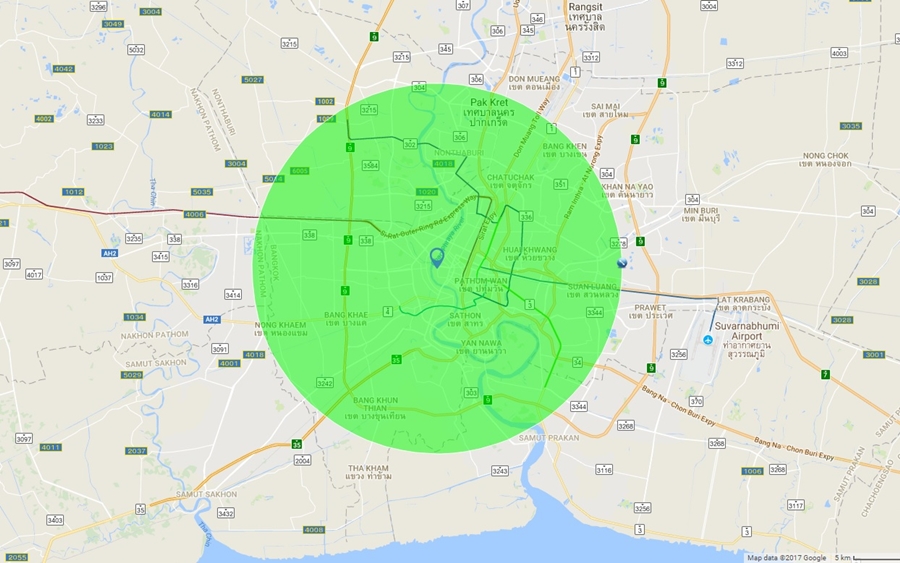 Security measures will be high those five days. Marine officials will also impose strict controls of boat traffic on the Chao Phraya River.
King Bhumibol died at 88 on Oct. 13, sending the nation into a year-long period of mourning. For many Thais, his elaborate funeral – the first of its kind in more than six decades – will mark the end of his reign and is expected to draw millions of mourners to Bangkok.
Replica crematoria are being erected in provinces throughout the country for those unable to travel.