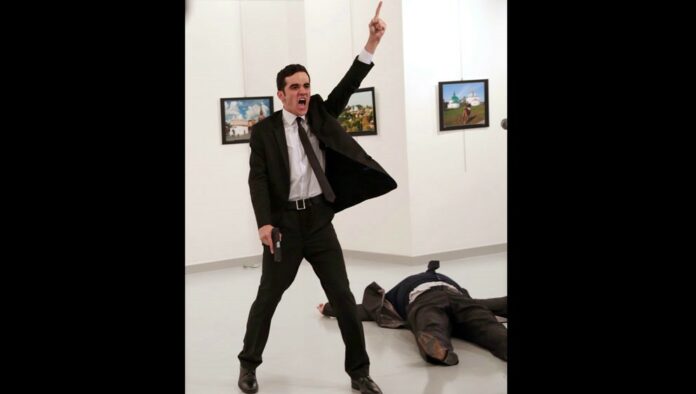 Update Nov. 11: The exhibition is extended and will remain on display until Nov. 30.
BANGKOK — A photograph that captured a sharply dressed, off-duty Turkish policeman point skyward as he stands over the Russian ambassador he just shot to death will show in Bangkok with other highlights from the year in photojournalism.
The annual World Press Photo Exhibition is coming to a Bangkok gallery with over 120 prize-winning photographs. The photos were selected from over 80,000 images taken in 126 countries.
Other photos to see include a woman standing her ground at a rally against police violence in Louisiana ("Taking a Stand in Baton Rouge") and a Canary Islands sea turtle tangled helplessly in a fishing net ("Caretta Caretta Trapped").
The annual exhibition has traveled to 45 countries since it began in 1955. The Bangkok event runs Oct. 18 to Nov. 30 at House of Lucie, which was opened last year by Hossein Farmani, founder of the annual Lucie photography awards.
Admission is free. The opening reception starts at 7pm and ends at 9pm on Oct. 18.
House of Lucie is located on Soi Ekkamai 8, a 10-minute walk from BTS Ekkamai exit No. 1. The gallery is open from 11am to 6pm, Tuesday through Friday, and noon to 5pm on Saturday.