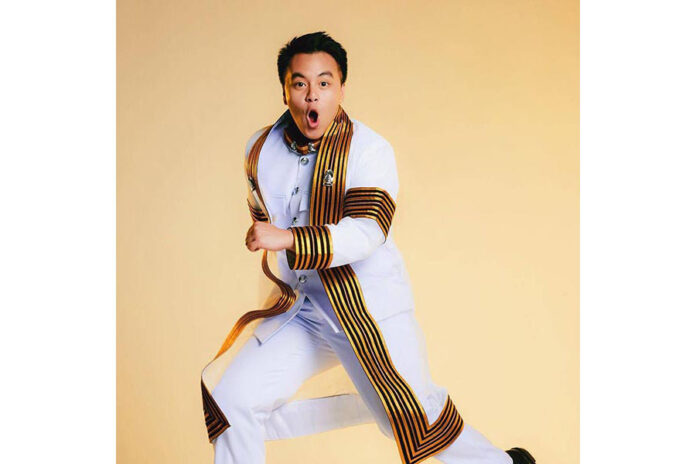 BANGKOK — The nation's oldest university, founded a century ago this year, celebrated another first today when a transgender man walked at graduation to receive his degree.
Instead of wearing a dress as had been required in the past, Navarat "Grace" Techarathanaprasert wore the customary slacks and jacket of male students Friday to receive his bachelor's degree in architecture from Chulalongkorn University.
He's believed to be the first student born female to wear the uniform consistent with his gender identity at a Chulalongkorn graduation.
"Thank you Chulalongkorn University for considering my request to cross-dress and giving me the opportunity to be myself on the day I'm most proud of myself," the 21-year-old wrote in an Instagram caption with a photo of him dressed for the ceremony.
"This might be a small issue, but it makes me feel that everyone should have the opportunity and freedom to live a life," Grace continued. "Don't let the word 'gender' become an issue more important than life itself. Don't let it close your opportunity or block you from doing something at your best because we all are equally human."
Grace could not immediately reached for comment Friday.
Grace was born to Somsak "Sia Jiang" Techaratanaprasert, president of Sahamongkol Film International. Grace became known as a child actor in several films including "Er Rer" and "Khao Niao Moo Ping."
The news was widely welcomed with most comments online extending congratulations. Some critical commentators said Grace's breakthrough owed to his family's social status and wealth. A few attacked Chulalongkorn University for making it possible.
"So now Chula is wishy-washy? It used to say this would ruin tradition, now it says it's okay. No stance," Facebook user Tawatchainan Sawertrapornpak wrote.
In Thailand, universities usually require graduation uniforms be worn according to gender identity at birth. Exceptions have been made, mostly for transgender women, who obtain a medical certificate and seek university permission.