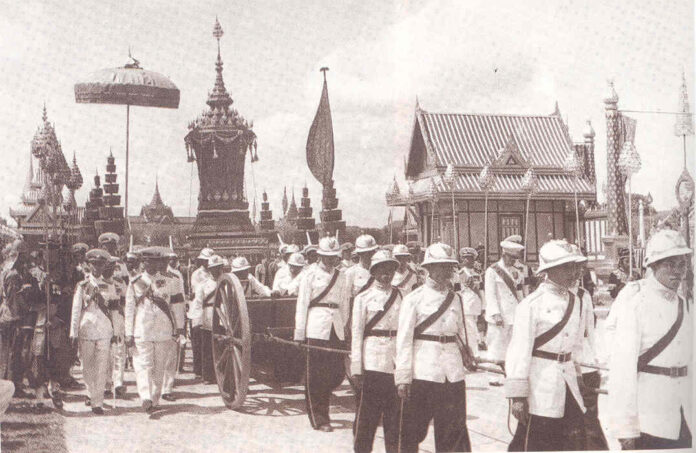 BANGKOK — In six days, Thailand will witness the largest and most elaborate royal rites in over 60 years: the cremation of His Majesty King Bhumibol.
The last time a king was cremated on the hallowed grounds of the Sanam Luang – a sprawling plot which exists solely for such purpose – was in 1950. King Rama VIII, the older brother of King Bhumibol, died four years earlier of a gunshot wound in his bedroom.
Known widely as "the young king," King Ananda reigned 12 years beginning in 1934, when he was coronated at 9. He spent much of his reign at the family residence in Switzerland.
When King Ananda died in 1946, the throne passed to his younger brother, who became Rama IX. But it took four years before the royal cremation could happen, as King Bhumibol had to return to Switzerland to continue his studies.
After the cremation took place March 29, 1950, the royal funerary complex, the Meru Mas, was kept for use in the cremation of three other nobles before it was torn down. King Bhumibol was coronated the ninth king of the Chakri Dynasty about a month later, on May 5.
Below are photos of Rama VIII's cremation reproduced from a commemorative book published by the government in 1985.
The ceremony was largely identical to what will transpire next week for King Bhumibol's cremation. One major difference is that King Ananda's bones were broken so his remains could be placed in a cylindrical royal urn as ancient tradition required. King Bhumibol's body is being kept in a modern coffin.