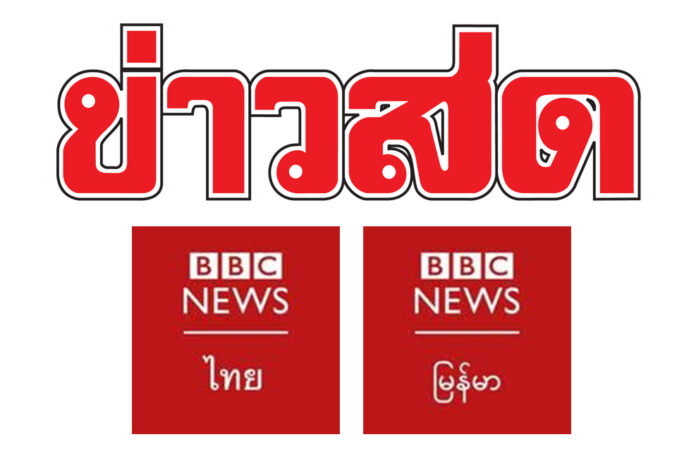 BANGKOK — The BBC's content in Thai and Burmese is now available from Khaosod.
Daily newspaper Khaosod, the parent company of Khaosod English, announced Monday an agreement to publish the BCC's Thai and Burmese content on its website.
"Khaosod is excited to enter a partnership with the BBC in disseminating news, articles and interviews with various viewpoints from BBC News Thai and BBC News Burmese in an age when vast amounts of information circulate," Chumchan Chamniprasart, executive editor of Khaosod said.
The articles will be available near the bottom of the Khaosod homepage. Scroll down to find two boxes with BBC Thai and Burmese articles.