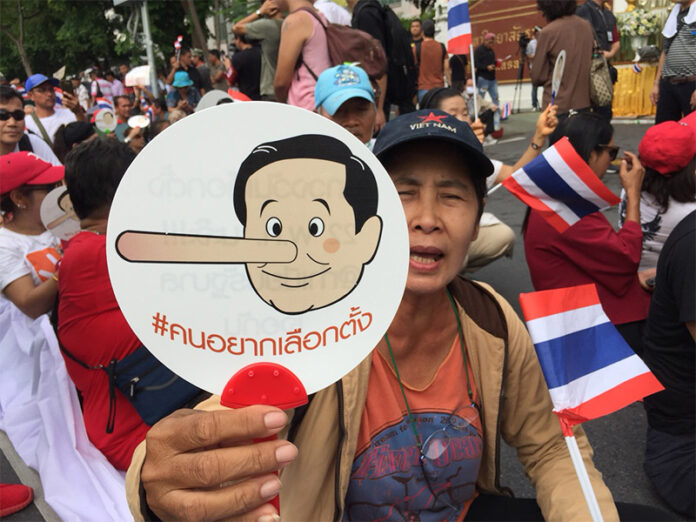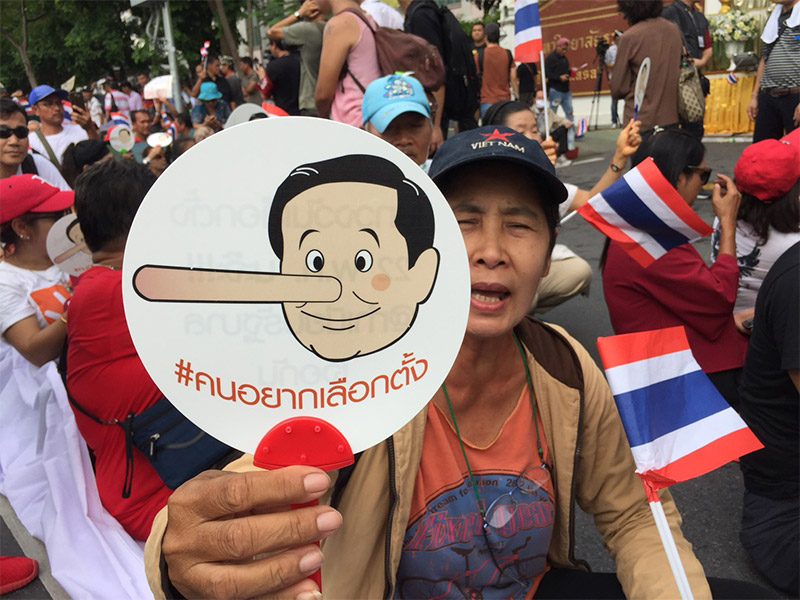 BANGKOK — Organizers of pro-election rallies expressed dismay at the junta's latest backsliding on a poll date.
After the military government placed new conditions on holding an election and pushed the date back several months, Nuttaa "Bow" Mahattana conceded Thursday that their demand for a vote this November is now practically impossible.
"Their latest promise has been broken," said Nuttaa, a leader of the Democracy Restoration Group, adding "we can forget about November."
She said the latest junta tactic has been keep people guessing whether another delay will happen without committing to anything. This, said Nuttaa, makes it more difficult for pro-democracy campaigners to react.
"The trick is becoming increasingly more sophisticated. They make things vague, so it's more difficult to make a move. There's also new conditions for elections to take place which is the royal coronation and peace and order," Nutta said.
Junta leader Prayuth Chan-ocha recently said no vote would take place until after King Rama X fully ascends the throne. No date has been set for his coronation. On Monday, a deputy prime minister said Election Day would likely have to wait until May.
While making fresh promises each year only to walk away from them, Prayuth has routinely cited stability as a precondition as well. Many junta supporters say they back ongoing military rule as necessary for peace and order.
Ekachai Hongkangwan, another key protester who was arrested and charged with sedition and violation of junta's ban on political gatherings, said he still wishes to still see elections this November and feels fresh protests should be staged.
"If we yield to them, they will keep on postponing elections, no matter how brief. If necessary, we need [to protest anew]," Ekachai said on the phone Thursday.
Nuttaa on Thursday appeared before police to hear additional charges of tapping electricity at Thammasat University during a rally last month marking the fourth anniversary of the coup. Chonthicha Jangrew, another protest leader, said she had no opinion on election prospects.
She said further delays could bring more people out into the streets to protest independently.