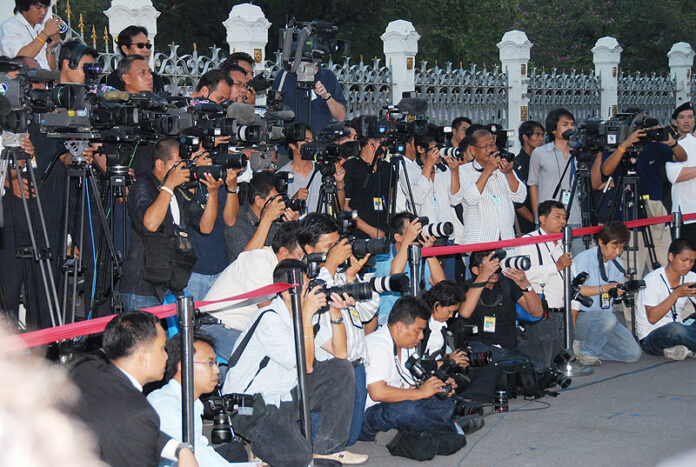 BANGKOK — Jeans and T-shirts are out of fashion – at least for reporters covering junta leader Gen. Prayuth Chan-ocha.
The Government House has imposed an old regulation banning journalists at the office of the prime minister, whose job Prayuth has also claimed since the 2014 coup, from wearing such casual-wear clothing.
Reporters at the Government House wearing jeans and round-neck T-shirts will no longer be allowed inside. Although this is an old regulation that was never revoked, and it has not been imposed since after Thaksin Shinawatra was ousted in the 2006 coup. Prior to the 2014 coup and until Tuesday, male and female reporters and photographers were often seen wearing jeans and T-shirts at the Government House.
Additionally, reporters were also requested not to sit and occupy the steps in front of the Banchakarn One Building, where cabinet meetings are held on Tuesdays.
The move comes as the military government seeks to boosting the esteem of 64-year-old Prayuth, who is expected to try to hold onto power after an election is held. Earlier this month, photographers were ordered to bow before and after snapping photos of the retired general, while keeping a distance of at least five meters from him.
Barriers were spotted Tuesday outside the building where the cabinet meets to keep journalists from approaching.