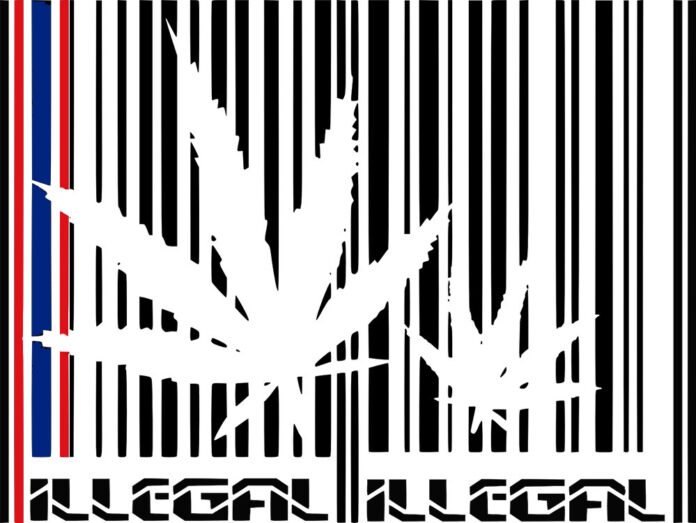 BANGKOK — The fight over who will profit from medical cannabis – not the patients but the patents – is underway with lawmakers slamming bureaucrats for putting corporate interests over public benefit.
Following wide speculation that foreign pharma is seeking to dominate the potential market before it even exists, the commerce minister yesterday confirmed that at least 31 patent applications for medical marijuana have been filed to the Intellectual Property Department by foreign multinationals.
Lawmakers, officials and advocates say they should have been rejected automatically.
If someone tries to patent heroin or a weapon of mass destruction, like biological or nuclear weapons, will they also process that?
The revelation came only hours after the National Legislative Assembly was told such patents could not be rejected due to international trade treaties that Thailand signed, according to one of the sponsors of the decriminalization law.
Assemblyman Somchai Sawangkarn said he was surprised today by the new number as the department insisted yesterday there were only 11 such requests.
"The speaker specifically asked yesterday how many applications were there, and they said 11," he said. "If it turns out to be 31, who will trust the department from now on?"
He decried the patent office for not doing its job.
"If someone tries to patent heroin or a weapon of mass destruction, like biological or nuclear weapons, will they also process that?" he said.
After the interim cabinet earlier this month approved a bill that would allow medical use of all Class 5 drugs, the debate has turned to serious potential conflicts of interest as it came to light that foreign pharmaceutical companies have already applied for broad patents that would grant them exclusive ownership over most derivative products. Lawmakers said this never should have been allowed as long as cannabis remains illegal.
Jetn Sirathranont, a doctor and lawmaker, said the Intellectual Property Department yesterday told the assembly it had no choice but to accept and process the applications as required under World Trade Organization pacts meant to protect intellectual property rights.
Somchai, the NLA member, said international agreements can't trump domestic law, and that the department is duly authorized to reject such applications without due process because the law deems such drugs "contradictory to public order."
Sontirat Sontijirawong, the minister of commerce, on Monday said the remaining applications can be processed as they are not trying to patent cannabis extracts known as cannabinoids, or CBD. He said such patents could only cover specific, unique formulations in which they are used.
A set of documents obtained by Khaosod English from a cannabis advocacy group tells a different story.
Furnished by cannabis activist group Highland, they show British and Japanese pharmaceutical companies – GW Pharma and Otsuka Pharmaceutical – filed patents broadly covering several marijuana extracts as much as 15 years ago. They could potentially bar Thai doctors and companies from any further research and development of the compounds.
"The future of medical marijuana lies on the authority and decision of the Intellectual Property Department," Highland spokeswoman Chokwan "Kitty" Chopaka said. "We'd like them to revoke all of these applications, known by the public or not, for Thai people to be able to access them without having to pay too much."
Somchai said experts at the assembly meeting told them the products in the patents cover entire cannabis extracts, not specific recipes for remedies.
The law prevents any natural extracts from animals or plants to be patented. For example, companies cannot patent naturally occurring substances such as sugar, only recipes containing sugar.
It's not the first time the issue has been raised. The Government Pharmaceutical Organization back in May said the patent applications were illegal and supposed to be rejected. Copyrights regulators at the time said no one should worry as plant extracts can't be patented.
Somchai said the department's representatives told the assembly they have dropped four medical cannabis patent requests since Thursday.
"These applications have been filed for years, from 8-14 [years ago], and they hadn't done anything about them until we asked them to," he said. "If it's legal, why are they not yet approved? And if it's illegal, why aren't they rejected? What's the point of keeping them around?"
The patent application records shared by Highland show no Thai companies or organizations listed in the application process, which is Somchai's main concern.
"This is like a modern economic colonization of developing countries by using loopholes in international laws, which I'm totally against," he said. "As a lawmaker, I want Thai people to benefit from medically approved treatments, modern or traditional, that are cheap, stopping the expensive Western medicine imports."
"The source of them can be found in Thailand. It shouldn't be that we legalize it, and then have to ask for permission from a foreign company. We can plant it but can't use the extracts. If so, should we allow this law to come into effect?" he added.
Somchai said the assembly will take up debate of the cabinet-approved bill for the first time on Friday.
Correction: A previous version of this article misidentified Chokwan Chopaka as a Highland's attorney. She is in fact its spokeswoman.
Related stories:
Medical Weed Law Clears Thai Cabinet
Thailand Rushes Law Allowing Medical Use of All Class 5 Drugs