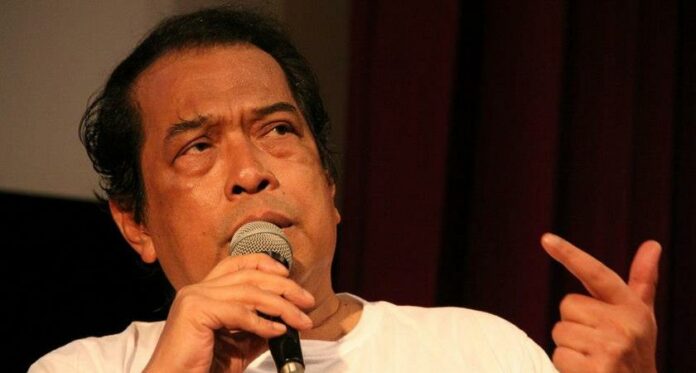 BANGKOK — Pisan Akaraseranee, renowned actor-director of Thailand's '80s to '90s TV and film industry, died Tuesday. He was 73.
Pisan died of heart failure at about 2am at the Saint Louis Hospital in Bangkok, according to a family representative.
He was best known for his melodramatic acting and directing style, often involving male protagonists abusive toward their female counterparts, only for both to fall in love with each other in the end. He was nicknamed "sadist actor" and "sadist director" for his lifetime works.
Pisan – whose brother Kitti Akaraseranee was also a famed director – began starring in television dramas and films from the 1960s, and started directing about a decade later. He was most active from the 1980s to the 1990s and directed more than 100 TV soaps and dozens of films.
In the Thai entertainment awards, he won Best Director for his 1986 film "Pissawas Satan," Best Actor for his role in the 1987 Thai adaptation of "Death of a Salesman" and Best Supporting Actor of another TV drama in the following year.
One of his most memorable works as a director was 1985 film "The Last Song" (Pleng Sood Tai), telling the ill-fated tale of a transgender woman's rise to stardom as a transvestite cabaret artist in Pattaya.
Born June 21, 1945 in Bangkok, Pisan is survived by his wife Sudarak Akaraseranee and four children, including actress Phiyada Jutharattanakul and director Akaraphol Akaraseranee.