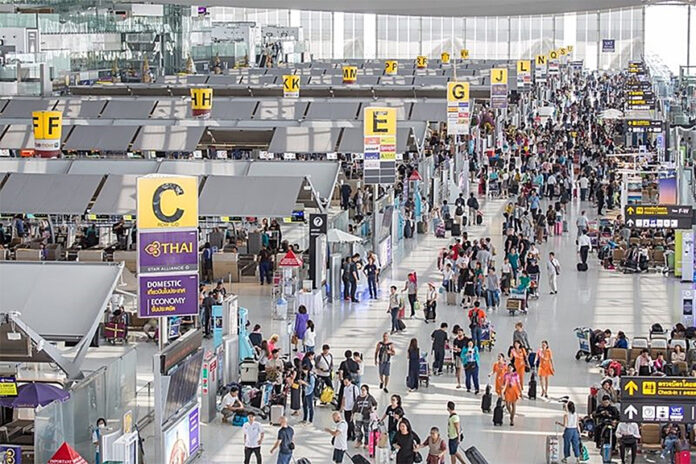 Rinthipond Varinvatchararoj, deputy secretary of the Pheu Thai Party, urged the government to act quickly to address congestion and delays at Suvarnabhumi Airport.
She said on February 20th that after Thailand fully opened its country to tourists in July 2022 in the hope of boosting the economy, there was an increasing number of travelers, more than 10 million, visiting Thailand. She added that according to the Kasikorn Research Centre, about 20 to 24 million tourists will visit Thailand in 2023, which is about 60 per cent of the 2019 record.
Rinthipond, however, pointed out that tourism management in Thailand is still not efficient, causing tourists to fret about the slowness of immigration checks, which take about 3–4 hours, as well as baggage claim and taxi queues.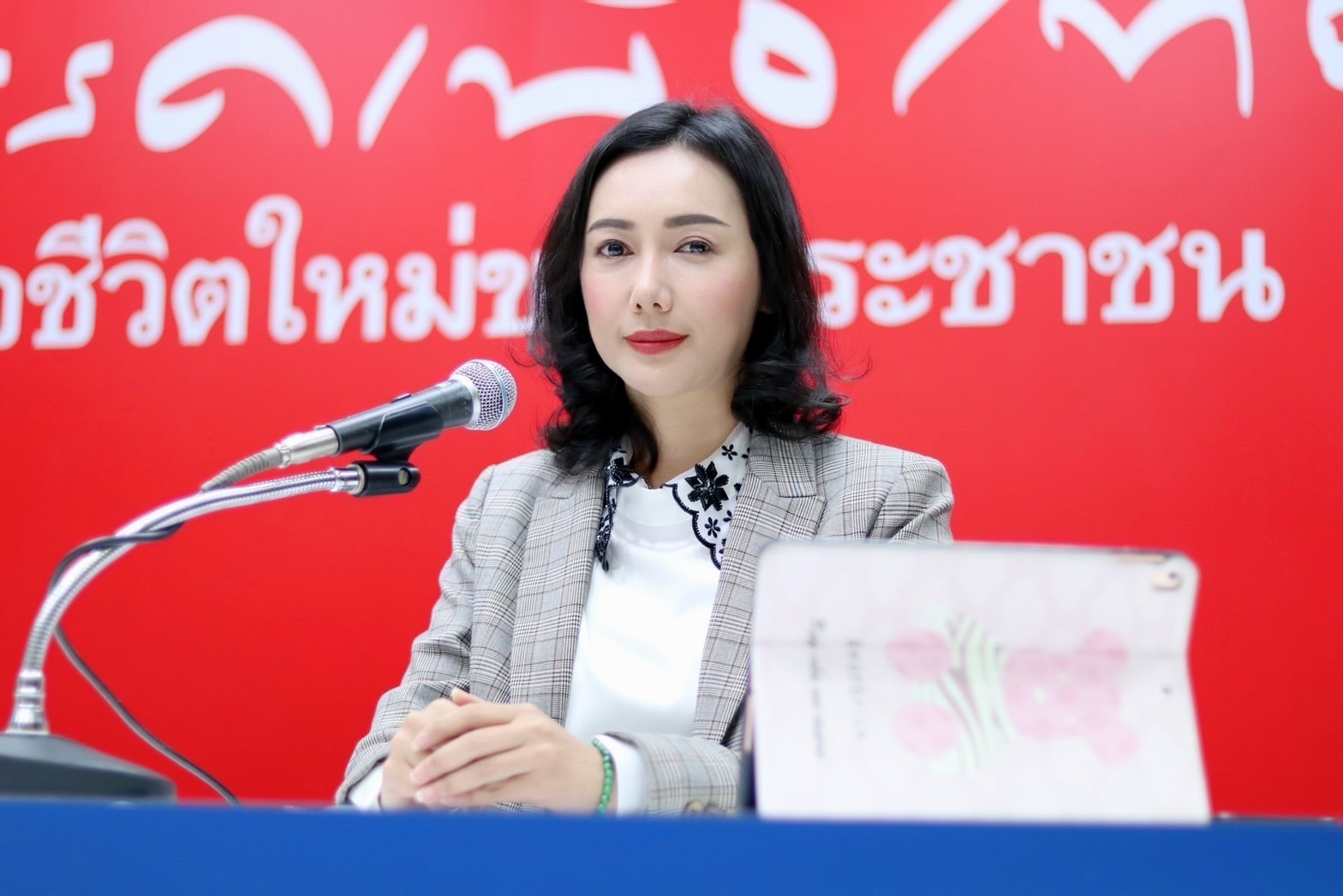 She said that since the government has the forecast of daily arrival flights, it should use the data to increase the number of immigration officers during peak hours and introduce the technology of pre-filling documents for automatic passport control to give tourists a better impression of the country. However, she said the problems were never solved.
"Thailand's GDP is growing at the slowest rate in ASEAN. Tourism is the only source of revenue that the Prayut government has been able to maintain, but it is still overlooked," said Rinthipond.
Earlier, Kittipong Kittikachorn, general manager of Suvarnabhumi Airport, which is under the Airport of Thailand (AOT), told that the AOT is keeping a close eye on the problem of rising visitor numbers. It is estimated that 1 million Chinese tourists will visit Thailand by next August.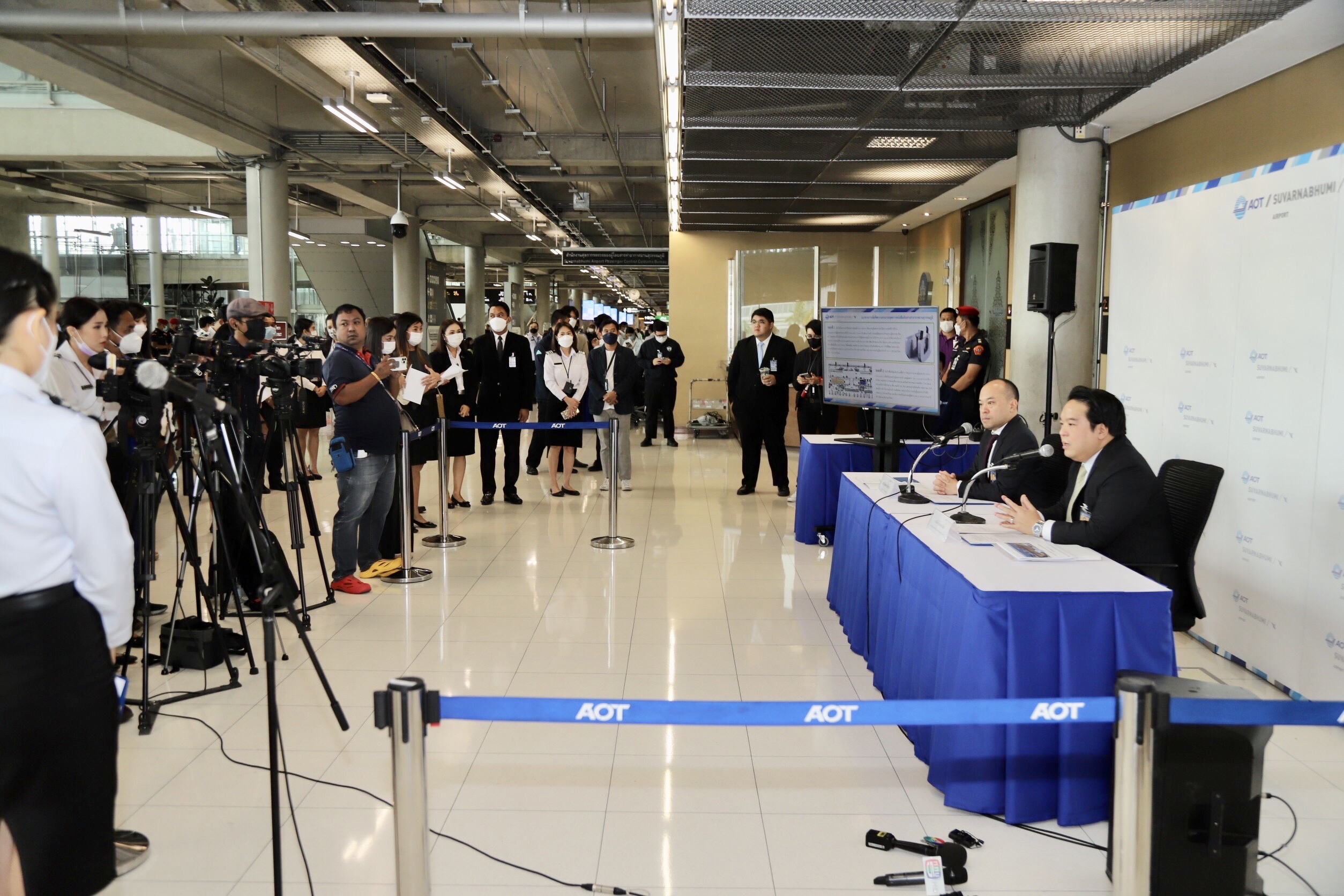 He added that the airport's services have improved: Baggage claims will not be delayed more than 30 minutes and the airport is increasing the number of taxis from 2,200 to 3,909. The AOT also plans to increase the number of taxis to 4,500 by next April.
Currently, about 20 flights of Chinese tourists from the mainland, Hong Kong, and Macau to Thailand are expected every day between January 8 and February 15.
The number of incoming Chinese tourists is 161,502, or about 4,142 people per day. It is also estimated that the number of Chinese tourists will reach 500,000 people by May 1, 2023, rising to 1 million by August 20, 2023.