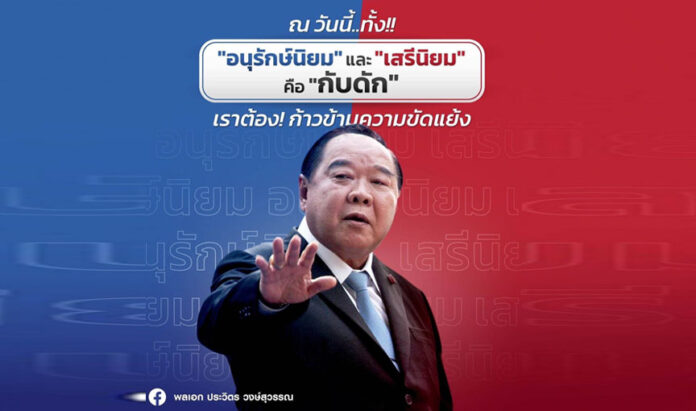 Ruling Phalang Pracharath Party leader Gen. Prawit Wongsuwan said in a message on Facebook Monday the party offers an alternative to transcend the protracted political conflicts between conservatism and liberalism that has become a political trap.
"They can't find a common stance because they seek a total victory and to annihilate the other. This has become an obstacle to the country's development and undermine foreigners' confidence," Prawit wrote in a message he acknowledged was penned by his speech writer but approved by him.
Prawit said he understands both sides and is offering himself as a solution. No mention was made about his role as deputy junta leader following the 2014 coup and the fact that he's a much hated figure among pro-democratic forces, however.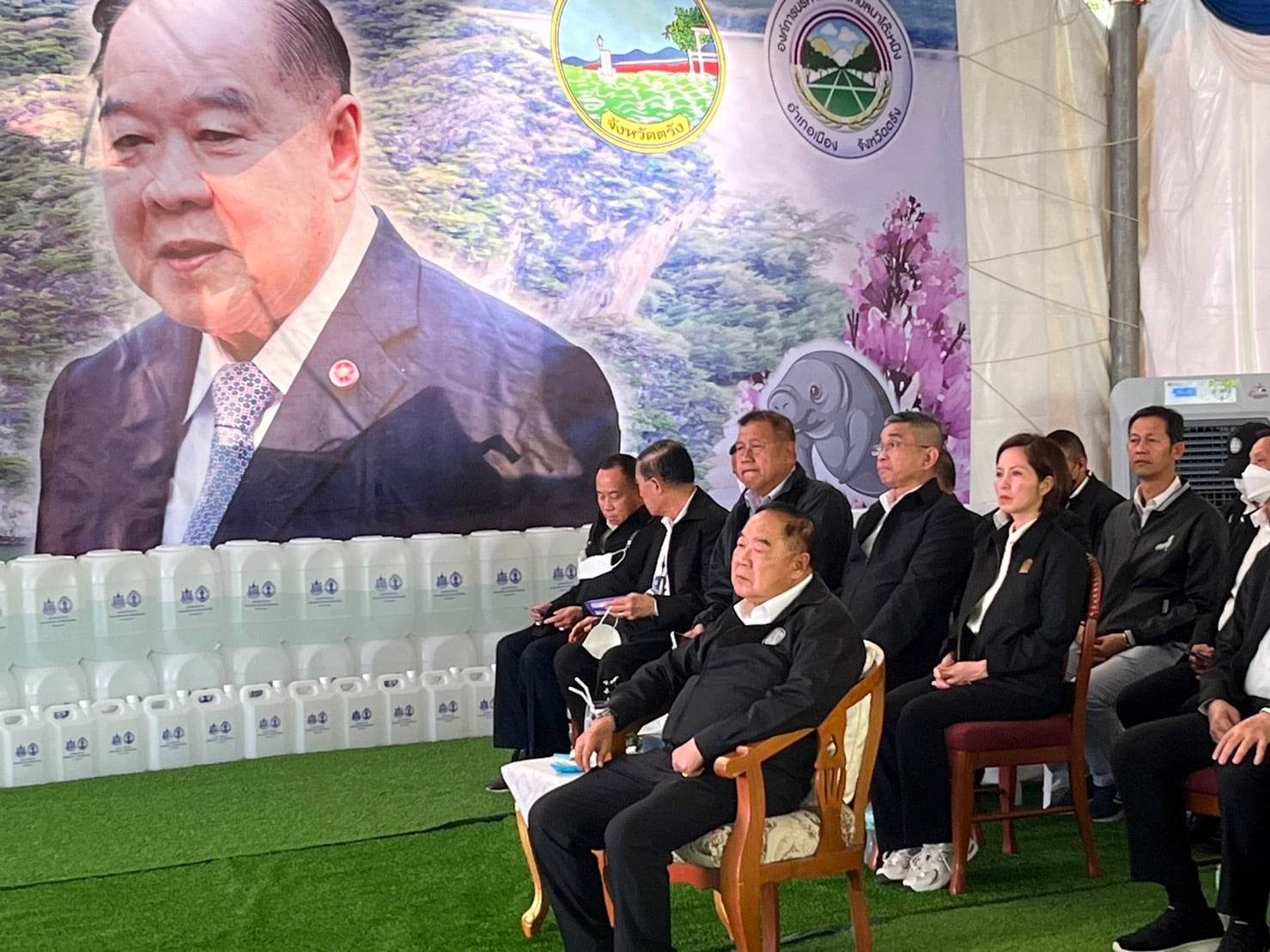 According to WIKIPEDIA, From 2004 to 2005 Gen. Pravit was the commander-in-chief of the Royal Thai Army (RTA).
He was previously served as Minister of Defence from 2008 to 2011 during the government of Prime Minister Abhisit Vejjajiwa.
After the May 22, 2014 coup d'état, the junta appointed Prawit chairman of its "advisory board". On August 31, 2014 he was appointed deputy prime minister and minister of defence in Prayut's cabinet.  
On September, 16 he was also appointed deputy chairman of the National Council for Peace and Order (NCPO), a military junta which ruled Thailand from 2014 to 2019. 
In December 2017 the National Anti-corruption Commission (NACC) opened an investigation into Prawit's asset disclosures, including the luxury watches that had been identified at the time. He later claimed that he had borrowed his friend.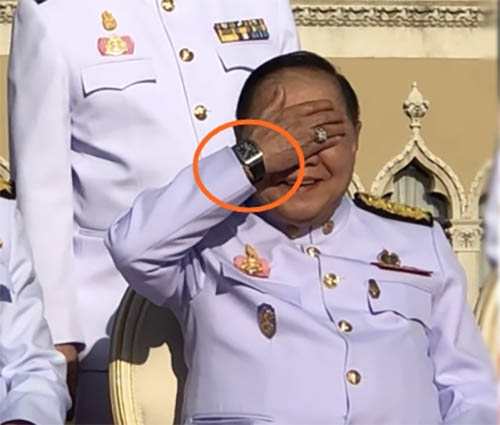 In June 2019, the Anti-Corruption Commission cleared  Gen. Prawit of his watch scandals, saying politicians and officials are only required to declare their own assets in mandatory transparency reports, which does not include stuff borrowed temporarily.
In 2022, he briefly became Acting Prime Minister of Thailand after Prayut was briefly suspended from carrying out his duties as Prime Minister of Thailand by the Constitutional Court of Thailand after the court agreed to take up the case on whether Prayut had exceeded the constitutional term limit for the office of Prime Minister.