Kiatisuk "Zico" Senamuang, President of the Zico Foundation, brought back the ashes of Duangpetch "Dom" Promthep, the former captain of the Wild Boars football team, who died suddenly in Leicester, England, upon arriving at Suvarnabhumi airport on March 4, 2023.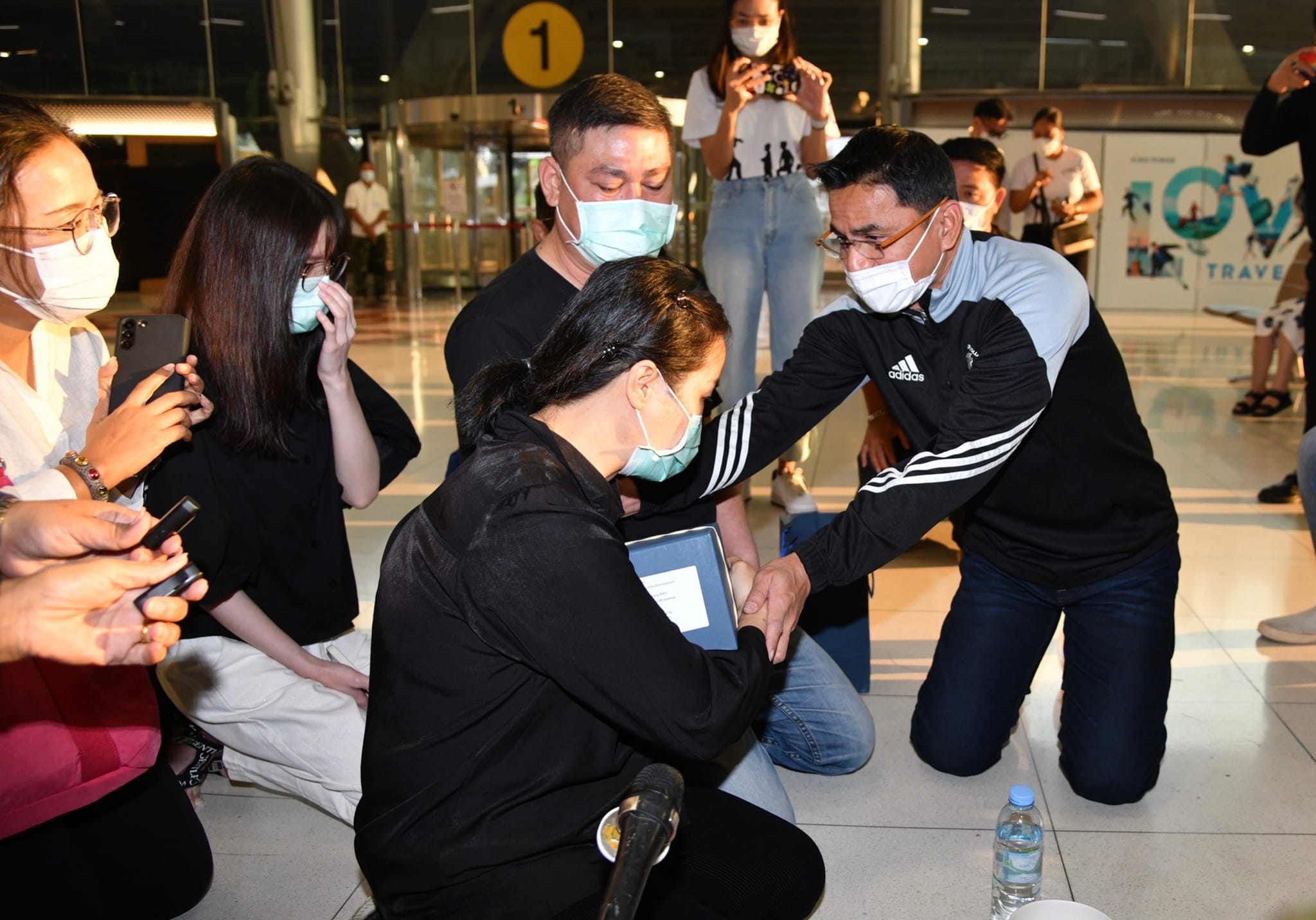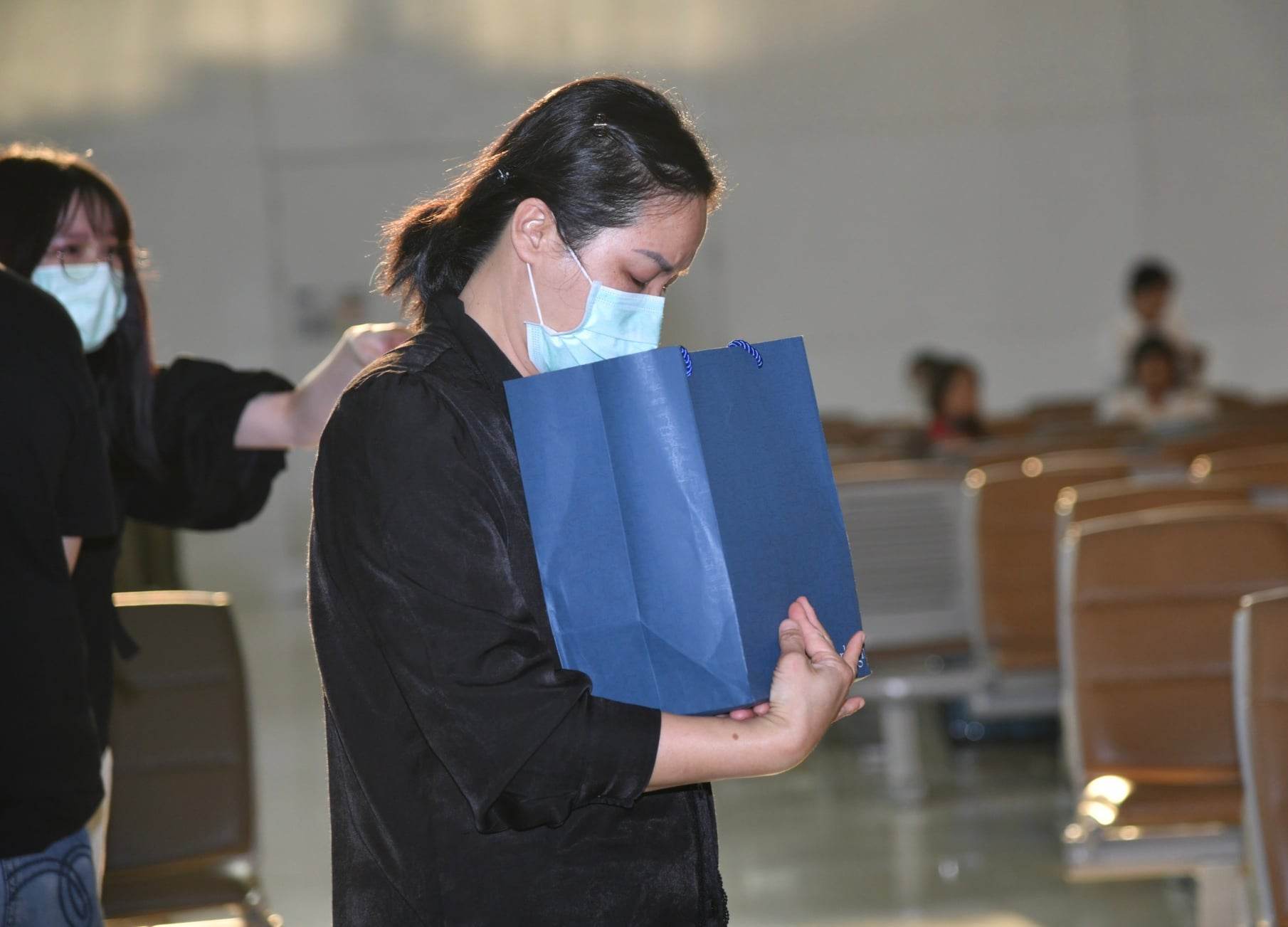 The Promthep family brought ashes to Mae Sai, Chiang Rai, his hometown, to perform a ritual at Wat Phra That Doi Wao.
At Mae Fah Luang Chiang Rai International Airport, Abbot of Wat Phra That Doi Wao, grandfather and grandmother of Dom, "Coach Nop" Nopparat Kantawong, "Coach Ek" Ekapol Chantawong of the Wild Boars Academy team, along with many generations of players within the team came to support Dom's family in bringing back the ashes.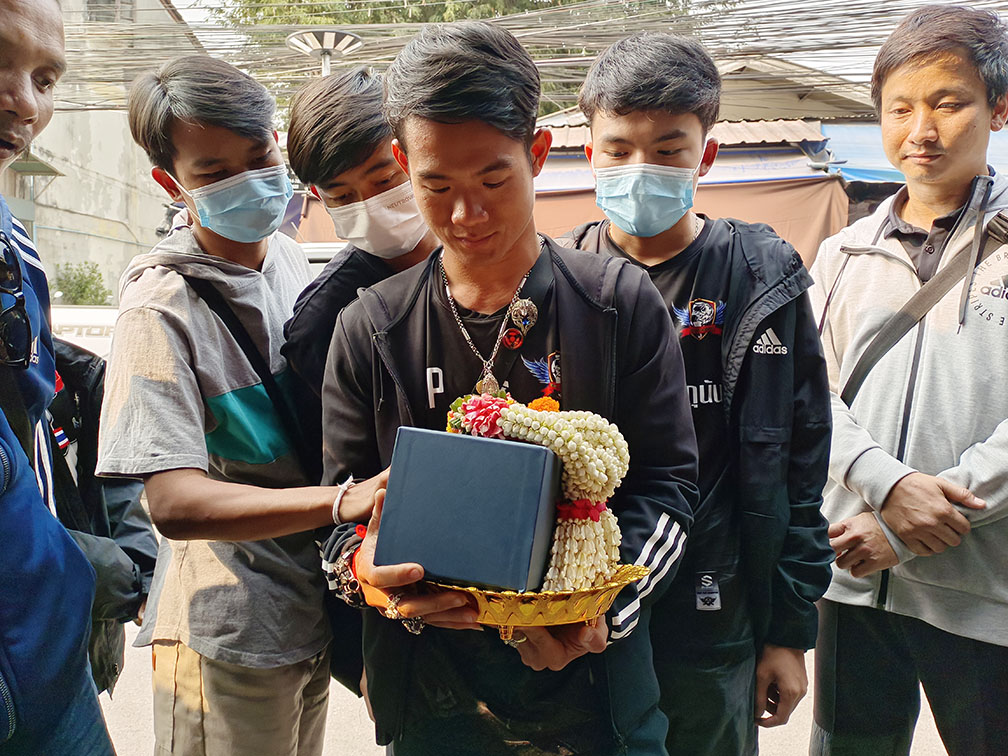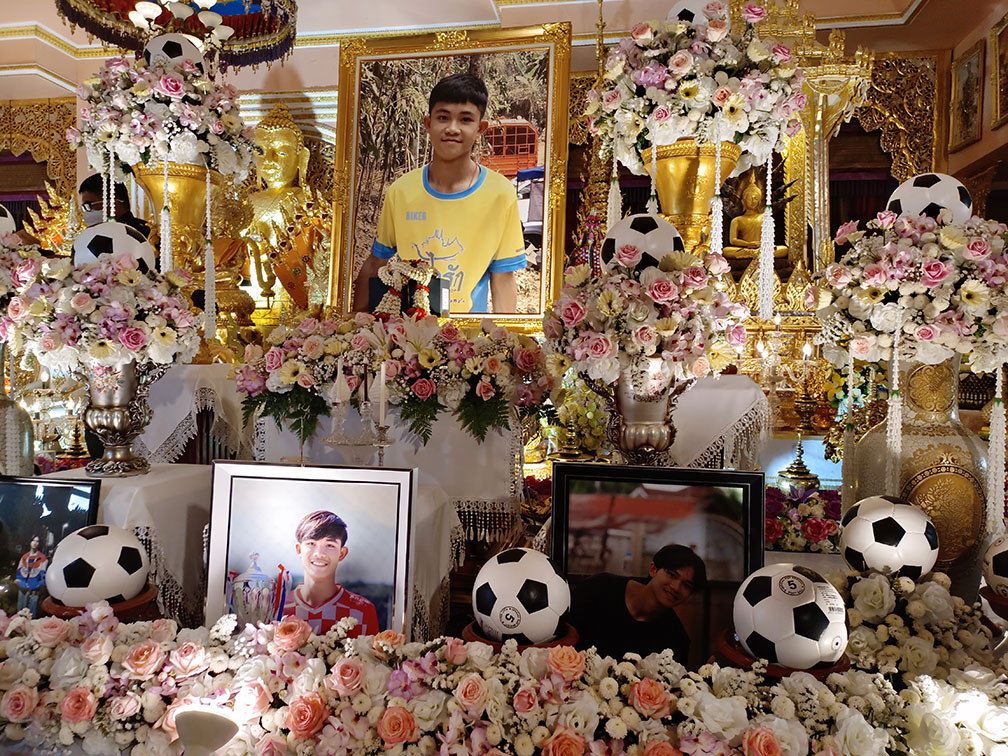 "Grandma came to take Dom back home, my loving grandson." the grandmother of Dom said, while crying to the ashes.
On the way to the temple, Dom's family brought the ashes, stopping at the house in order to light the incense. It is the belief of the locals that you have to tell the guardian spirits the sacred path to welcome Dom back to his hometown.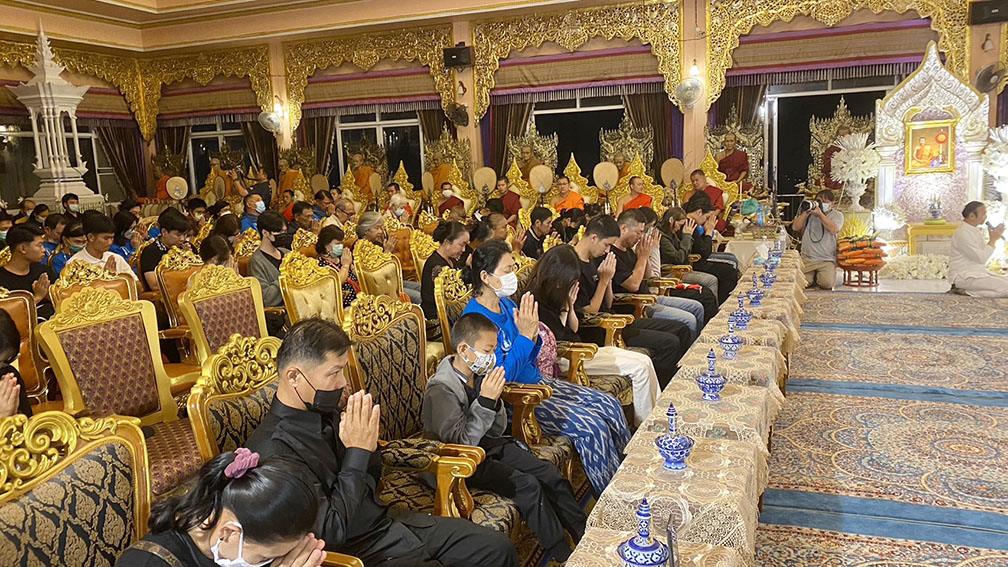 After that, they brought Dom's ashes to the temple and performed the funeral prayers. They will need two days to perform the ritual. On March 6, the family will scatter ashes over the Mekong River.
Promthep, the former captain of the Wild Boars football team, who survived a treacherous cave rescue in 2018, dies suddenly in England on February 14, 2023, two days after being found in his dormitory at a football academy in Leicester. He was 17 years old.
A review hearing of a provisional cause of death has been scheduled to take place on July 6 later this year.
____
Related Articles: