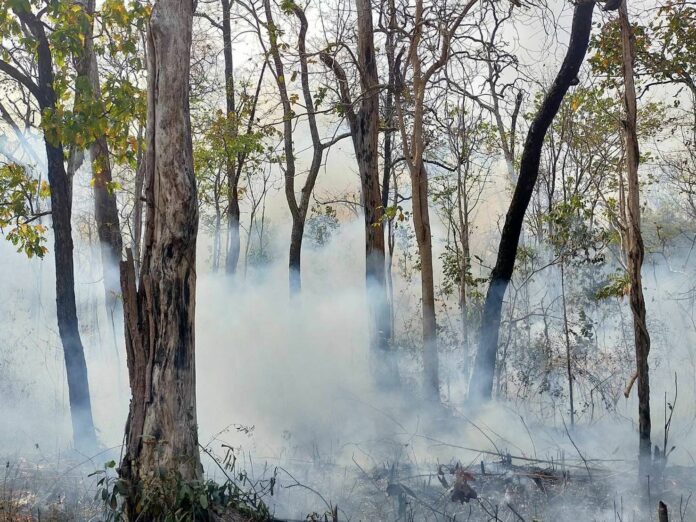 The Centre of Air Pollution Mitigation (CAPM), Pollution Control Department, reports exceeding the PM2.5 [dust with a diameter of 2.5 microns or less] standard in many provinces of Thailand, especially in the north of the country.
In northern Thailand, 72 – 145 micrograms per cubic metre of dust are reported to exceed the standard value in 32 areas in 17 provinces. In addition, a total of 20 areas are classified as the red zone, meaning that the air quality is "very unhealthy".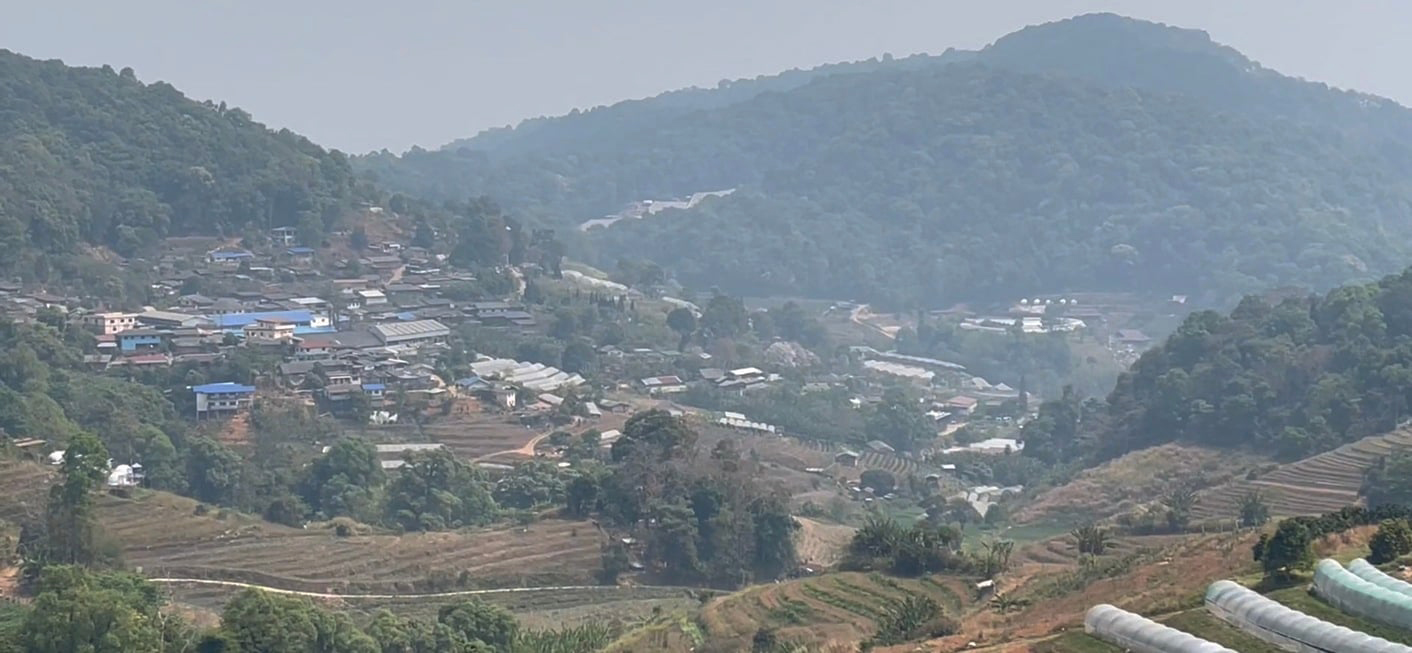 The reporter reported that many provinces are now covered with heavy smoke and have persistent air pollution. The Chiang Mai Health Department said it had not received any report of patients whose health had been threatened by the air pollution. However, there have been several posts on social media from locals, including the story of a family whose 9-year-old daughter had a heavy nosebleed. Locals have tried to do their best by using air purifiers or avoiding being outdoors.
The Department of National Parks, Wildlife and Plant Conservation recently ordered the closure of 89 national parks to curb forest fires. The department aims to regulate bushfires, which are usually located in northern Thailand such as Chaing Mai, Chain Rai, Lumpoon, Lumpang, Prae, Phitsanulok, Nakhon Sawan and Tak.
Mr.Athapol Charoenshunsa, Acting for Director General of the Department of National Parks, Wildlife and Plant Conservation, instructed officials to strictly prevent illegal entry into the protected forest area, especially among the group of cow herders in the forest. It is another important cause of forest fires in Srinakarin Dam National Park, Kanchanaburi Province.
He warned if an illegal wildfire occurs, the Department will make use of light penalties up to and including prosecution. Anyone who starts a bushfire illegally in national parks, arboretums or botanical gardens faces a prison sentence of 4 to 20 years or a fine of THB 400,000 to THB 2,000,000 or both.