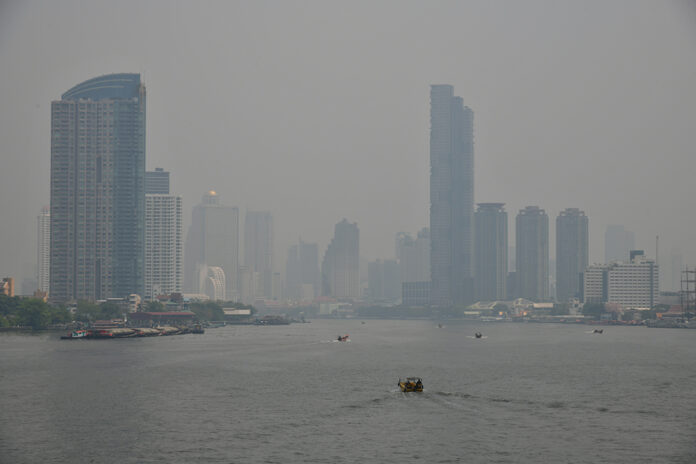 The Center for Air Pollution Mitigation (CAPM), Pollution Control Department, reports exceeding the PM2.5 [dust with a diameter of 2.5 microns or less] standard on March 10 in Bangkok and two surrounding provinces in 46 areas.
Bangkok Governor Chadchart Sittipunt said PM2.5 pollution requires a long-term solution with all stakeholders working together, including the Land Transport Department and the Transport Ministry. He added that everyone needs to work together and have considered the problem as a national agenda.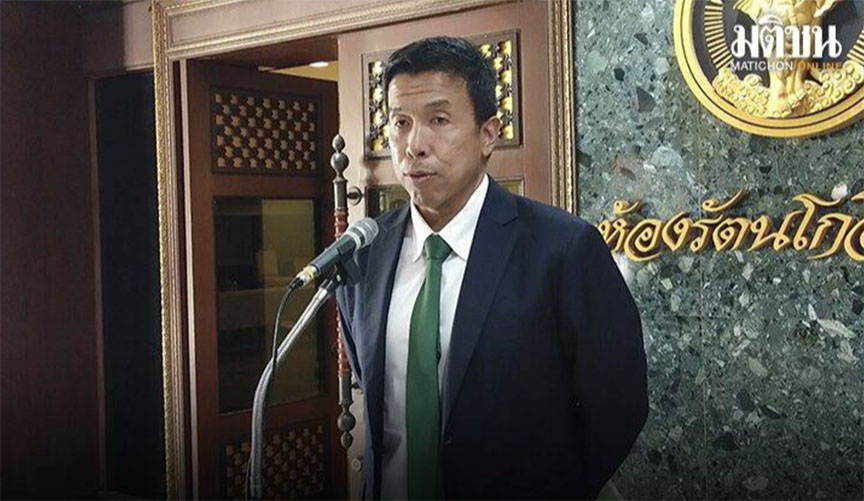 For Bangkok, Chadchart said they would mainly deal with vehicles, air and direct combustion as planned.
The Governor's office is asking the public to work from home if the area is classified as an 'orange zone' for more than 3 days so that the public can help reduce the origin of the haze. A total of 720 patients seek medical advice on respiratory diseases at 6 Bangkok clinics between 1 December 2022 and 8 March 2023.
Chadchart said that in his estimation the haze will improve from tomorrow as the wind from the south will displace the wind from the east and improve ventilation.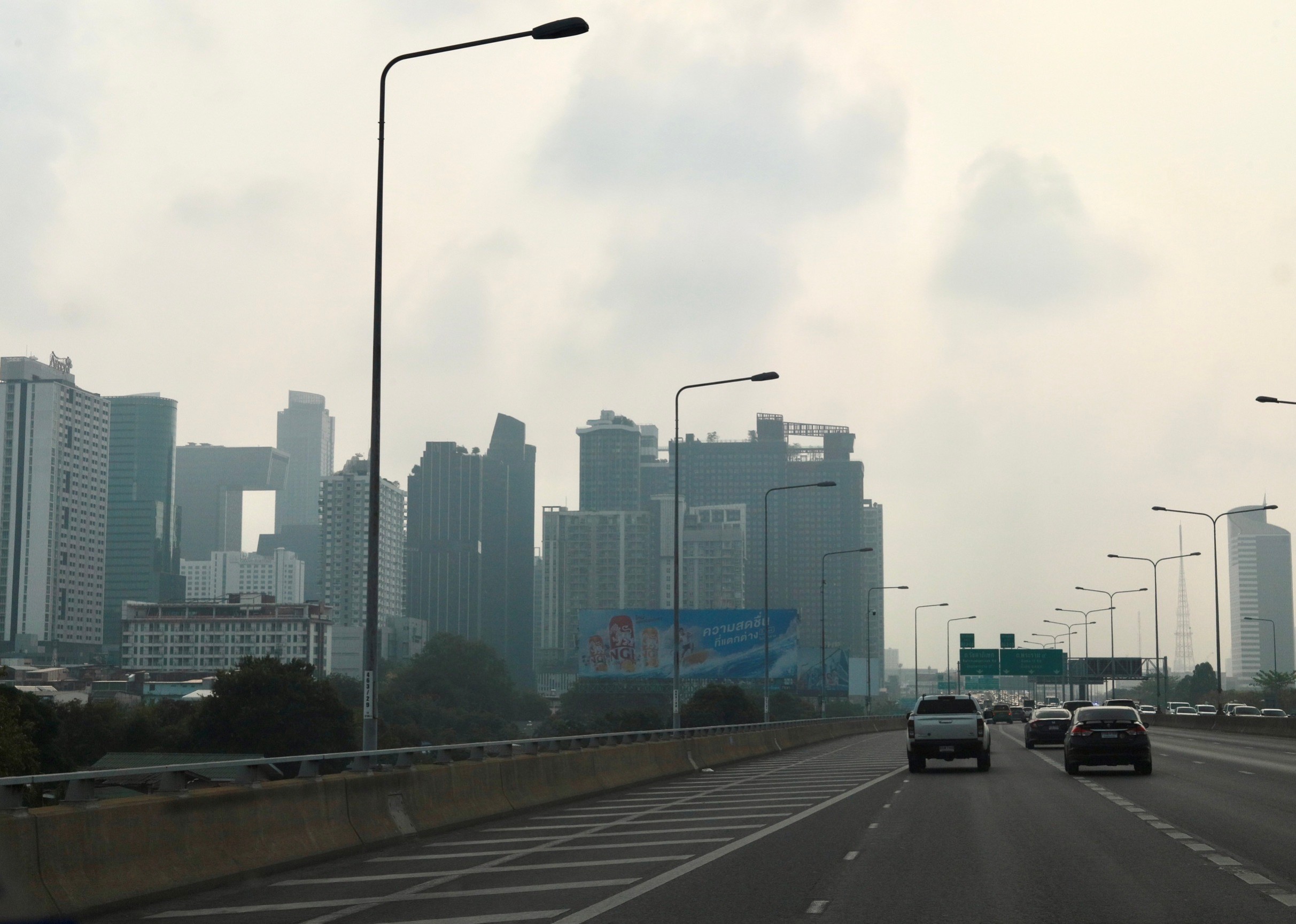 In Bangkok, there are 3 main sources of dust: 30 percent from vehicles, 30 per cent from air quality and another 30 per cent from direct combustion. If the public wants to reduce the haze caused by vehicles, they could use public transport as an option. It is important to upgrade vehicles to better quality and impose more taxes on old cars.
Chadchart concluded that the question of the connection between the rising temperature in the city and dust needs further investigation.
According to the Department of Disease Control and the Department of Health, from the surveillance of diseases related to air pollution in the Bangkok area between January 1 and March 10, 2023, only government hospitals under the Office of the Public Prosecutor's Office and the Bangkok Medical Office found 31,695 patients from all over the country, or 1,449,716 people.
There are many cases related to inflammatory eye disease, inflammatory skin disease, and long-term diseases such as lung cancer. It is also found in asthma, pneumonia, influenza, strep throat, chronic rhinitis, bronchitis, and other diseases.
____
Related Articles :