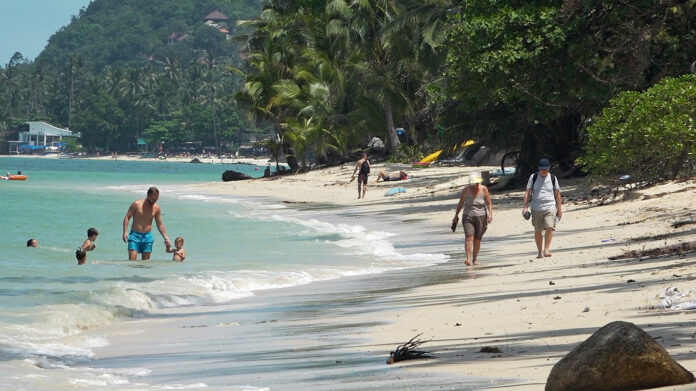 The Tourism Association of Koh Samui, Surat Thani, together with the Tourism Authority of Thailand (TAT) organised the Post ITB Roadshow in Amsterdam, Netherlands on March 13, 2023.
The event was attended by Surat Thani Governor Vitchavut Jinto, Thai Ambassador to The Hague Chatri Archjananun, Deputy Director of TAT in the Paris office Nuttira Aumponpan, more than 40 travel agents from the Netherlands, 20 entrepreneurs from Koh Samui, Koh Pangan, Koh Tao and Khao Sok, and airlines such as Bangkok Airways and EVA, which offer direct flights from Amsterdam to Thailand.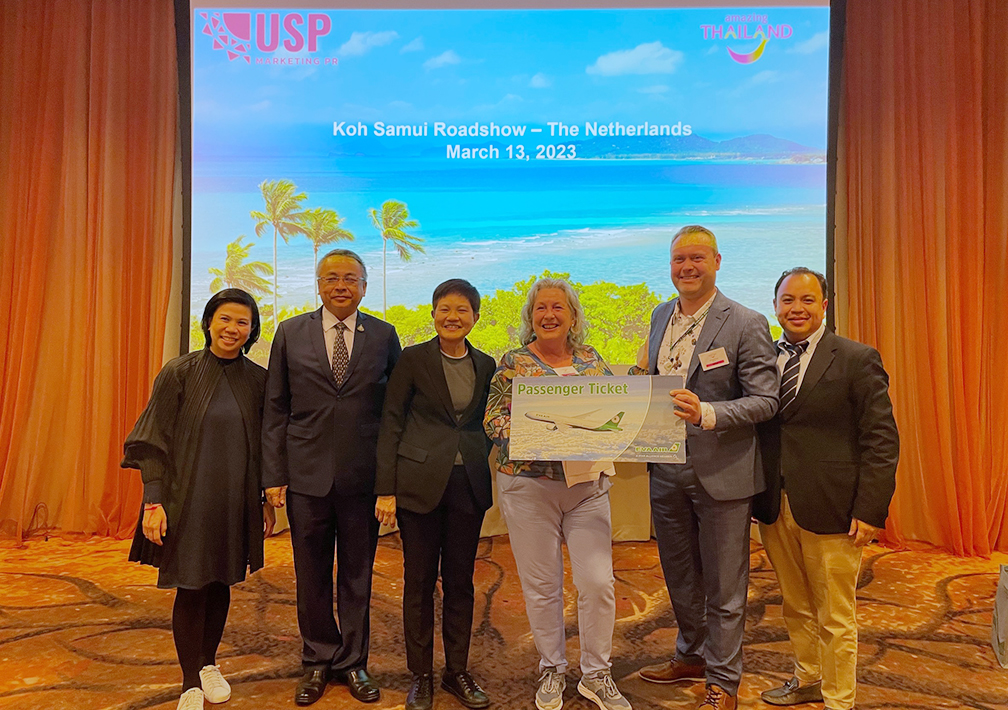 Business discussions between the Thai entrepreneurs and the Dutch went well, as the travel agents were very interested and asked for more details on accommodation, activities, prices and other package tours to nearby areas such as Koh Samui, Koh Pangan, Koh Tao and the city of Surat Thani.
The focus was on cultural tours and wellness. The province wanted to focus on relaxation while focusing on environmentally friendly tourism, e.g. low-carbon tourism.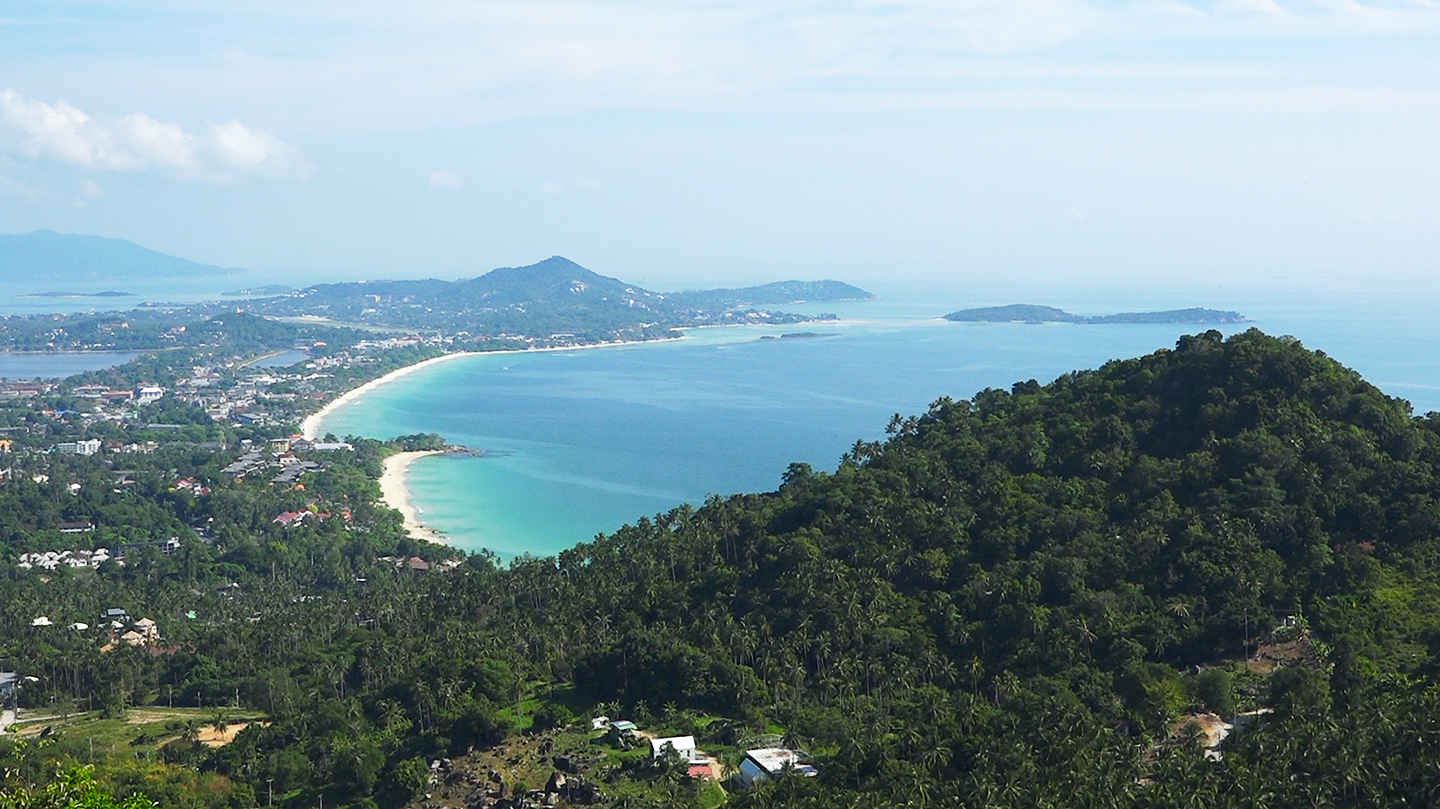 The province also intends to combine the marketing of Khao Sok National Park and Cheow Lan Lake for the coming summer. It is expected that the promotion will bring more tourists to the province this year and hopes that the number of tourists will return to the same level as before COVID-19. The local businessmen are willing to accommodate the tourists.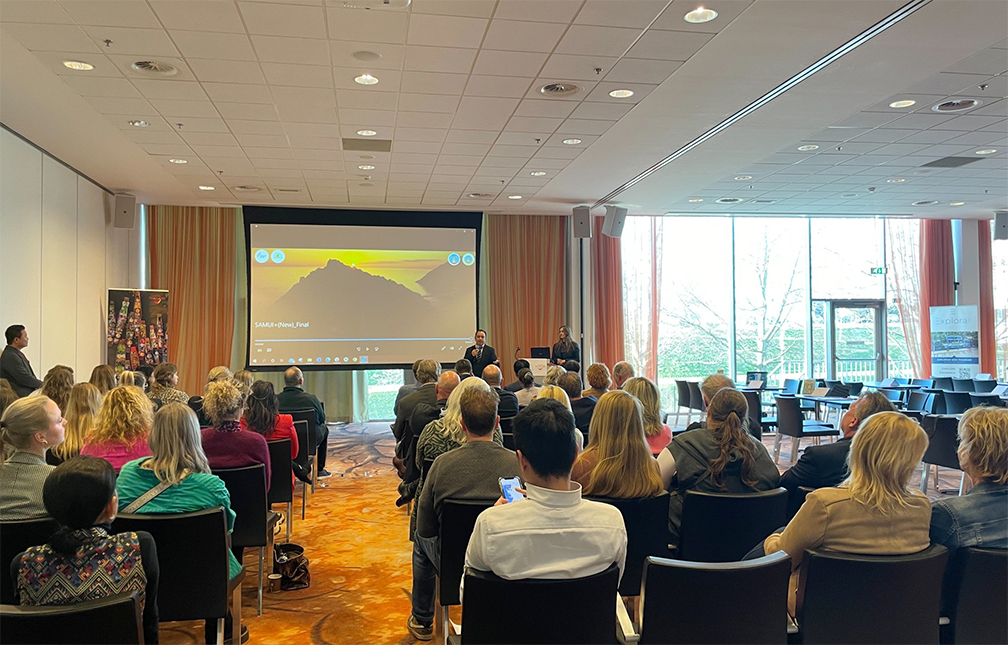 Chengdu to Samui
With Koh Samui now opening up to Chinese tourists, Kanokkittika Kritwuttikon, director of TAT Koh Samui, said there will be one flight a week from Chengdu to Samui in March 2023, on Sunday, using an Airbus A319 that seats 140. The TAT Samui plans to increase the frequency of flights to 3 times a week in May 2023. She said most tourists come alone and stay for about 7 days.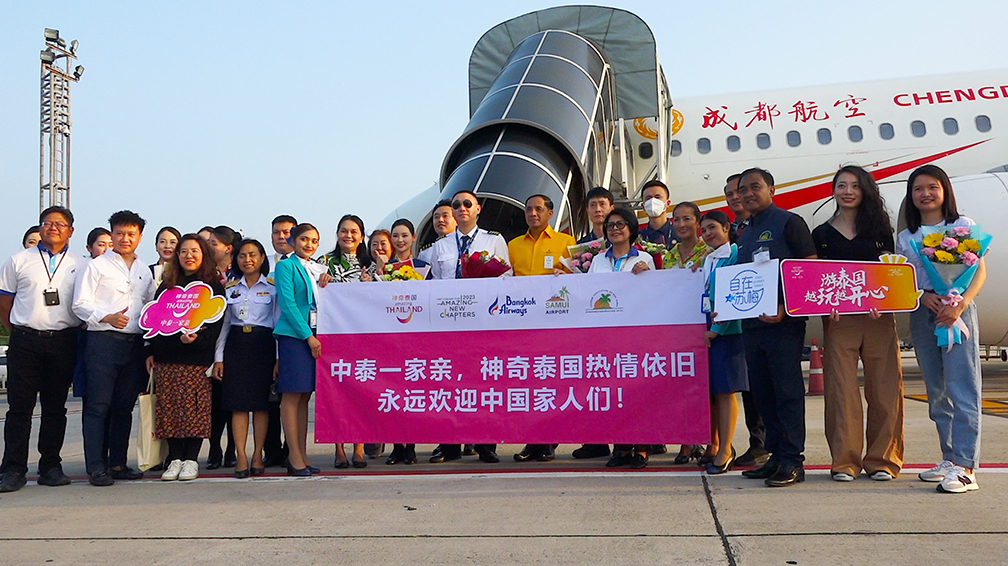 Koh Samui is a popular destination for Chinese tourists with high spending power. In 2019, a total of 308,303 Chinese tourists came to the region, spending an average of THB 6,118 per day, resulting in revenue of THB 14bn, about 24 per cent of the total revenue from foreign spending in the region.
TAT estimates the number of Chinese tourists coming to Thailand in the first quarter of this year to be around 300,000. Although it is steady growth, TAT has hopes that the trend will continue to increase throughout the year and that the target of 5 million Chinese tourists in 2023 will be reached.