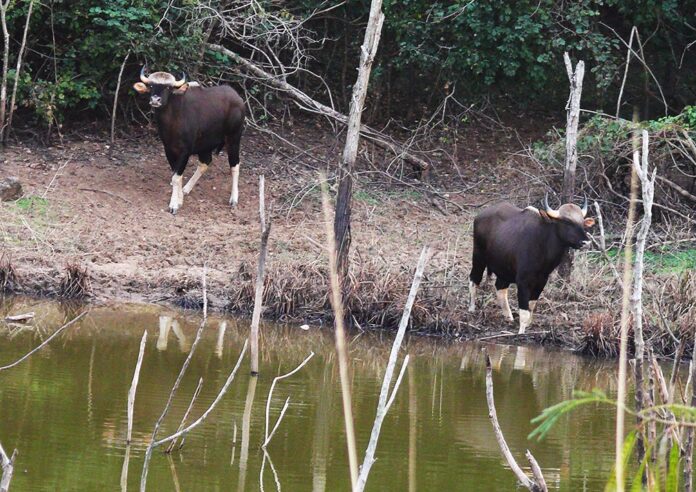 The temperatures at this time of year are harsh and lead to drought, affecting many wild animals. There are also forest fires in many national parks and conservation areas.
Pattarapol Maneeoan, Senior Expert Veterinarian, also known as Doctor Lot, from the Department of National Parks, Wildlife and Plant Conservation, said wild animals are scared during bushfires and uses instinct to survive by fleeing the fire. This leads to injuries, in some cases to the bones, in other cases, it can lead to death.
Some animals may also suffer from a lack of water and become dehydrated, while others may experience eye irritation. Some animals end up in the homes of local residents who live nearby.
So if members of the public see wildlife that has been affected or injured by bushfires, they can call the 1326 hotline.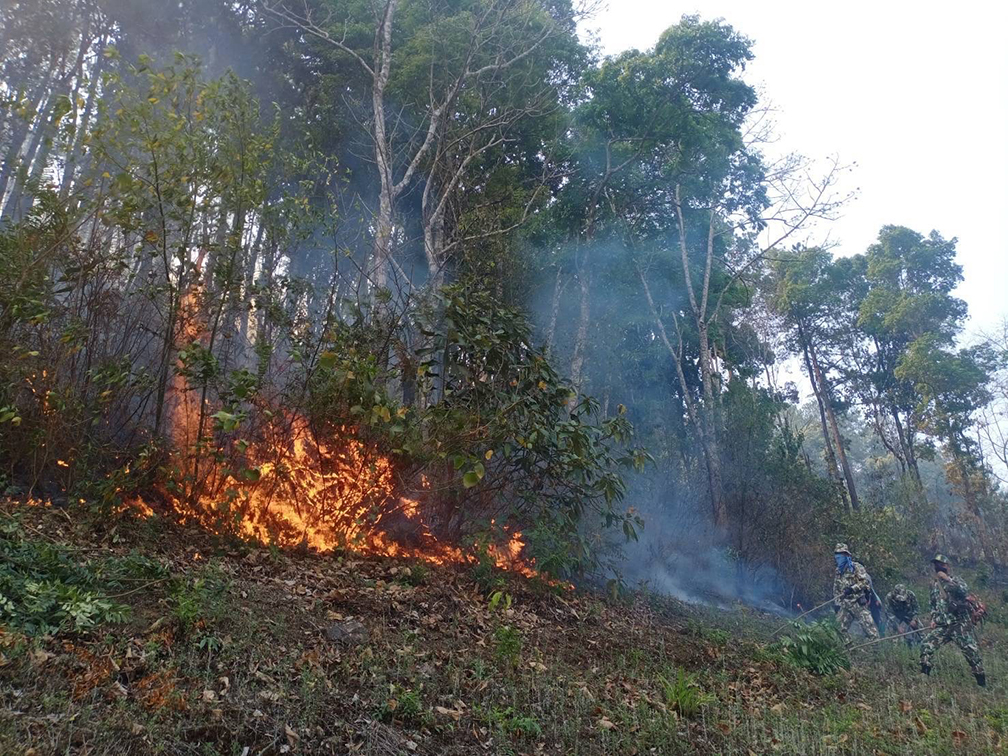 At the same time, the national park officers said the drought continued from early December last year until March, affecting wildlife in Khao Yai National Park.
It is reported that the water level in Pak Chong district, Nakhon Ratchasima province, continues to drop. The water level of the Lam Takhing River, the province's main river that springs from the Haew Su Wat waterfall at the head of Khao Yai National Park, is also declining and has almost dried up in some parts of the river.
The official expects several ponds to be dry by April, prompting wildlife to go in search of water and food and move to residential areas near the national park. Currently, there are some volunteers who take care of wildlife in Mu Si and Pong Ta Long sub-districts in case wild animals such as bulls or wild elephants attack local people's crops.
Tanongsak Sinsaengsuk, head of Mu Si sub-district, Pak Chong district, Nakhon Ratchasima, said that while locals try to understand animals' behaviour and save them, they need the authorities to solve the problems as every year several wild animals are hit and killed by a car and chased by people from other areas.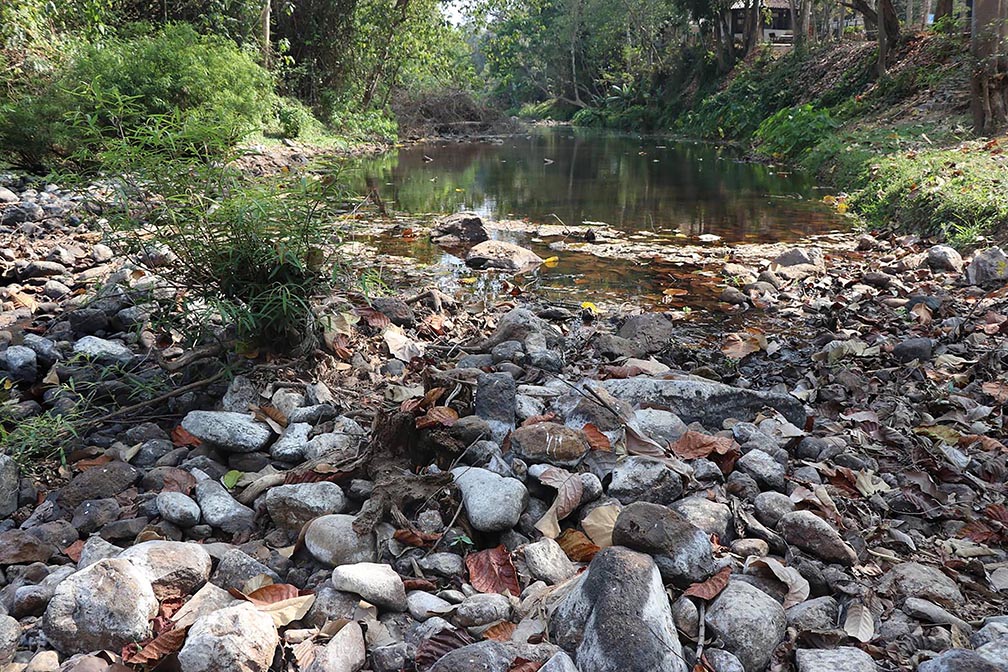 The Tham Pratun No-Hunting Area, located at Thung Na Ngam sub-district, Lan Sak district, Uthai Thani, is an example of a case study where the authorities and people in the area are helping to find water for wild animals.
The officers, along with the volunteer group, help load water tanks into the 6-wheel lorry to fill water into several ponds around Kaung Chai Mountain and other mountains. This is to save wild animals like chamois, monkeys and birds suffering from dehydration by trying to replicate the water tanks into a natural pond.
There are 30 water points in total, holding about 150 to 200 litres per point.