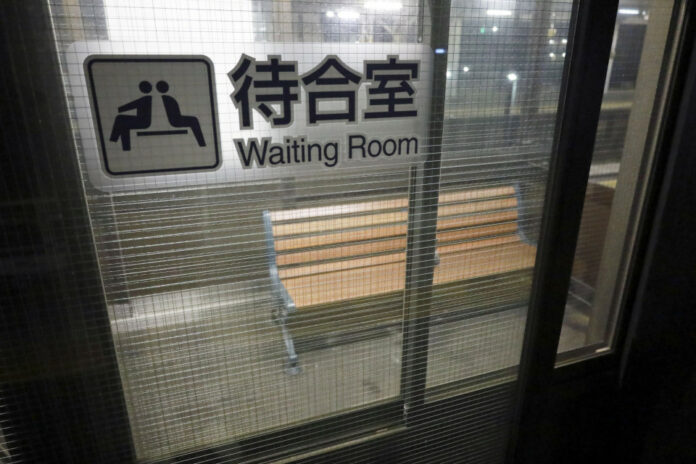 Nagoya – An 18-year-old woman was found stabbed with a kitchen knife stuck in her chest in a platform waiting room at a station in the central Japan city of Nagoya on Saturday, police said.
Tsukine Kawamura was later confirmed dead, and the police suspect the involvement of a 29-year-old man, Takuya Minami, who died after jumping in front of a passing train from the same platform around the same time.
Kawamura was discovered lying on a bench in the platform waiting room at Motokasadera Station on Saturday night with three stab wounds to her chest, the police said, adding her body had been covered by clothing that did not appear to belong to her.
The police said they are investigating the death as a homicide.
Before she died, Kawamura was able to use her smartphone to place an emergency call to the police, they said. Kawamura and Minami both live in Nagoya's Nakagawa Ward.
At the time of the incident, a local train was stopping at the platform, and there were no passengers other than Kawamura and Minami near the waiting room, the police said.
A few days earlier, Kawamura wrote on social media that she had broken up with her boyfriend and complained that he would not allow her to see her friends.