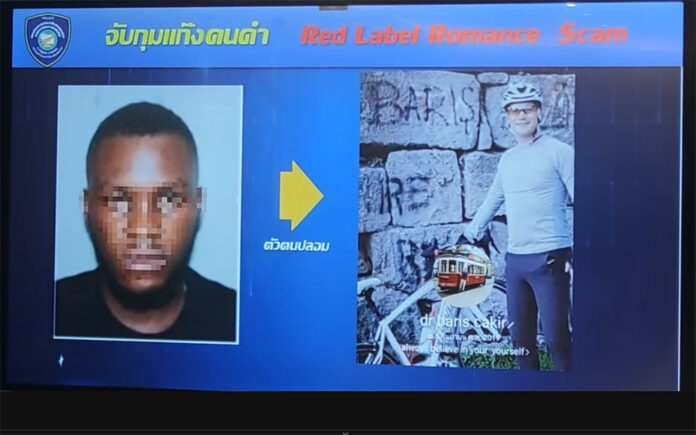 Thai police from the Cyber Crime Investigation Bureau surrounded and investigated four areas in Bangkok on June 28, 2023, that are considered centres of love scammers, which cause damage worth over 300 million baht. One of the targeted locations is room number C407, 4th floor of JR Mansion, in Soi On Nut 25, Suang Luang district, Bangkok.
Police arrested Embema Phopana, 30, who is from the Cote d'Ivoire, on charges of committing a fraud offense by impersonating someone else, dishonestly or deceptively entering false or forged computer data into a computer system, and money laundering.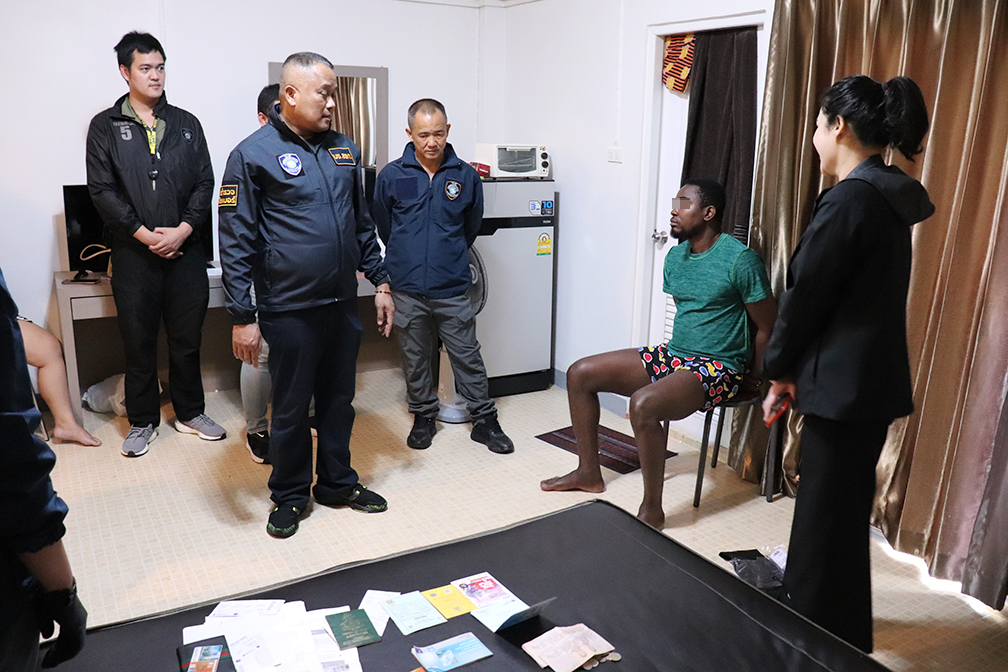 Investigations have revealed that Phopana entered Thailand on a student visa indicating a college in the northeastern region. Police are now working with immigration and the college to determine if he was studying or working illegally.
At other targeted locations, police arrested 2 more accomplices: Mr. Bright Chisom Nmerem, 30, from Nigeria, in a condominium at 39 Soi PhetKasem, and Ms. Angkana Kahn, 33, a Thai woman, in Rama 3.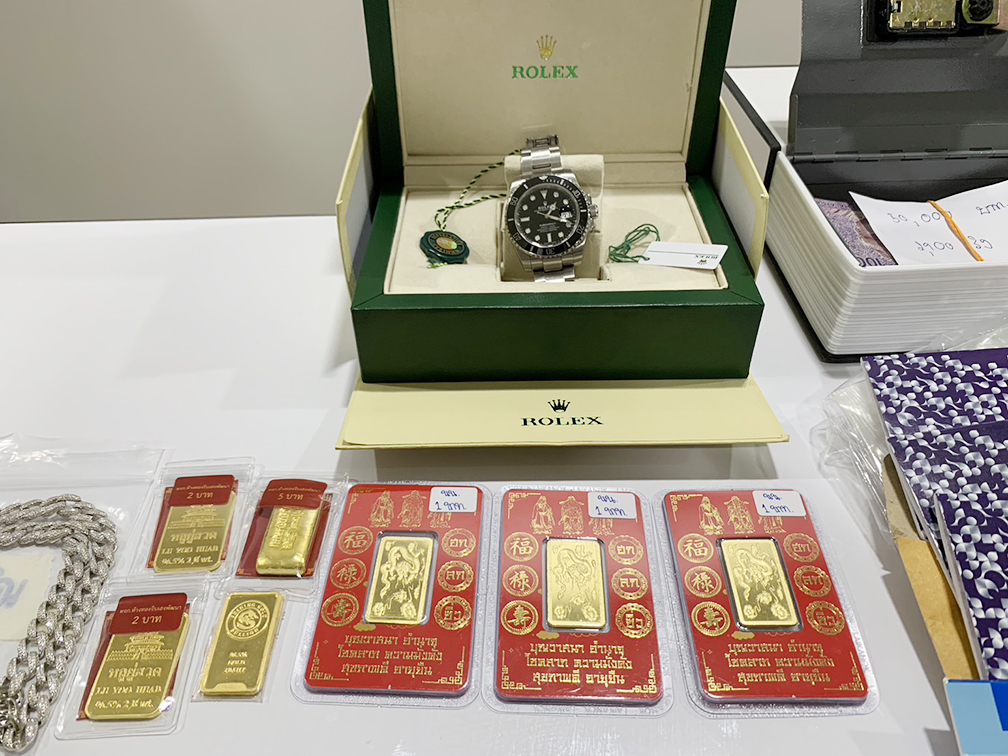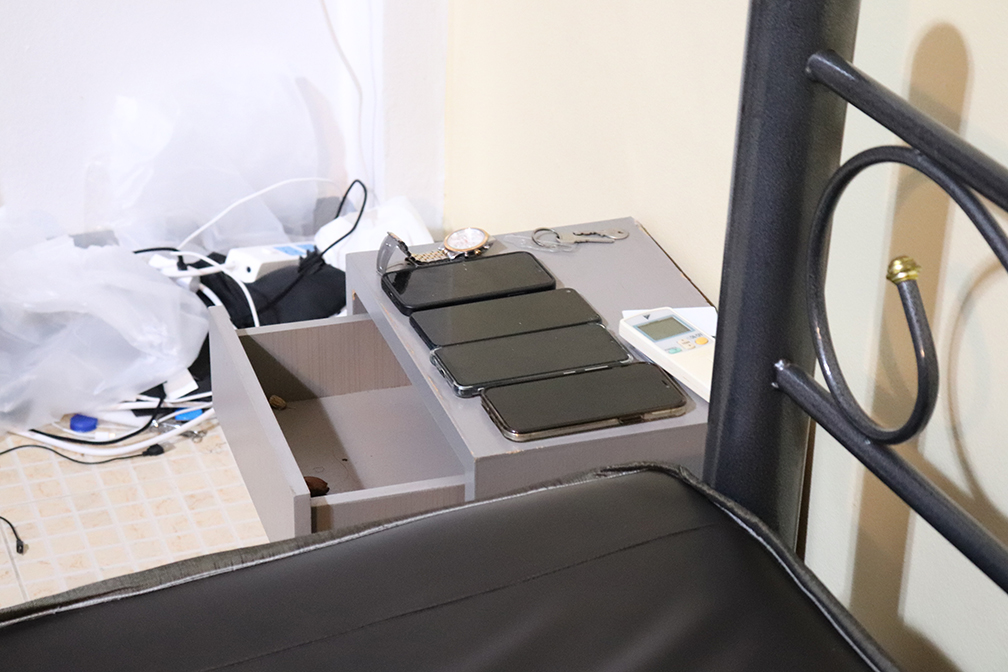 The Romance Scammer lures victims into love and then asks them to transfer money. This is a systematic scam that involves several people. There are people who are responsible for creating fake profile accounts, fake bank accounts, fake electronic cards or sim cards that allow the scammers to receive or transfer money from the victims. There are also people who are responsible for falsifying the money transaction.