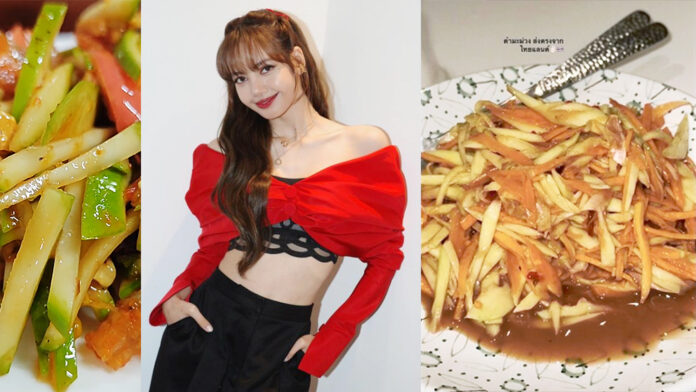 Lisa from BlackPink, Lalisa Manobal, Thai K-pop superstar, once again puts a spotlight on every item she touches after posting a picture of a mango salad with the caption, "Mango salad straight from Thailand".
At a papaya salad store located across the street from the Phimai branch of Bangkok Bank in Phimai district, Nakhon Ratchasima Province, the vendor told a reporter that papaya salad has become popular after Lisa posted the mango salad.
The vendors are now preparing ingredients such as mango, papaya, fermented fish and tomatoes to prepare for the increasing demand.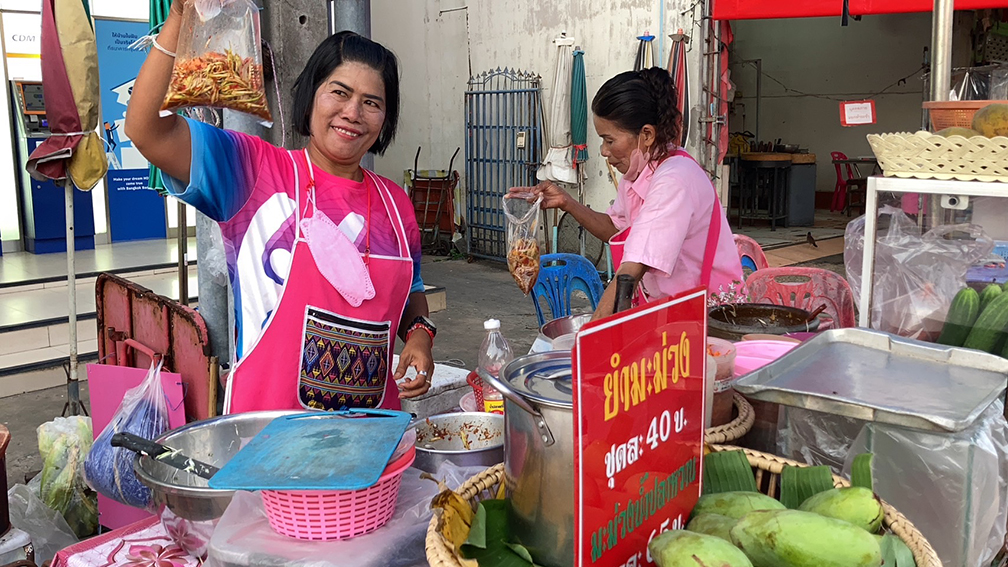 Sri Sukjai, 45, the owner of the papaya salad store, had to prepare more ingredients immediately after Lisa posted the mango salad, because whatever Lisa touches quickly becomes famous. She said that customers are now ordering more mango salad, which has led to the significant increase in sales.
She stressed that the store will prepare all the ingredients to meet the demand of customers, and that the store will continue to sell at the same price, which is 40 baht per dish. She added that today, when a customer orders the mango salad, she asks if they want the original recipe or Lisa's, and most customers choose Lisa's.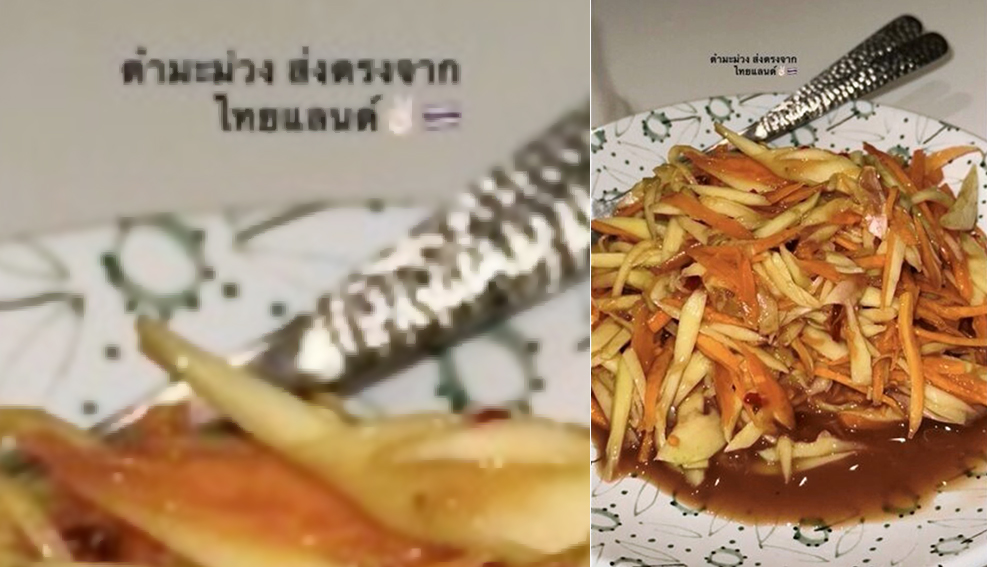 Rungrasamee Chaovalit, the 40-year-old owner of the Jay Rung Tum Sab Ver Songkhla in Songkhla Municipality, Mueang District, Songkhla Province, said that people used to order Thai papaya salad, but now they want mango salad instead. Many customers said that it could only be Lisa's recipe for mango salad. That means it won't have long beans. Instead, it will have tomatoes, carrots, and fermented fish sauce.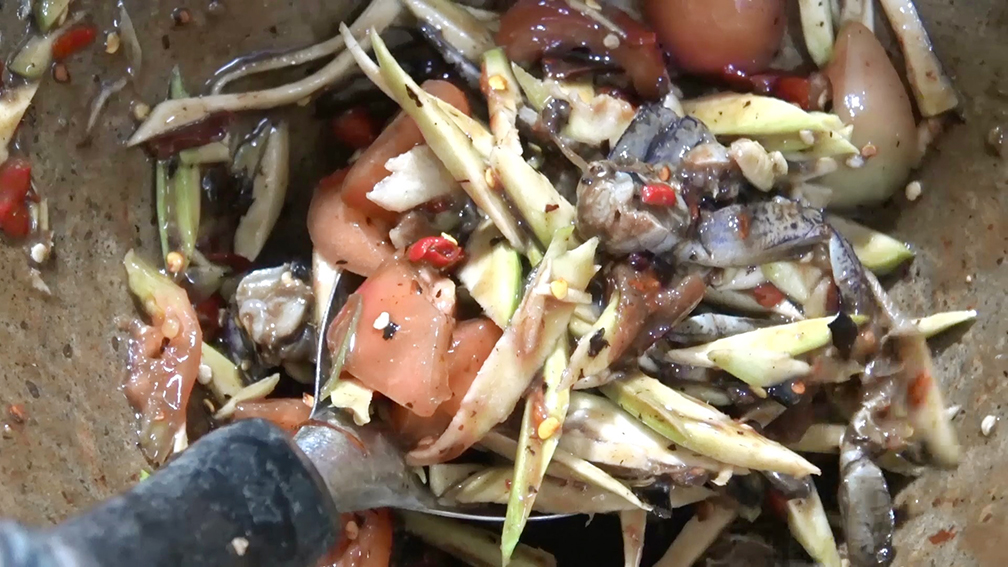 At Ko Piek Cafe and Restaurant in Soi Na Yong Nuea 16, Na Yong Nuea district, Trang province, southern Thailand, Sunisa Injui, 35, the owner, told the reporter that after Lisa posted the mango salad, she immediately had to prepare the ingredients as well. She added that whatever Lisa reviews will become popular.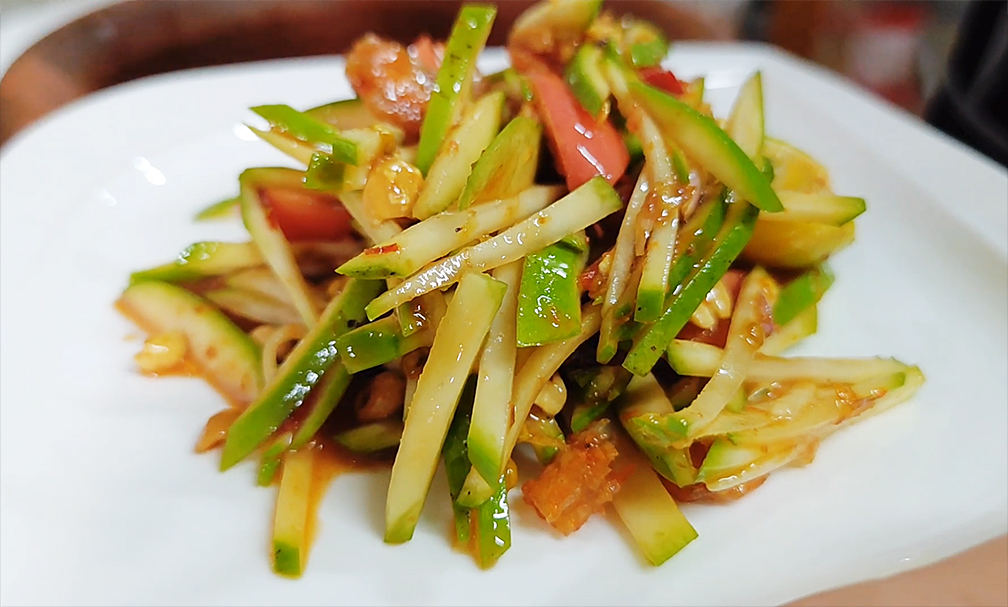 At the moment, her restaurant is already serving mango salad for 60 baht per dish. She added that she wanted to thank Lisa for promoting more Thai food since the fried meatballs and Thai barbecue (Mhoo Kata) to the mango salad.