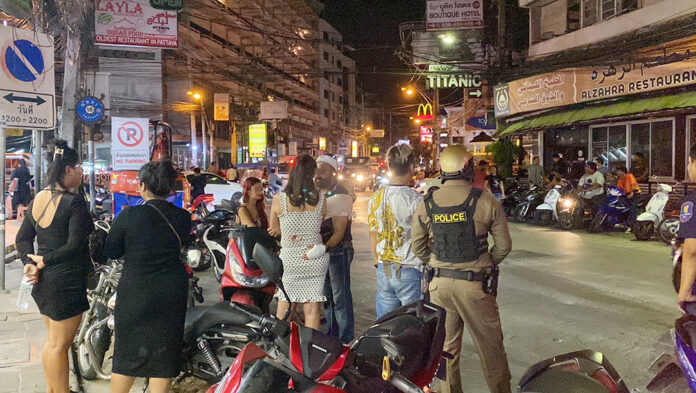 Chaos continues to erupt in Pattaya during the night, as both local and foreign tourists return to this renowned tourist destination.
On the early morning of August 9, a group of Indian tourists clashed violently at the entrance of Soi 16, South Pattaya, near Moo 10, Nongprue Sub-district, Bang Lamung District, Chonburi Province at around 4.40 a.m.
The incident was reported by the police. Mr. Singh, a 52-year-old Indian national, was injured with a broken right arm and a cut on his right eye. He was taken to Bangkok Pattaya Hospital for treatment.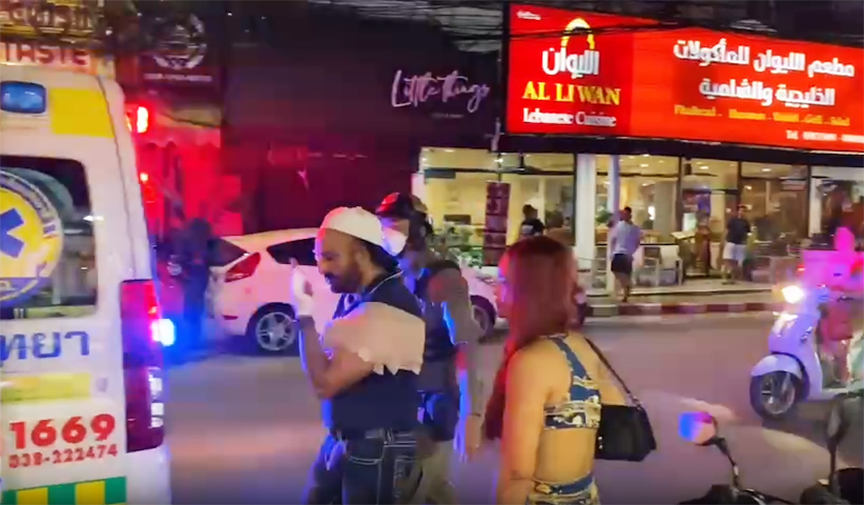 An eyewitness named Amphon Promsri tried to intervene when he saw the Indian groups fighting. He nearly got harmed while trying to stop the conflict. One injured Indian man grabbed a broken beer bottle, thinking he was being attacked, and attempted to stab him. Fortunately, he managed to dodge the attack. However, he didn't know the reason behind the altercation.
Later, Mr. Singh's opposing group, led by Mr. Goyal, 28, reported to the police at Mueang Pattaya Police Station that they were first attacked by Mr. Singh's group. So they defended themselves.
However, a group of Thai women who are friends with Mr. Singh said that Mr. Goyal's group was the first to start the fight because one member liked one of the Thai women. Although this person was informed that the woman already had a boyfriend, he refused to stop the pursuit.
The police are taking responses from both sides and will summon Mr. Singh for questioning.
______
Related news: