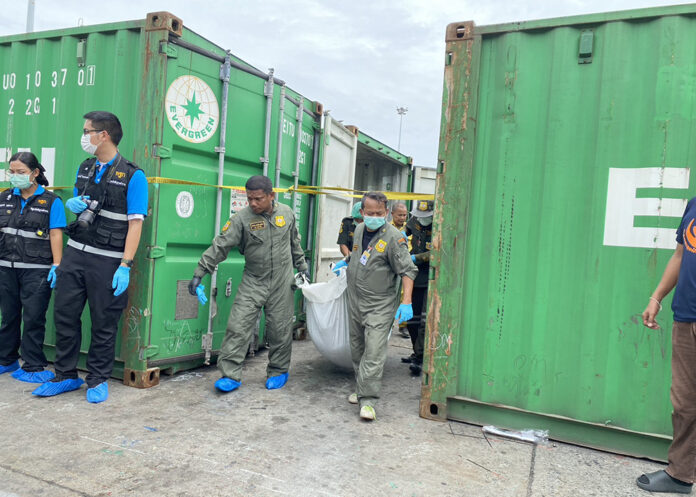 Two dead bodies, one male and another female, are in a decomposing state. They were discovered inside a shipping container on Monday morning, October 2, in the Lad Krabang area of Bangkok. The container was transported from the Philippines.
The container originated in the Philippines on September 24, landed at Laem Chabang Port in Chonburi Province on September 28, and was transferred by rail into the ICD warehouse around 5:00 a.m. today, until warehouse personnel opened the container to clean it and discovered two dead. As a result, they summoned the police to conduct an investigation.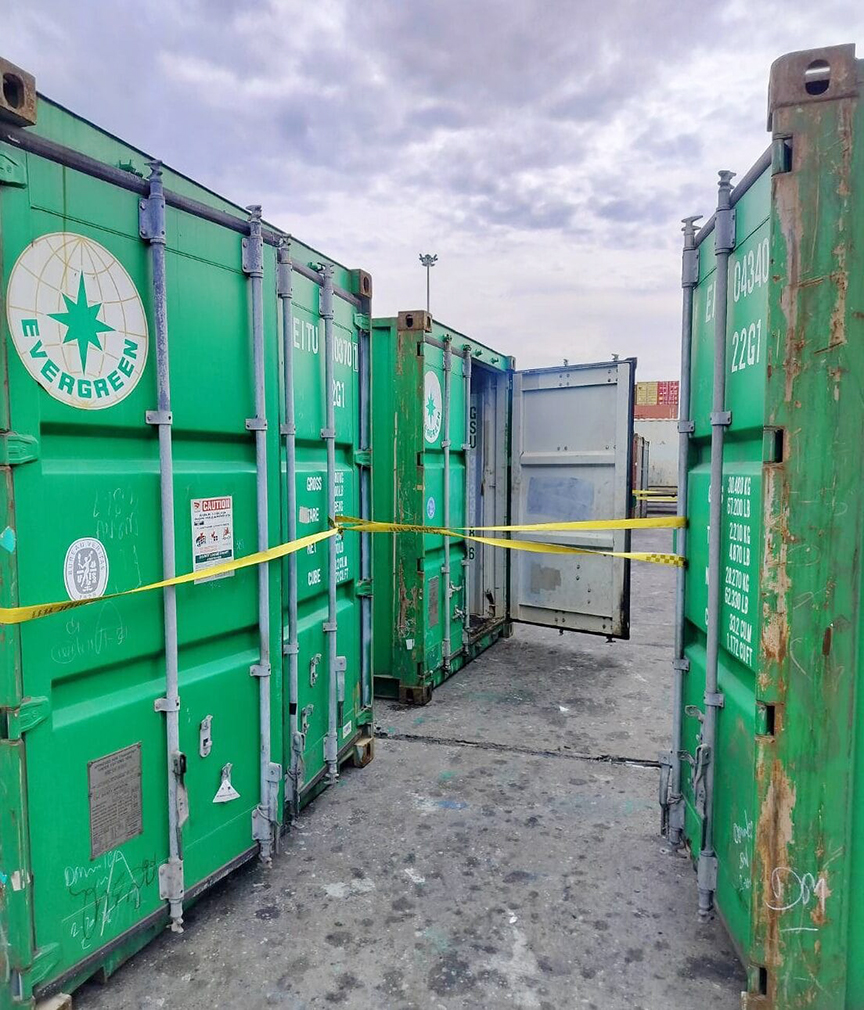 The container in which the bodies were discovered is owned by Evergreen Marine Corp., with a length of 6 metres, a width of 2.44 metres, and a height of 2.55 metres. It is two stories thick. The woman's body was detailed with a gold ring. The man was dressed in shorts with no shirt. He has a tattoo on his chest, arms, and back. Officials believe they have been dead for roughly two weeks and did not die in Thailand.
Officials did not find any documents with them. The bodies showed no signs of struggle or wounds. They discovered a black t-shirt nearby. The fraternity's name, "Alpha Kappa Rho, Vincit Omnia Veritas," is written in a foreign language on a letter. It is a humanitarian group that was founded in the Philippines in 1973.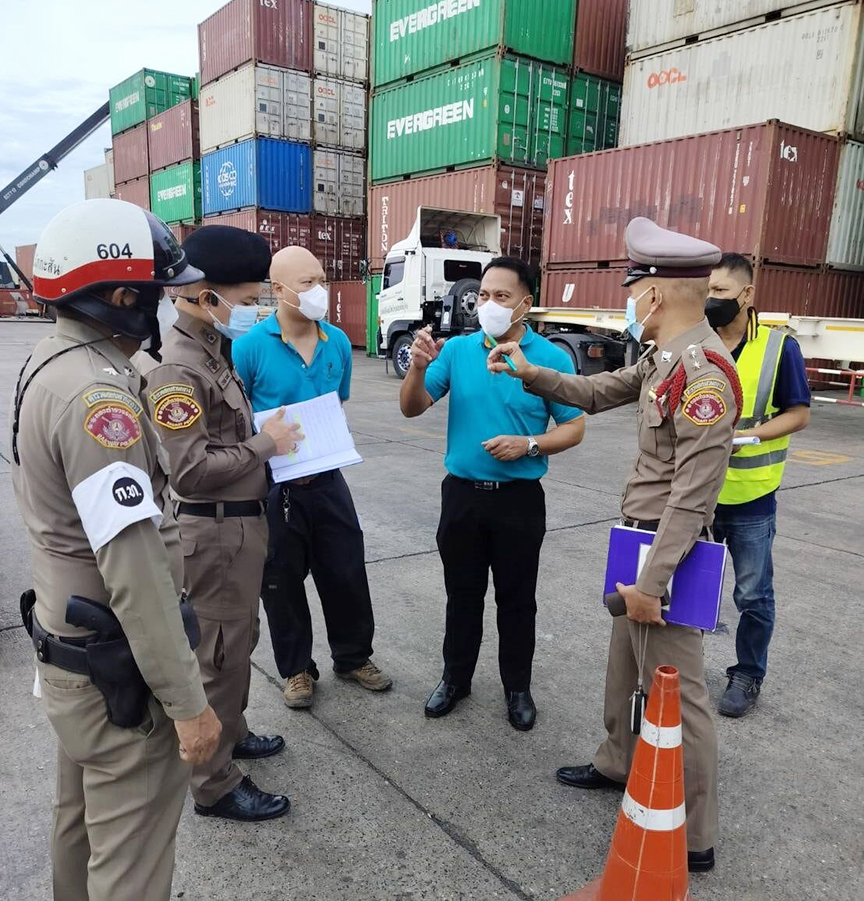 Police Lieutenant Colonel Narongrit Thongtawee, investigating inspector of Nopphawong Railway Police Station, revealed that he will call the owner of the van, the companies that transport each route, the administrators and relevant officials came for a thorough interrogation.
They will also collaborate with the Philippine Embassy to determine whether any people are missing. Officers collected all evidence at the spot and transported it to the police hospital for forensic examination.
_______