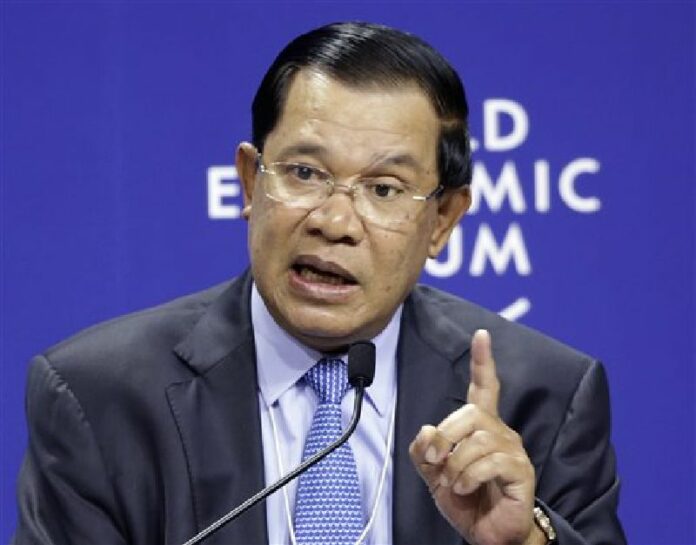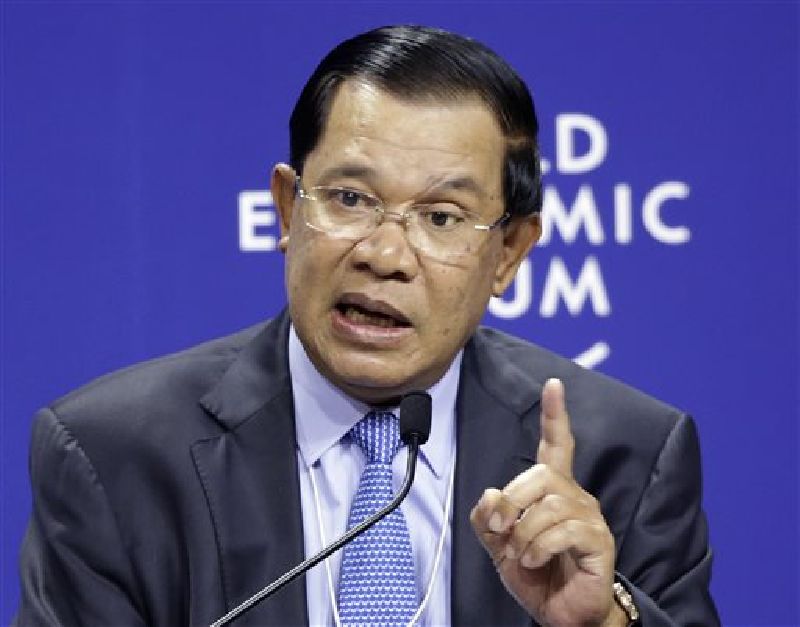 PHNOM PENH — Cambodia's opposition party unexpectedly failed to attend the reopening of parliament on Friday, setting back hopes of a political truce with the government of Prime Minister Hun Sen.
Cambodia National Rescue Party members felt they were under threat of physical intimidation, spokesman Yim Sovann said, recalling that some of its lawmakers had previously been beaten up by a pro-government mob.
A spokesman for the ruling Cambodian People's Party denied that any threat existed, describing the opposition action as a political trick.
The opposition had earlier said it would rejoin the parliamentary session after some conciliatory gestures by both sides.
The party stopped attending parliamentary sessions about four months ago after ruling party lawmakers stripped some opposition lawmakers of their legal immunity. The opposition says lawsuits have been used to unfairly harass its members.
Critics say Hun Sen is manipulating the courts to weaken the opposition's chances in next year's local polls and the 2018 general election. The opposition made an unexpectedly strong showing in the 2013 general election, which it claimed it was cheated out of winning.
At a news conference, Yim Sovann said the opposition believed that the government was trying to link it to a planned protest in Australia against Prime Minister Hun Sen's oldest son, Hun Manet. He denied any link but said he feared that the government would seek some sort of retaliation against the party.
"We are not boycotting, but we are looking to see if the political environment is good, then we will join; but if not we retain our right not to attend," he said. By claiming the party was not boycotting, he appeared to leave room for compromise.
Sok Eysan, a spokesman for the Cambodian People's Party, said the opposition's move was a tactic to force the release of its jailed members. Several opposition lawmakers have been jailed on charges that are widely considered to be politically motivated. The party president is in self-imposed exile and the acting party leader has taken refuge in the party headquarters, both to avoid prison terms.
Prime Minister Hun Sen insists the jailed lawmakers are not victims of a political vendetta, but rather were prosecuted for breaking the law.
"A fully functional parliament which represents the people's will is a key pillar of democracy. Of course, this also requires an environment which allows lawmakers to fulfill their roles independently without fear of physical or legal retaliation, which has not been the case for the opposition in recent times," commented Chak Sopheap, executive Director of Cambodian Center for Human Rights. "The recent thawing of political relations, in this sense, is a very positive step which we warmly welcome."