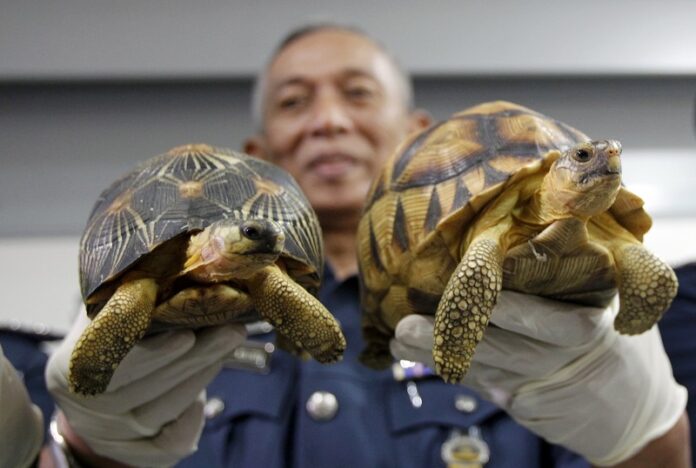 KUALA LUMPUR — Malaysian authorities say they have seized 330 exotic tortoises from Madagascar worth 1.2 million ringgit (USD $276,721) in the latest heist of illegal wildlife and animal parts being smuggled into the country.
Deputy customs director Abdull Wahid Sulong said Monday that 325 Indian Star tortoises and five Ploughshare tortoises were packed into five boxes and labeled as stones. He said the live tortoises, usually kept as pets, arrived via Etihad Airways from Antanaviro Airport in Madagascar on Sunday.
He said customs officials found the boxes at the Kuala Lumpur airport cargo warehouse on the same day based on a tip.
Two weeks ago, airport customs officials seized African pangolin scales worth USD $2.1 million. Last month they confiscated 18 rhino horns worth USD $3.1 million believed to have been smuggled in from Mozambique.