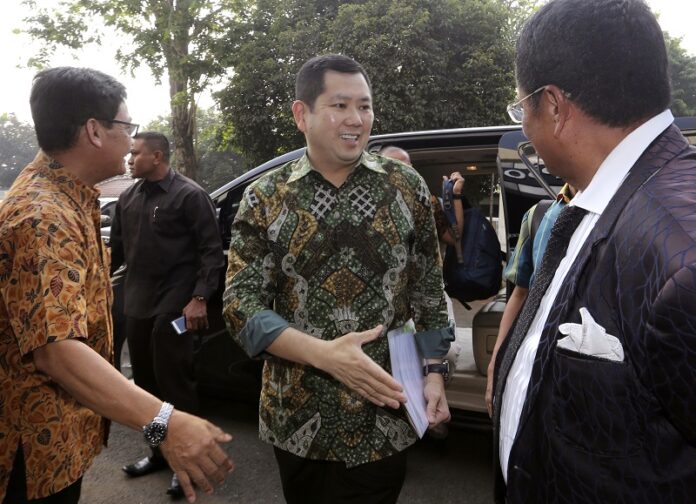 JAKARTA — Police are questioning the Indonesian business partner of President Donald Trump over allegations he sent threatening text messages to a deputy attorney general.
A smiling Hary Tanoesoedibjo arrived at the national police's Criminal Investigation Agency in central Jakarta on Friday morning after failing to comply with a summons for questioning last week.
The 51-year-old billionaire, better known as Tanoe, is barred from leaving Indonesia from June 22 to July 12, which could be extended at police request.
Tanoe is accused of sending threats by SMS early last year to Yulianto, a deputy attorney general for special crime who investigated a 2009 graft case related to Mobile-8 Telecom, a telecommunications company that Tanoe once owned.
Under Indonesian law, using technology to threaten people is punishable by up to four years in prison.
Tanoe's lawyer has called the case politically motivated and denied Taneo committed any offense.
The billionaire, who was a guest at Trump's inauguration, harbors political ambitions of his own and has said he might run for president in Indonesia's 2019 election.
His conglomerate MNC, which has media, property and other businesses, is developing two luxury resorts in Indonesia that will be operated by the Trump Organization.