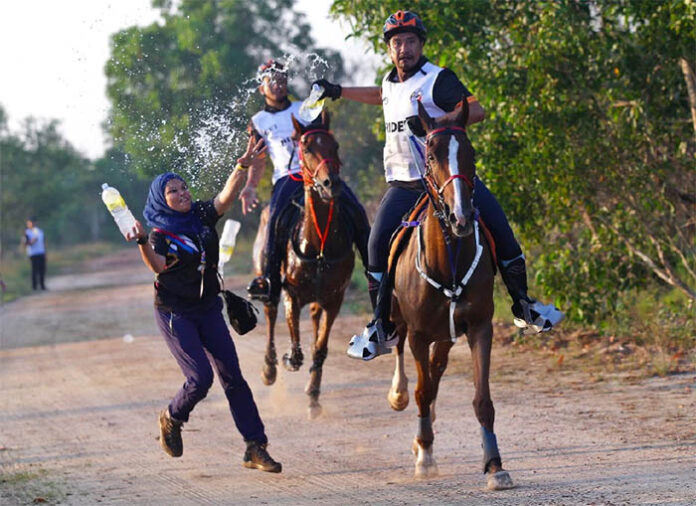 KUALA LUMPUR — A Malaysian sultan has made more history in the Southeast Asian Games by winning the equestrian endurance race.
Sultan Mizan Zainal Abidin, the first sultan to compete in the biennial games, galloped to victory early Sunday after nearly six hours in the 80-kilometer race.
Sultan Mizan, 55, ruler of northeast Terengganu state, led home teammates in second and third, but the third-place finisher couldn't take the bronze because rules prohibit teams from sweeping the podium. Regardless, Malaysia also won the team gold.
Read: Thailand is His Name, Cheering Thailand is His Game
The sultan is ranked fourth in the world in endurance racing. They were competing against teams from Cambodia, Singapore, Thailand, and Brunei.
More than 4,000 athletes are competing in the games.