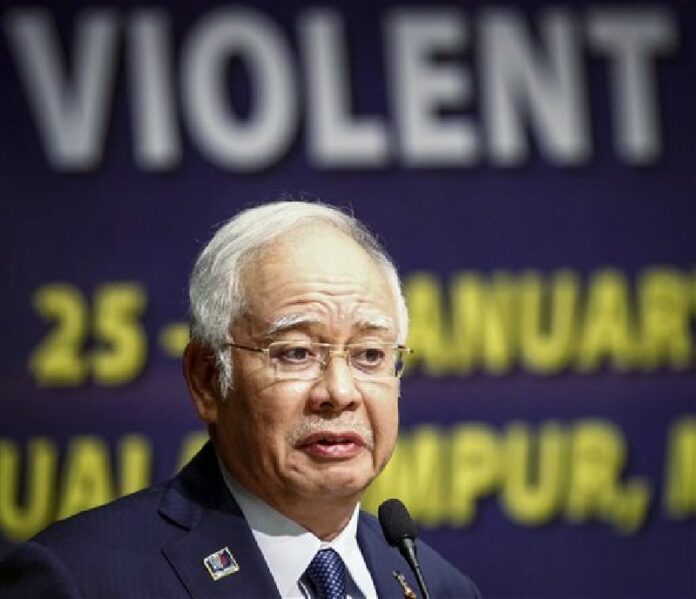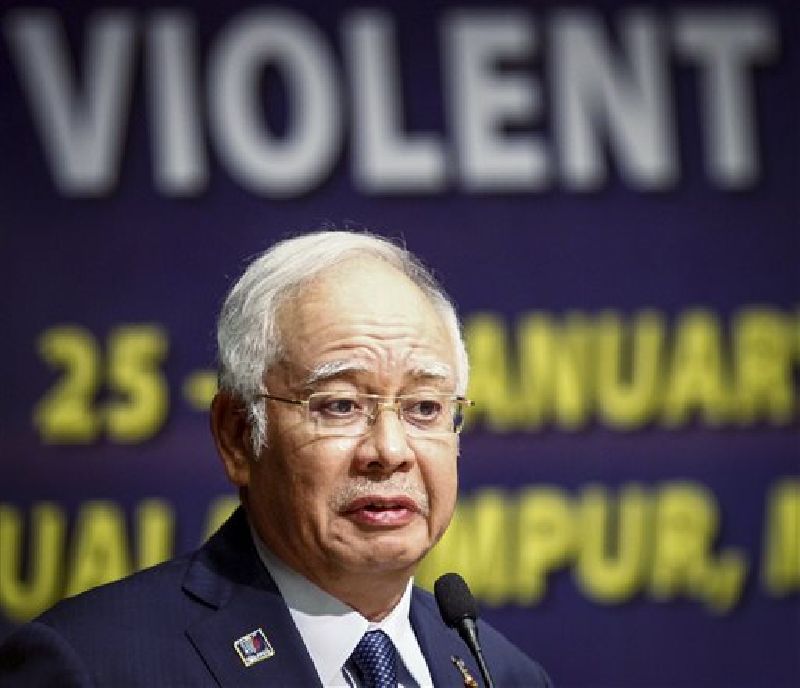 SINGAPORE — Malaysian Prime Minister Najib Razak praised his country's relationship with neighboring Singapore on Tuesday, but added a jibe for his closest rival in upcoming elections.
"We believe in good relations with our neighbor, with Singapore, and we've proven that we can bring tangible benefits to the people if we work closely together," Najib said at a news conference in Singapore.
"The other side may have other ideas. We certainly do not want to return to the era of confrontational diplomacy and barbed rhetoric between our two countries," he added. "It was an era that we want to forget."
Najib's closest rival is former Prime Minister Mahathir Mohamad, 92, who heads Malaysia's opposition coalition.
Mahathir led Malaysia for 22 years before stepping down in 2003. During his term there were frequent sharp exchanges with neighboring Singapore and its first prime minister, Lee Kuan Yew.
"Talking to Lee Kuan Yew was a one-sided affair," Mahathir wrote in his memoirs. "His style of conversation, like his manner of addressing the Malaysian Parliament when he was a member, was to lecture his listeners about what was right and what was wrong."
Najib was speaking on the sidelines of the 8th Singapore-Malaysia Leaders' Retreat. The yearly meeting is an opportunity for the neighbors to strengthen their ties.
This time, officials discussed water and education. They also signed an agreement for a new high-speed rail link to be completed in 2024. It will ease traffic at the main causeway linking the countries, which sees over 300,000 crossings a day.
"Our bilateral relations are in very good shape. Both sides have been able to work well together," Singapore Prime Minister Lee Hsien Loong said Tuesday.
Singapore and Malaysia briefly merged in 1963, but fell apart after clashing on issues such as the rights of ethnic Malays.
Malaysia's polls are due by August.
Najib's United Malays National Organization is the linchpin of Malaysia's ruling National Front coalition but its support has dwindled in the last two elections. It lost the popular vote for the first time to the opposition in 2013.
Mahathir is still influential among ethnic Malay Muslims who account for about 60 percent of Malaysia's 32 million people.
Story: Anabelle Liang