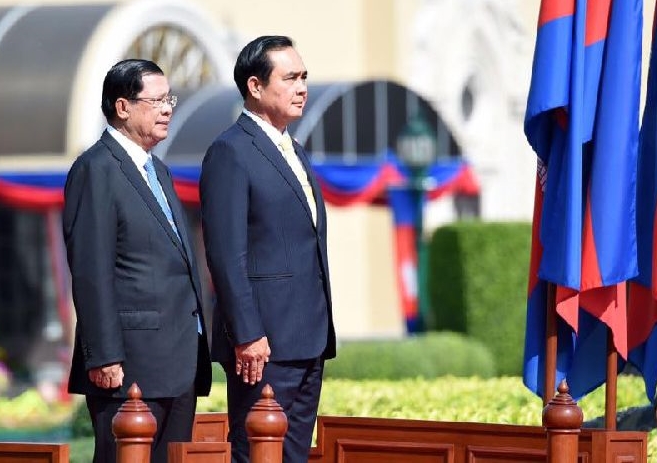 WASHINGTON — The U.S. is criticizing its ally Thailand for repatriating a Cambodian labor activist wanted for throwing a shoe at a billboard depicting Cambodian Prime Minister Hun Sen.
The activist, Sam Sokha, was arrested after she was returned to Cambodia on Thursday.
Police said she was to serve a two-year prison sentence after being convicted in absentia on Jan. 25 on charges of insulting a public official and "incitement to discriminate."
State Department spokeswoman for East Asia, Katina Adams, said Monday the U.S. was "deeply concerned" that Sam Sokha was repatriated in spite of her U.N.-recognized refugee status.
Adams urged Thailand to refrain from "involuntary refugee returns."
A 13-second video clip that circulated last April showed Sam Sokha throwing shoes at images of Hun Sen and a party colleague.