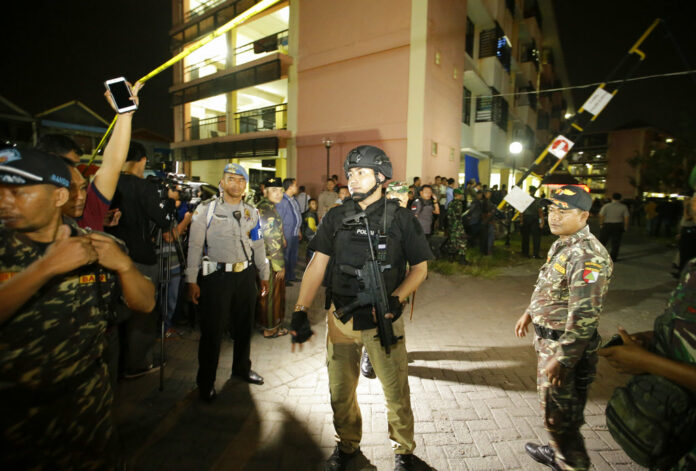 SURABAYA, Indonesia — The United Nations secretary-general has condemned the suicide bombings of three churches in Indonesia's second-largest city of Surabaya which killed seven and injured dozens.
A spokesman for Secretary-General Antonio Guterres issued a statement saying he was "appalled" at reports that children were used in Sunday's attacks.
The statement issued Sunday offered condolences to the families of victims and said the U.N. stands by Indonesia's efforts to fight extremism and prevent terrorism.
Police say coordinated suicide bombings were carried out by members of the same family.
At least seven people died at the churches along with the six family members, the youngest of whom were girls aged 9 and 12. Another 41 people were injured.
Indonesia's president condemned the attacks as "barbaric."
National police chief Tito Karnavian said the father detonated a car bomb, two sons aged 18 and 16 used a motorcycle for their attack, and the mother and her two daughters wore explosives.
He said the family had returned to Indonesia from Syria, where until recently the Islamic State group controlled significant territory. The Islamic State group has claimed responsibility for suicide bombings.
The extremist group claimed the attacks in a statement carried by its Aamaq news agency. The attacks were among the worst ever carried out against the country's Christian minority.