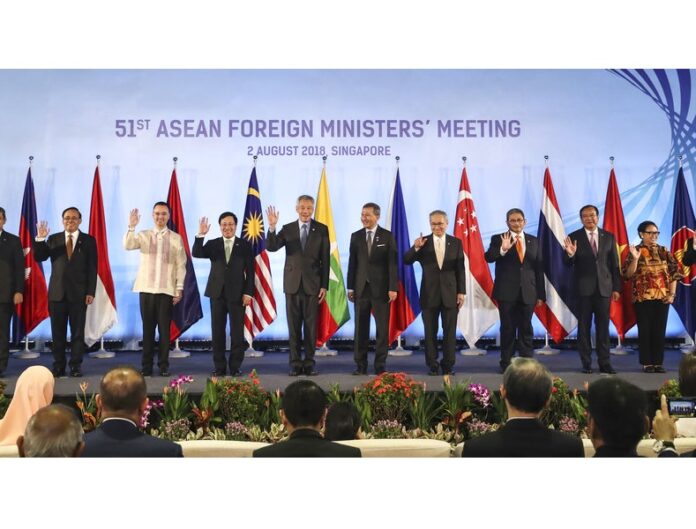 SINGAPORE — Southeast Asia's top diplomats have opened an annual meeting to tackle a slew of security concerns, including South China Sea territorial disputes, with host Singapore calling on the bloc to brace for external tumult including rising protectionism.
North Korea's rapprochement with South Korea and the U.S. is expected to be welcomed by the Association of Southeast Asian Nations ministers, who began four days of meetings Wednesday. Rising extremism and the plight of minority Rohingya Muslims in Myanmar's Rakhine state are also under the spotlight.
Founded in 1967 during the Cold War, ASEAN steadily weathered storms to become a stable 10-nation bloc, which now draws Asian and world powers in annual gatherings. It is forecast to become the fourth-largest economy in the world in three decades.