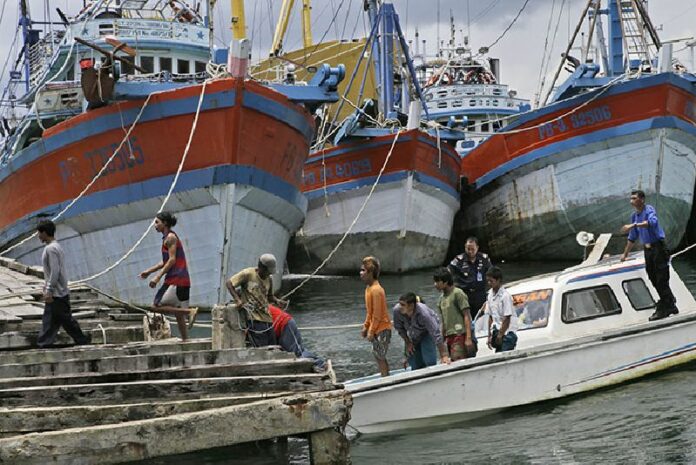 JAKARTA — Indonesia has sunk 125 mostly foreign vessels involved in illegal fishing as it ramps up efforts to exert greater control over its vast maritime territory, an official said Wednesday.
The sinkings at 11 locations across Indonesia were carried out simultaneously on Monday.
Maritime Affairs and Fisheries Ministry spokeswoman Lily Pregiwati said Wednesday the operation wasn't announced in advance to avoid straining relations with neighboring countries.
Indonesia says it has sunk 488 illegal fishing vessels since October 2014, usually with explosives. The government says the illegal boats are a threat to the local fishing industry. Their operators are frequently perpetrators of modern day slavery, using workers trafficked from Southeast Asian nations.
The vessels sunk on Monday included 86 Vietnamese-flagged ships, 20 Malaysian and 14 from the Philippines.
Video shot by local media showed fishery ministry workers scrambling to an adjacent boat from a sinking vessel that had been filled with sand and flooded.
Indonesia, an archipelago of more than 17,000 islands, claims a huge exclusive economic zone, which is frequently penetrated by foreign fishing vessels. Its northerly reaches are regarded by China as its traditional fishing grounds despite their distance from the Chinese mainland.