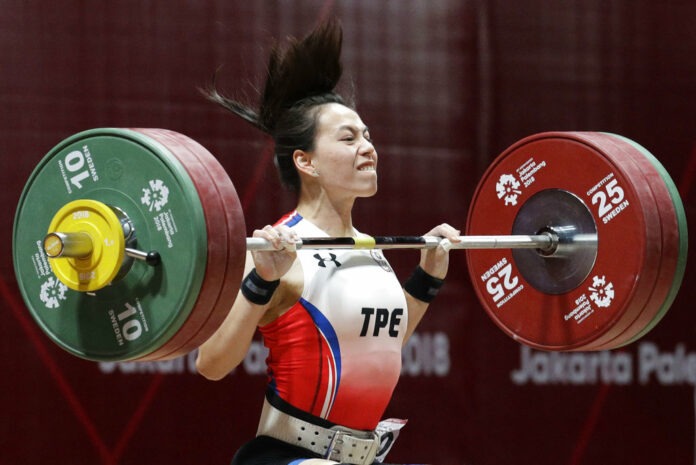 JAKARTA — Imagine if the United States could not compete under its real name at the Olympics. Or Japan, or Spain or India.
That's the reality for Taiwan, which is also formally known as the Republic of China.
But at the on-going Asian Games in Indonesia – as well as the Olympics – the island is listed officially as Chinese Taipei, and marches under a white flag adorned with the Olympic rings.
Its own red, blue and white flag is banned.
"This gives us a chance to compete and make our strength known internationally, so we accept the pity that we have to compete under the name of Chinese Taipei," Jacqueline Yi-ting Shen, the secretary general of Taiwan's Olympic committee, told The Associated Press.
This is due primarily to pressure from the People's Republic of China, which regards self-governing Taiwan as a break-away province – a remnant of the Chinese civil war.
Mainland China, with a population of 1.4 billion, dominates the Asian Games along with Japan and South Korea. But Taiwan, with only 23.5 million, is also a player. Its delegation of 558 ranks among the largest, and through five days it was ranked No. 8 in the medal table with 22 medals – five gold.
China led with 116 overall, followed by Japan (86), South Korea (63) and Iran (27).
Mainland China in recent months has also forced many major airlines to show on their websites that they fly to Taipei – not Taiwan – or face possible sanctions.
"I'm sure that many people (in Taiwan) feel dismayed," Shen said. "But quite a lot understand that it is the reality in the international sporting realm. If we use our own name, we will lose the chance for our athletes. They will lose the playground, or the showcase they have. The right of our athletes to compete is our utmost concern. And I think most Taiwanese understand that."
Taiwan won 10 gold medals in the 2014 Asian Games, and is on track to match that. It claimed one gold medal in the last three Olympics, and a high of two in Athens in 2004.
"Our aim is to win more than one gold in Tokyo," Shen said.
The 1972 Olympics in Munich was the last in which Taiwan competed under the name of the Republic of China. It boycotted the next several games and did not return until 1984, agreeing to use the name Chinese Taipei, an illustration of China's rising diplomatic clout.
Taiwan did not compete in the Asian Games in 1962 when they were last held in Indonesia. Indonesia declined to issue visas, under pressure from China.
Taiwan has won medals this week in almost a dozen sports at the Asian Games – badminton, kabaddi, canoe/kayak, bowling, mountain bikes, shooting, rowing, tennis, taekwondo, wushu, and weightlifting. At the Olympics its best chances may come in archery, weightlifting, badminton, taekwondo and shooting.
Taiwan is capable of holding large events like the Asian Games, though China would surely oppose it. Last year it held the Summer University Games with about 7,500 athletes. China declined to participate in the opening ceremony, but competed in the events.
Athletes from several countries waved Taiwan's red, blue and white flag at the closing ceremony, and athletes from Argentina were reportedly reprimanded for it by Summer University Games officials.
"We are very much interested in hosting games like this," Shen said. "I think we are more than capable."
She said Taiwan was awarded the 2019 East Asian Youth Games, then later stripped of the honor by the East Asian Olympic Committee.
Reports say China demanded the change, increasingly angered by Taiwanese President Tsai Ing-wen and her independence-leaning party. China views the island as its possession.
"Political reasons, whatever," Shen said. "Our athletes just want a space undisturbed by political issues. They just want to concentrate on their sports."
Story: Stephen Wade