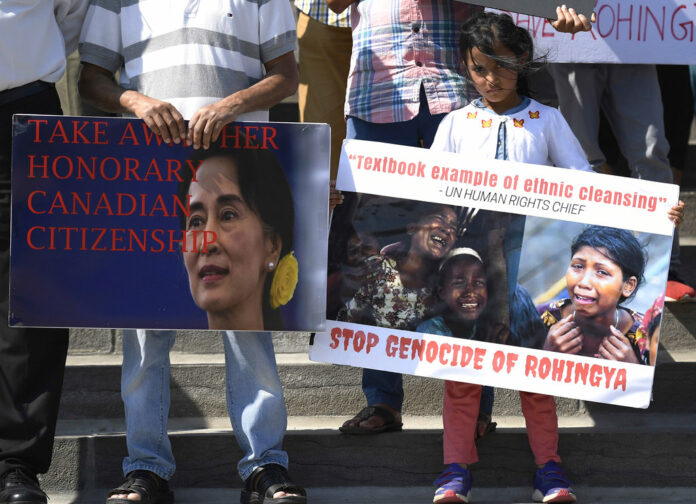 GENEVA — Investigators working for the U.N.'s top human rights body say top Myanmar military leaders should be prosecuted for genocide against Rohingya Muslims.
The call, accompanying a first report by the investigators, amounts to some of the strongest language yet from U.N. officials who have denounced alleged human rights violations in Myanmar since a bloody crackdown began last August.
Read: Mosque Ceremony for Rohingya Victims Forced Canceled by Authorities
The three-member "fact-finding mission" working under a mandate from the U.N.-backed Human Rights Council meticulously assembled hundreds of accounts by expatriate Rohingya, satellite footage and other information to assemble the report released Monday.
The U.N.-backed Human Rights Council created the mission six months before a rebel attack on security posts set off the crackdown that drove hundreds of thousands of Rohingya fleeing to neighboring Bangladesh.