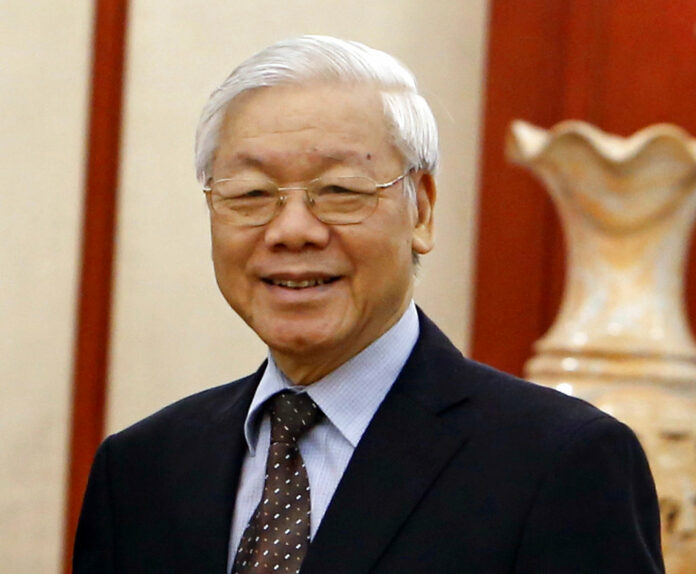 HANOI — The ruling Communist Party of Vietnam has decided to nominate its general secretary as the sole candidate for the presidency, succeeding late President Tran Dai Quang.
The government said in a statement on its website late Wednesday that members of the Party Central Committee unanimously agreed to nominate "comrade Nguyen Phu Trong" for the position.
If confirmed by the rubber-stamp National Assembly which convenes later this month, the 74-year-old Trong will be the first Vietnamese leader to hold the two positions since founding President Ho Chi Minh in 1960s.
Quang died last month after battling a viral illness for more than a year.
Economist Le Dang Doanh, former government economic adviser, said it makes sense to unify the powerful position of party general secretary with the largely ceremonial presidency, but he cautioned that there should be a mechanism to control power.
"The question here is there needs to be a mechanism to supervise power to avoid the abuse of power if the power is concentrated too much on an individual," he told The Associated Press on Thursday.
Doanh said it's unclear whether the country's next leader will hold the two positions and that the party will decide on a specific candidate whether to give him or her the two positions, he added.
The party's former chief ideologue, Trong was elected to the all-powerful Politburo in 1997, serving as the Communist Party chief of Hanoi and chairman of the National Assembly before being promoted to general secretary in 2011. He was re-elected to another five-year term in January 2016.
The country has seen stepped up crackdown on corruption with scores of high-ranking officials and executives jailed since 2016 under Trong's watch.