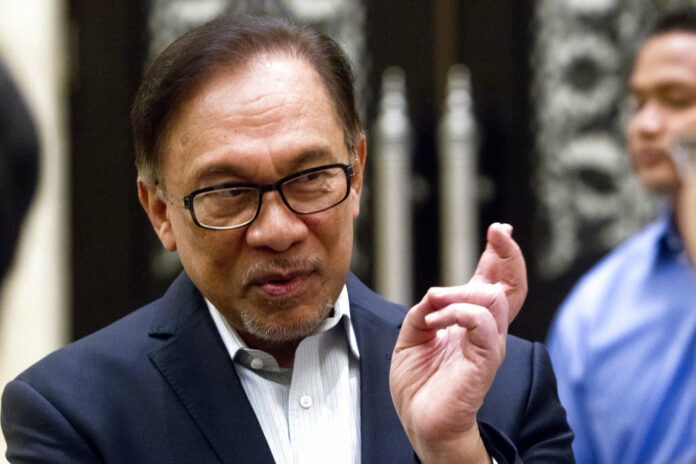 KUALA LUMPUR — Malaysian Prime Minister-in-waiting Anwar Ibrahim has taken his oath as a lawmaker, marking his return to active politics three years after he was imprisoned for sodomy in a charge critics said was politically motivated.
The swearing-in ceremony in parliament Monday followed Anwar's huge win in a by-election Saturday in the southern coastal town of Port Dickson. The seat was vacated after a lawmaker from his party quit to pave the way for Anwar's political comeback.
Anwar, 71, was designated as successor to Prime Minister Mahathir Mohamad after the two men set aside a bitter feud and united to capture a stunning victory in May's general election. Anwar was freed and received a royal pardon days after the polls. Mahathir has said he expects to step down in two years.