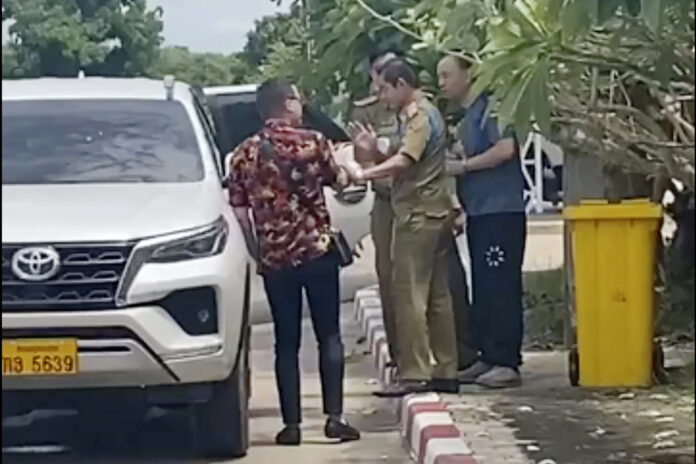 BEIJING (AP) — A Chinese rights lawyer stripped of his license for taking on sensitive cases has been arrested in the Southeast Asian country of Laos, with activists and family members worried he will be deported back to China where he could face prison time.
Lu Siwei was seized by Laotian police Friday morning while boarding a train for Thailand. He was on his way to Bangkok to catch a flight to the United States to join his wife and daughter.
"I'm extremely worried for his safety," said his wife, Zhang Chunxiao, in a text message. "If he's sent back to China, he'd definitely be imprisoned."
Phone numbers listed for police in Lu's hometown of Chengdu rang unanswered. The Chinese foreign ministry didn't immediately respond to a request for comment.
Lu had a history of taking on sensitive cases, and of navigating the fraught and murky waters of defending people who are deemed to be political targets by authorities.
Under Chinese leader Xi Jinping, China's fledging legal rights movement has been heavily targeted. In 2015, hundreds of activists and rights lawyers were arrested in what later became known as the "709 crackdown" – named after July 9, the day it was launched.
Lu, an insurance attorney by trade, defended some of those arrested, including rights lawyer and Xi critic Yu Wensheng. Lu also defended people arrested for making liquor bottle labels commemorating the 1989 Tian'anmen Square pro-democracy protests.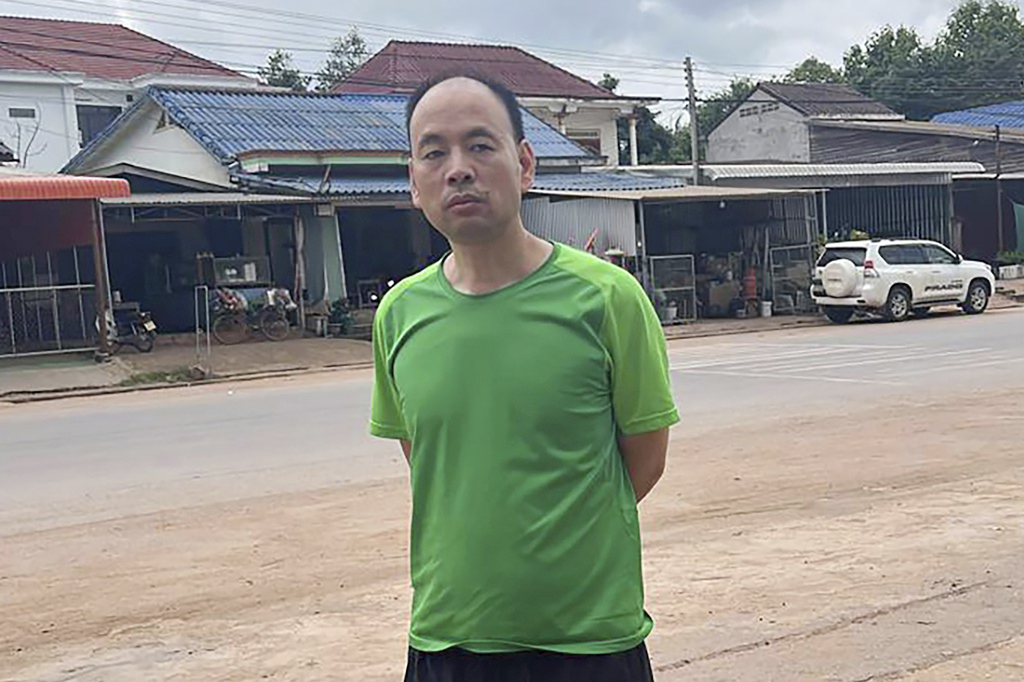 In 2021, Lu was stripped of his legal license after representing a Hong Kong pro-democracy activist who tried to flee to Taiwan. Later that year, Lu was barred from leaving China for a visiting fellowship in the United States and was told he had an exit ban placed on him.
For over a year, Lu has been separated from his wife and daughter, who both resettled in the United States last year.
Bob Fu, founder of Texas-based religious rights group ChinaAid, said he was contacted by Lu's family two weeks ago to assist in his escape from China. Lu had valid visas for the US and Laos, Fu said, sending The AP pictures of Lu's passport to verify his claims.
Lu was under surveillance, Fu and Lu's wife Zhang said, but wasn't being investigated or charged with a crime. His arrest on Laotian soil reflects how Beijing pursues critics abroad, Fu said, part of a broader clampdown that has instilled fear in Chinese dissents.
"This clearly shows the long arm of China beyond its borders to control and arrest those traveling overseas," Fu said. "It's very chilling."
Numbers listed for the Laotian foreign ministry rang unanswered, while the Laotian embassy in Beijing didn't immediately respond to emailed requests for comment.
Lu was being accompanied by two activists working with ChinaAid when he was arrested. Police also grabbed one of the activists and confiscated his passport briefly before returning it.
Fu said he had contacted the U.S. embassy in Laos to lobby the Laotian government for Lu's release.
Dissidents on the run from the Chinese state have reported harassment elsewhere in Southeast Asia, including the family of one detained by Thai police after bomb threats were called in under their name.
___
DAKE KANG reported from Beijing. Associated Press videojournalist Tian Macleod Ji contributed to this report from Bangkok, Thailand.