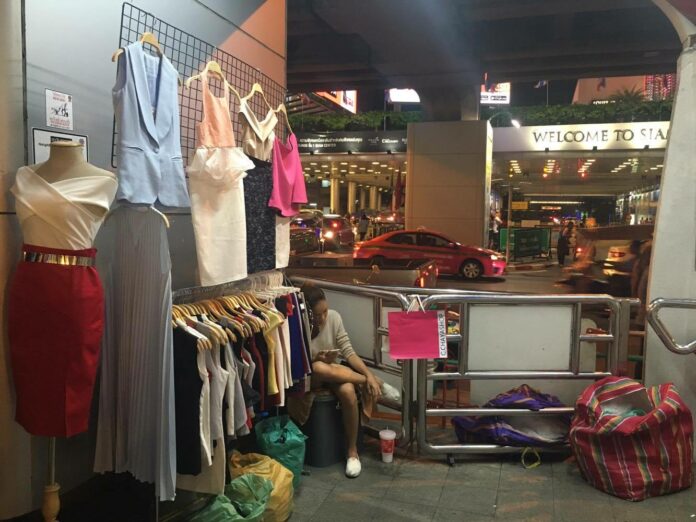 BANGKOK — Owners of street stalls failed to win a reprieve from City Hall yesterday and have until the end of next month to end their occupation of Siam Square's sidewalks.
The city signaled it won't flinch in the latest bid to clear the footpaths made nearly unwalkable most evenings, telling about 200 vendors at a public hearing Wednesday they would not reconsider the Aug. 1 ultimatum for them to leave.
Vendors had asked for permission to continue selling, offering to set up later at 8pm when fewer people walk through the area and provide security.
Deputy Bangkok Gov. Aswin Kwanmuang said the deadline for them to quit would not change.
Authorities have told vendors they can relocated about 1.5 kilometers west to space set aside under the tollway near the Pong Pa Ram Junction and Rama VI Road. It can accommodate nearly 600 vendors who have encroached on the sidewalks in front of Siam Square for years.

Unlike other municipal campaigns to shut down historic and popular street markets, the eviction of street stalls in the Siam area enjoys wide support, partly because the street stall invasion there is a relatively recent phenomenon. People are not sentimental about the sellers there compared to Khlong Thom, Saphan Lek, Pak Khlong Talad and other shuttered markets.
Nor is it the first time that the sidewalk shops clogging the heart of Bangkok, from across MBK Center to the other side of Siam Paragon, were given a deadline to move out. The sidewalks have been contested since landowner Chulalongkorn University first tried and failed to clear the walkways 2010.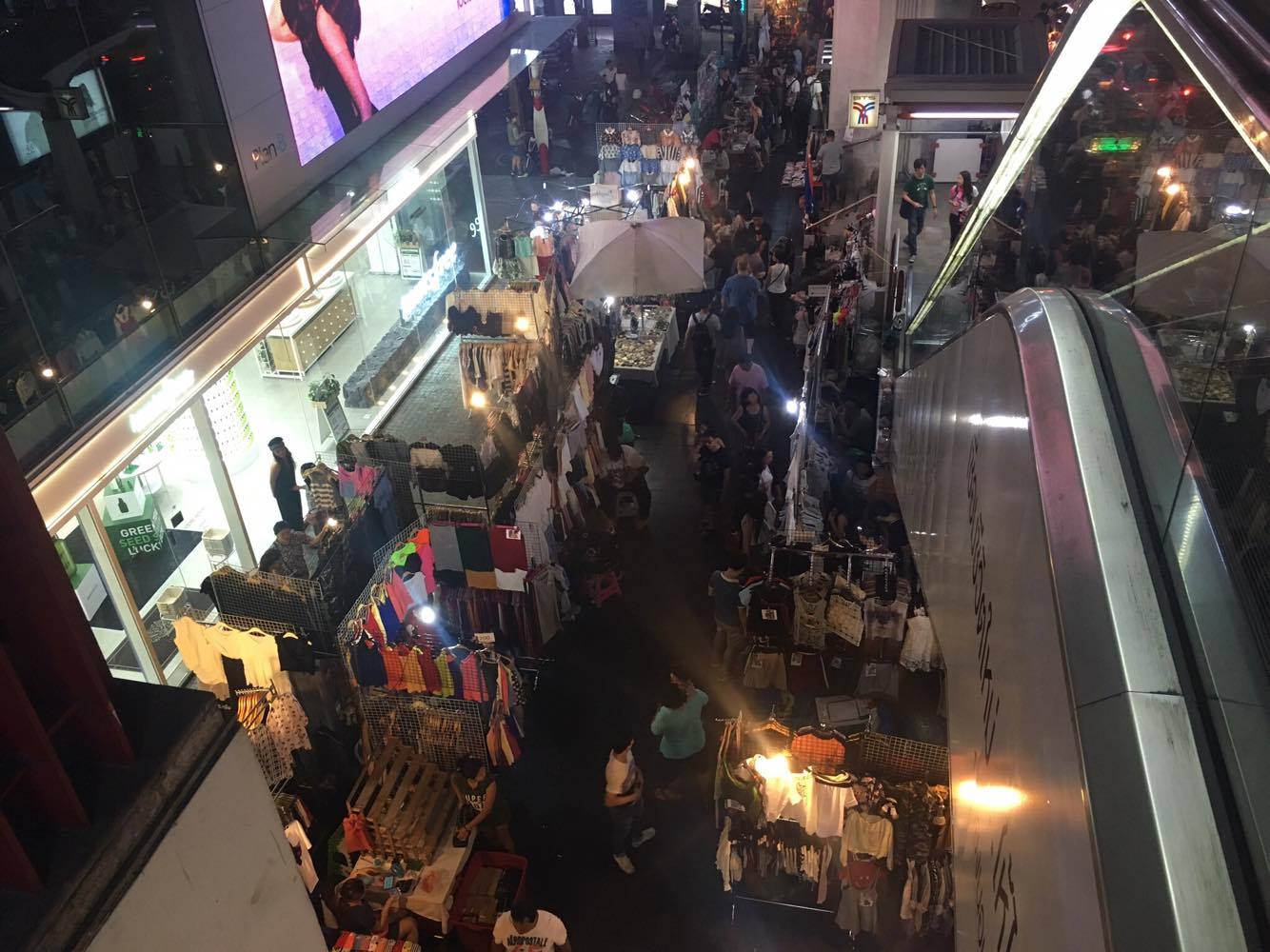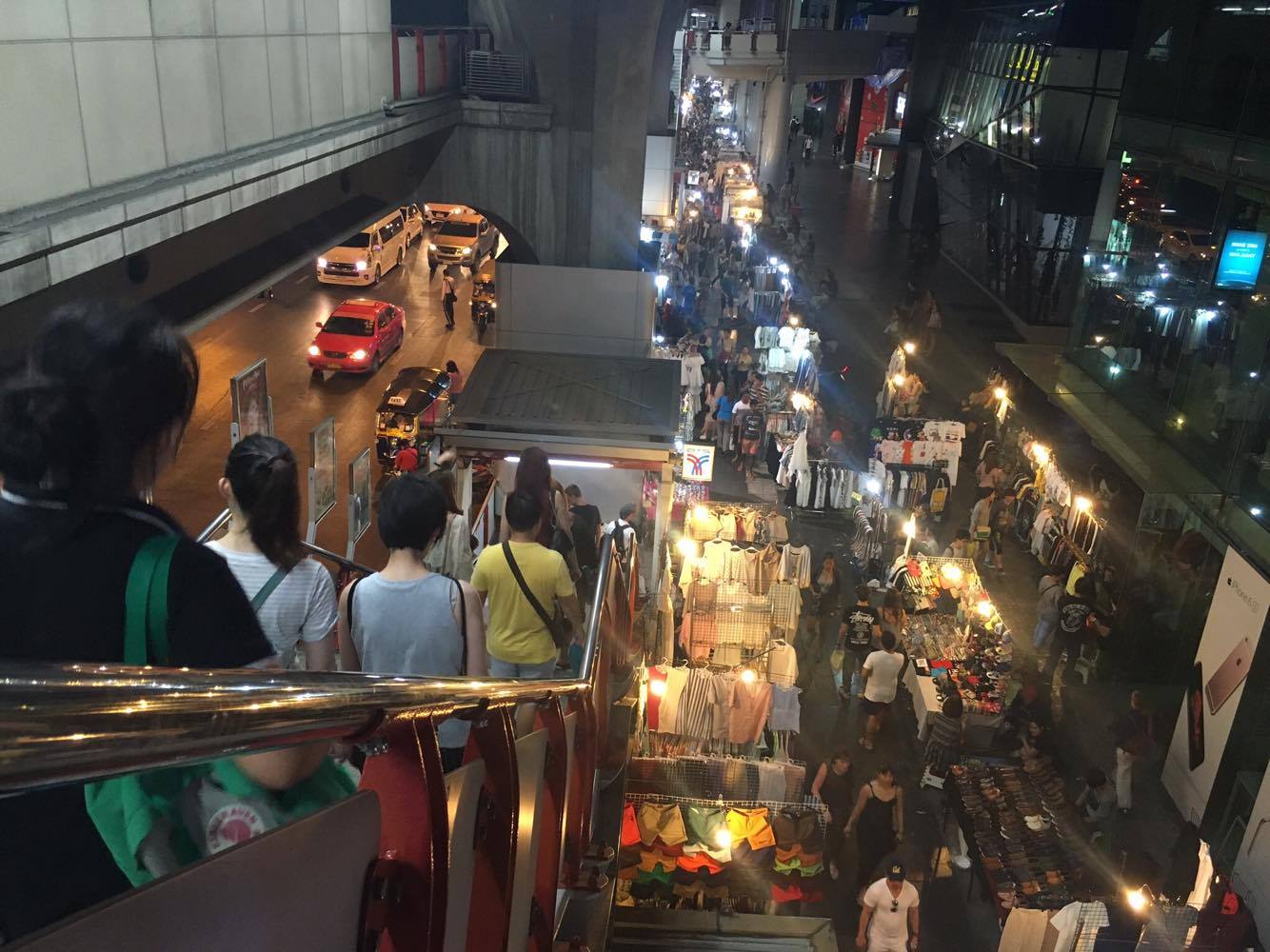 Related stories:
Say Goodbye to Night Market Vendors on Silom Road
Pratunam's Flashy, Trashy Fashion to be Swept Away
Say Goodbye to Bangkok's Flower Market
Saved by St. Valentine: Flower Market Crackdown Extended
Huai Khwang Market Vendors Protest City Eviction
Amulet Market Gone, City Swivels to Flower Market and Banglamphu
Say Goodbye to Bangkok's Famous Tha Prachan Amulet Market
Demolition Day: Dismantling of Saphan Lek Begins
One-Year Reprieve Sought for Saphan Lek Market
City Hall Denies Colluding With Developer to Demolish Saphan Lek