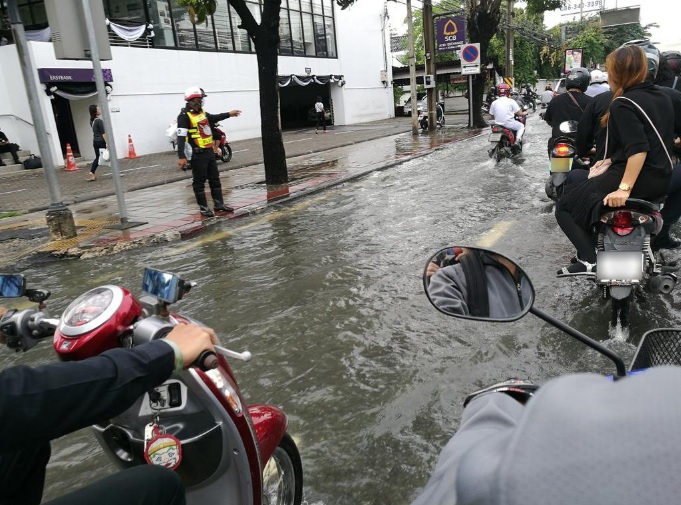 BANGKOK — Tuesday's return to work was more sluggish than usual as a powerful night's storm left parts of the capital flooded, with more to come as rain is expected to fall throughout the country through Wednesday.
Two locations that flooded Tuesday morning were the Bang Khen roundabout on Phahon Yothin Road and Vibhavadi Rangsit Road's Laksi Intersection.
The skies over the capital will be overcast today, heavy rain expected to hit 60 percent of metro Bangkok.
Ongoing downpours and scattered heavy rains are predicted during the next 24 hours in the north, northeastern, central, and southern regions. Waves in the Andaman Sea will reach up to two meters, so small craft advisories have been issued.
Nationwide, rains are due to high-pressure air from the South China Sea, causing precipitation over the northern, central and northeastern regions. Rains in the south are being caused by monsoons from the Andaman Sea.