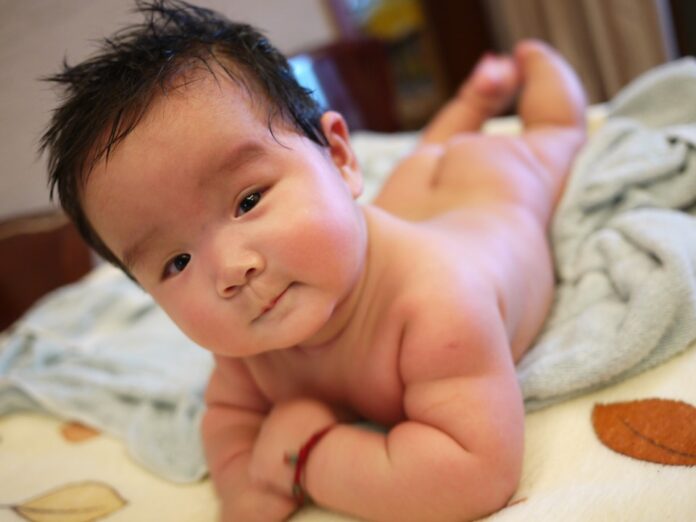 BANGKOK — Paid maternity leave of 180 days could be passed early next year if it wins approval from several ministerial departments including public health and labor welfare.
The measure, which would double the current period and has drawn proponents and detractors alike, is being proposed as a way to encourage mothers to breastfeed infants and follows a recent act which banned marketing of artificial breastmilk substitutes.
"We support mothers to breastfeed at least six months, after that they can use supplementary foods,"  Deputy Prime Minister Narong Pipatanasai said Friday at a national health conference. "Therefore, the government should issue new regulations that allow mothers leave of 180 days. The proposal is going forward. We will gather opinions in October, and the new law should be effective in March."
According to the 1998 Labor Protection Act, women working in the public and private sectors currently can take leave with full pay for 90 days, or three months. Under the present system, up to 45 days are paid by the employer and half by the government.
If the new law is passed, it would give Thailand paid maternity leave of nearly 27 weeks, well beyond some of the most progressive European nations. Mothers in Finland can take up to 23 weeks of fully paid leave; 18 in Denmark.
Word of the proposal drew cheers from some mothers and disgust from others.
"[I'm] so happyyyyyy… The babies can get mother's milk completely for the whole six months, plus the mothers have more time to stock up their milk. Perfect!" Beer Fin wrote online.
Some said it would make women less competitive in the job market.
"OMG… Who came up with this idea? Employees will not hire women because of this," wrote Jaruwan Toom on Facebook. "Please use your brain, mothers do not need that long of a break to breastfeed their babies. Why don't they pump their milk and store it in bottles?"
"Is this necessary? Work reviews to promote workers will be impossible because the female workers won't have any work done," read a message by user P Oud Weerachai. "Private companies wouldn't allow this. The law has pros and cons."
The proposal came a week after the 2017 Control of Marketing of Infant and Young Child Food Act went into effect on Sept. 8. It banned all advertising and promotion, direct or indirect, of breastmilk substitutes and infant food supplements for infants and children up to 3.
UNICEF Thailand's early childhood chief welcomed the move.
"Extending maternity leave will have many benefits for children and their mothers, but also for the future of Thailand," Hugh Delaney said Monday. "Maternity leave allows a mother to nurture and bond with her child, to engage and to stimulate the child's cognitive development, and to breastfeed the child exclusively for six months, ensuring that the child gets all the nutrition it needs in these critical first months of life."
Although UNICEF says breastfeeding rates have increased in the past five years, Thailand ranked 125th out of 140 nations tracked in its 2016 child malnutrition report.
UNICEF together with the National Statistical Office and Health Security Office reported in December that although almost all newborns in Thailand were breastfed at some point after birth, only 23.1 percent of infants up to 5-months-old were exclusively breastfed. Children under 6 months in the northern region were more likely to be exclusively breastfed compared to children in other regions.
Some 15.6 percent of children in Thailand continue to be breastfed at 2, the report stated.