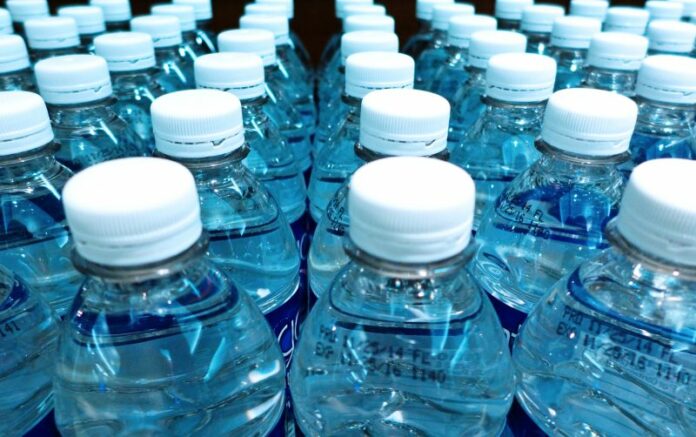 BANGKOK — Starting in April, bottles of drinking water will no longer come with plastic seals over them.
Five manufacturers agreed Tuesday to stop affixing plastic over water bottle caps. The agreement is part of a government campaign to eliminate the plastic and will be effective starting April 1.
As a result, authorities expect to see a 520-ton reduction in annual plastic waste.
The authorities behind the initiative include the Pollution Control Department, the Office of the Consumers Protection Board, Thai Beverage Industry Association and Plastic Institute.
The goal is to eliminate all plastic wrapping from water bottles nationwide by 2019, said Wijarn Simachaya, permanent secretary of Natural Resources and Environment Ministry.
Sunee Piyapanpong, director of Pollution Control Department, said Thailand produces roughly 4,600 million bottles of water per year. About 60 percent – 2,600 million bottles – have plastic cap seals.
The plastic reduction, according to Wijarn, will reduce waste and improve marine environments, where they are blamed for sickening and killing animals.
Not all bottles come with cap seals, which were introduced many years ago to combat the reuse and resale of bottles by vendors. In Thailand, brands that do not come with the seals include Namthip, Sprinkle, Nestle Pure Life and Minere.