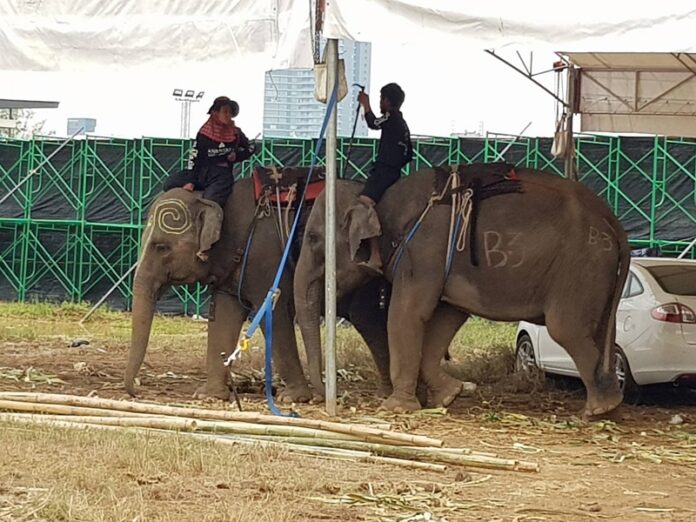 BANGKOK — The host of an annual elephant polo tournament said Sunday that one case of animal mistreatment does not merit canceling the annual event.
In response to footage released Friday showing elephant trainers striking and prodding the animals with bullhooks, William Heinecke, host of the annual King's Cup Elephant Polo, said the inappropriate behavior of what he described as one caretaker wasn't cause to cancel the whole tournament.
"We can't destroy all of the good things that we're doing with the other mahouts and the other elephants," Heinecke said at the conclusion of the tournament, held by the Anantara Riverside Bangkok Resort in a purpose-built field near the hotel. "Part of our program […] is to educate mahouts how better to treat elephants. If anybody's got a better program we'll support it."
In the video released Friday by the People for the Ethical Treatment of Animals, or PETA, various elephants are seen struck on the head and jabbed with bullhooks by their handlers, which PETA organization decried as inconsistent with the event's claim to support animal welfare.
Heinecke said organizers had fired the caretaker they said beat the animals, but the vice president of PETA Asia – who disputed that this was an isolated incident – said the mahout's dismissal was not enough and called for the tournament to be stopped altogether.
"They don't need to fire anyone, they need to cancel the event," Jason Baker said in a Sunday afternoon email. "It is fraudulent to pretend that we are dealing with a few bad apples here when all the handlers wield bullhooks-sharp steel-tipped weapons used to hook, beat, and jab elephants in order to keep them obedient and subservient."
During the tournament, mahouts wielded bullhooks wrapped in what appeared to be electrical tape. Heinecke said that elephants were treated well and that a team of veterinarians was always on standby.
But Baker on Sunday wrote that PETA had evidence of "an elephant they left chained up all day in a flooded field and today a beating during a yoga event" earlier in the day.
LIVE from the King's Cup Elephant Polo Tournament: this elephant has been CHAINED ALL DAY whilst standing in water. This is HORRIFIC.
Please urge Minor Hotel Group to STOP this scam event now: https://t.co/teQGjF1Go8 pic.twitter.com/MJHwLMJ60g

— PETA Asia (@PETAAsia) March 9, 2018
Though no mistreatment of the elephants was visible on the grounds Saturday, they were found chained and kept hidden from public view in a walled field behind the lavatories when not competing.
Heinecke said all participating elephants had been bred in captivity and not captured in the wild, adding that they wouldn't have a way to feed themselves if they were released into their natural habitat.
"We will just continue trying to do what we can to help in our own way and we'll do the best we can," he said, adding that his organization's efforts extended to conservation programs in Africa. "We've never forced an elephant to play polo in 17 years, and we'll never force them. People don't realize that elephants are herd animals, they love this interaction, and normally they have no interaction."
PETA's vice president however challenged the host's claims, saying elephants are "independent animals who don't play polo in the wild," and adding that being prodded and forced to obey senseless commands distressed them deeply.
The event – sponsored by international brands such as Ferrari Spumante, Ripley's Believe It or Not, Hooters, Citibank and Johnnie Walker – will donate about 10 million baht to elephant conservation foundations, said Heinecke, the 68-year-old billionaire CEO and Chairman of regional hospitality firm Minor International, which owns the Anantara chain.
Since 2001, the event has raised the equivalent of over 53 million baht, according to its website.
The host added that organizers would exercise "more supervision" to prevent incidents of animal mistreatment from reoccurring, but said that his team could "never be everywhere."
Team Mekong beat a group of former New Zealand All Blacks rugby players in a penalty shootout to win the four-day tournament – additionally marred by Friday's heavy rain that waterlogged the pitch and left it unplayable.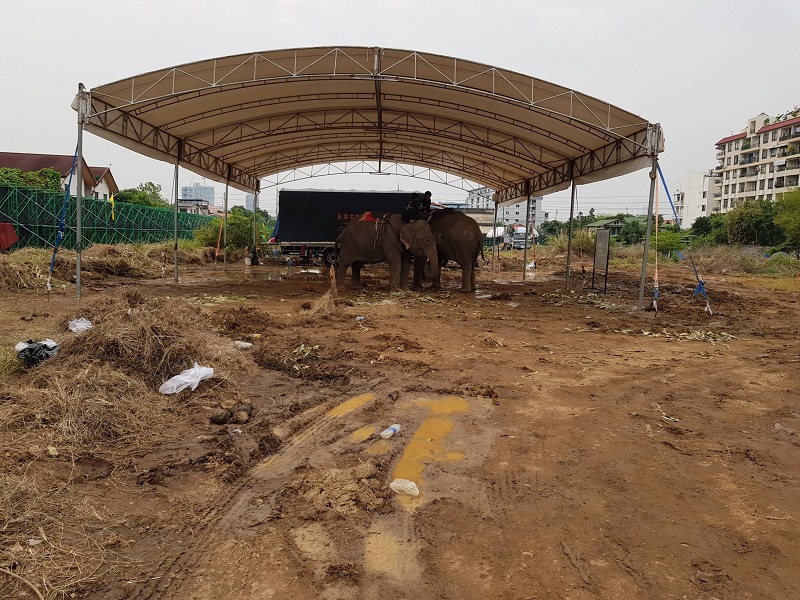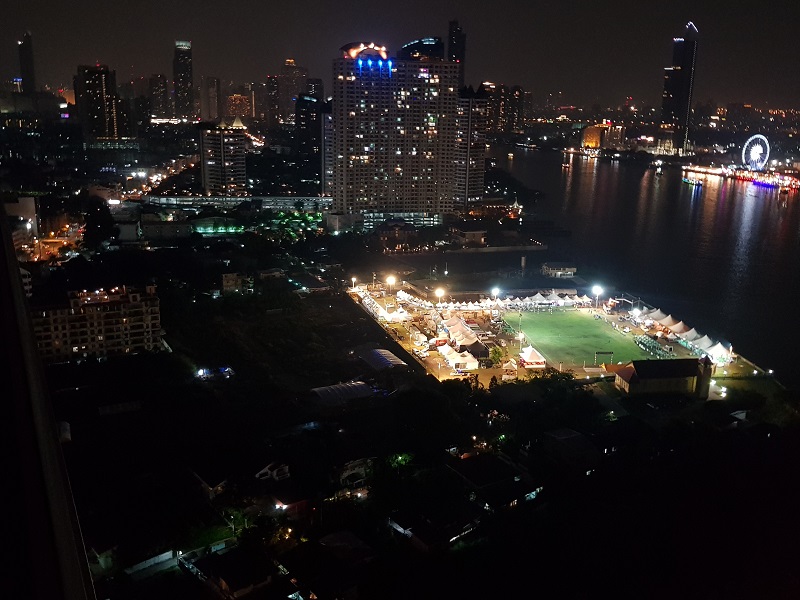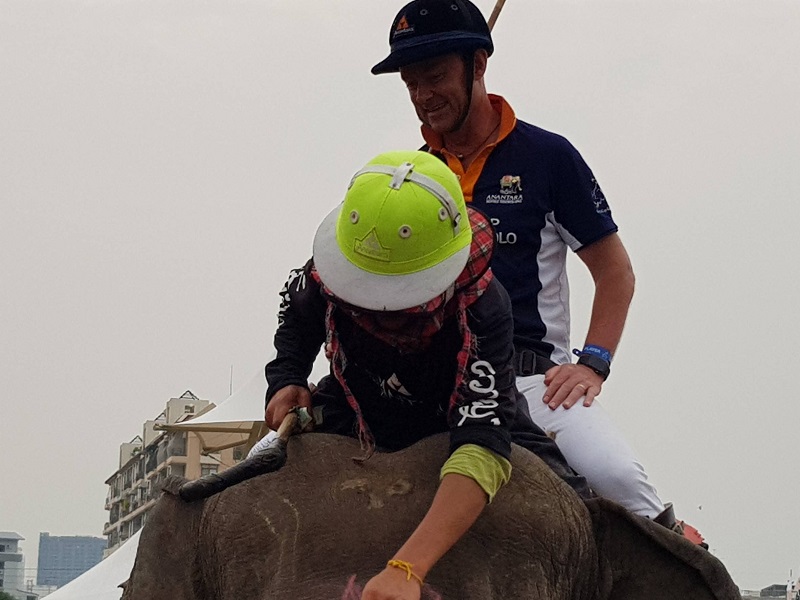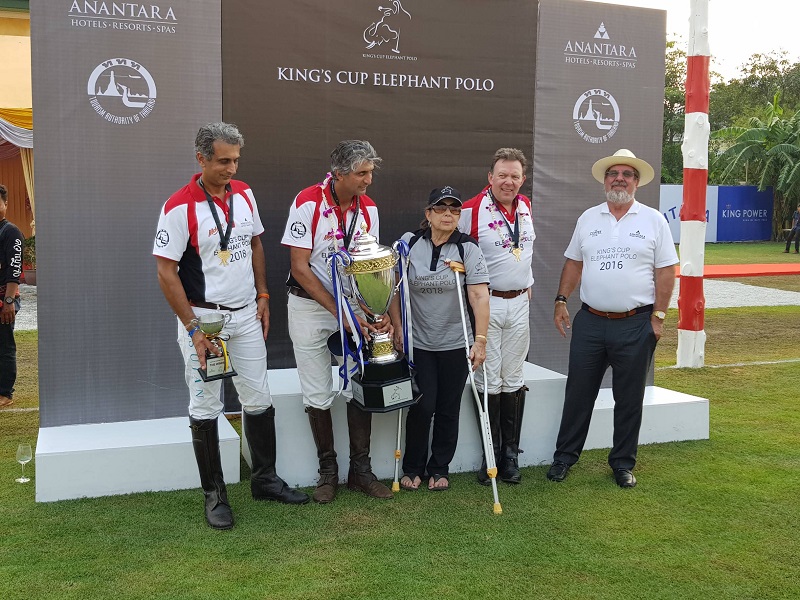 Correction: A previous version of this article incorrectly stated that the PETA published the video on March 8, in fact it was published on March 9.