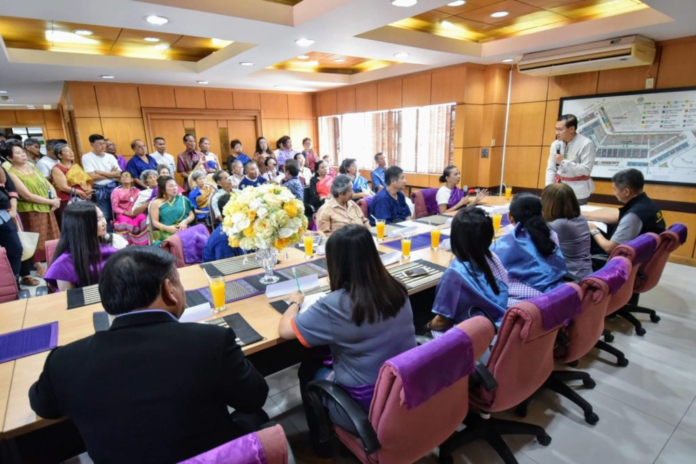 BANGKOK — Tourism and Sports Minister Weerasak Kowsurat urged officials and agencies Monday to limit trash by reducing the usage of plastic.
The instructions, which Weerasak penned in a letter, include reducing the use of plastic straws and vinyl banners.
"I would like to assign a policy for the Ministry of Tourism and Sports and all its agencies to set an example in reducing the use of throwaway plastic. We shall limit handing out plastic water bottles at meetings and provide jugs and glasses at various spots instead," he said, adding that his ministry was determined to reduce the use of plastic and rubbish during events it hosted.
"Reduce the use of vinyl banners for one-time photo taking. It would be a pleasure if anyone could take the initiative and start doing it," Weerasak wrote.
The minister said 35 million foreign tourists visit the kingdom annually and highlighted the need to foster a more environmentally friendly culture. He added that he hoped the policy would inspire other agencies and ministries to follow suit.
Acknowledging the culture of throwaway plastic in the country, the minister ended his letter by thanking people for their "perseverance in doing something inconvenient."
Green Peace Thailand Ocean Campaigner Anchalee Pipattanawattanakul on Monday welcomed the move but pointed out that the initiative is not enough. She urged the tourism ministry to tackle the issue of tourists' use of single-use plastic bottles.
"They have the potential to do much more," Anchalee said, adding that the ministry alone can't significantly reduce the use of single-use plastic and that they should coordinate with other state agencies.
She floated ideas such as taxing plastic and called for better and cleaner public and private water refill spots. She said there's also a need to change the mindset of Thai consumers, who are so used to the convenience of single-use plastic water bottles.
Anchalee cited a 2016 figure by the Department of Pollution Control which shows Thailand collected 2 million tonnes of annual plastic waste. She added that a lot more went uncollected and that there's a lack of reliable statistics.
She spoke of a 10 kilometer-long chain of plastic debris spotted off the gulf of Thailand last year, highlighting the extent of sea pollution in the country.