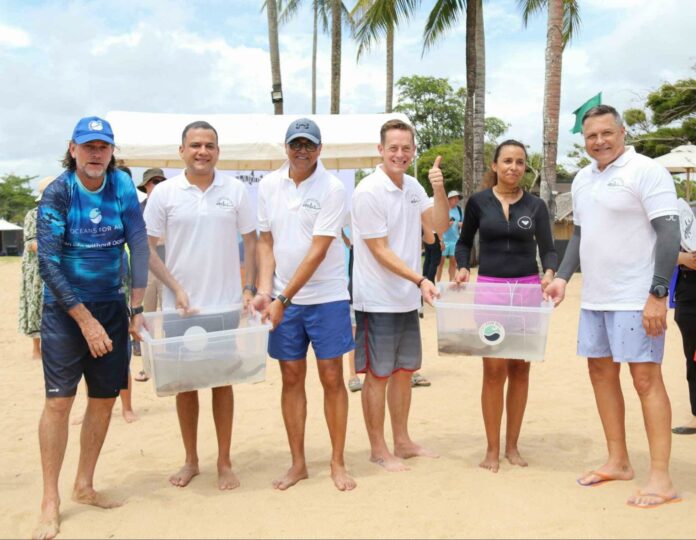 Reimagined beachfront retreat JW Marriott Khao Lak introduces inspiring experience as part of Good Travel with Marriott BonvoyTM to preserve marine life and the ecosystem of Andaman Sea
Khao Lak, THAILAND (June 29, 2023) – JW Marriott Khao Lak Resort & Spa and JW Marriott Khao Lak Resort Suites today announced the opening of its Bamboo Shark Nursery & Conservation Center, the first-of-its-kind across Marriott International's portfolio in Asia Pacific. In collaboration with Oceans For All Foundation (OFA), the nursery and conservation center is a dedicated marine sanctuary for the Andaman Sea's threatened bamboo sharks and offers a unique experience for guests to make a positive impact on the local marine environment as part of Good Travel with Marriott BonvoyTM.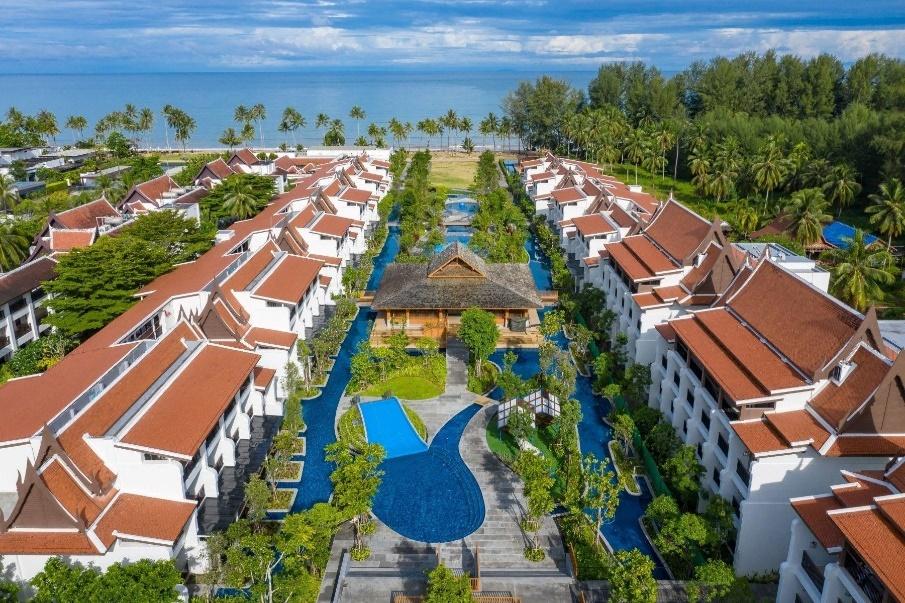 Open to guests of all ages, the experience starts at an interactive education center for an introduction around the life cycle of bamboo sharks. Guests will then meet the resident marine biologist and shark expert at the aquarium nursery to learn more about their work and how they nurture sharks at different life stages, from egg incubation to the time of their release. As an optional activity, guests are also encouraged to help collect seawater from the oceanfront for the bamboo sharks' tanks which need to be cleaned and replaced with fresh seawater every week. Finally, guests can join the center's shark release ritual where six-month old bamboo sharks with size-advantage and higher chance of survival are released back into their natural environment.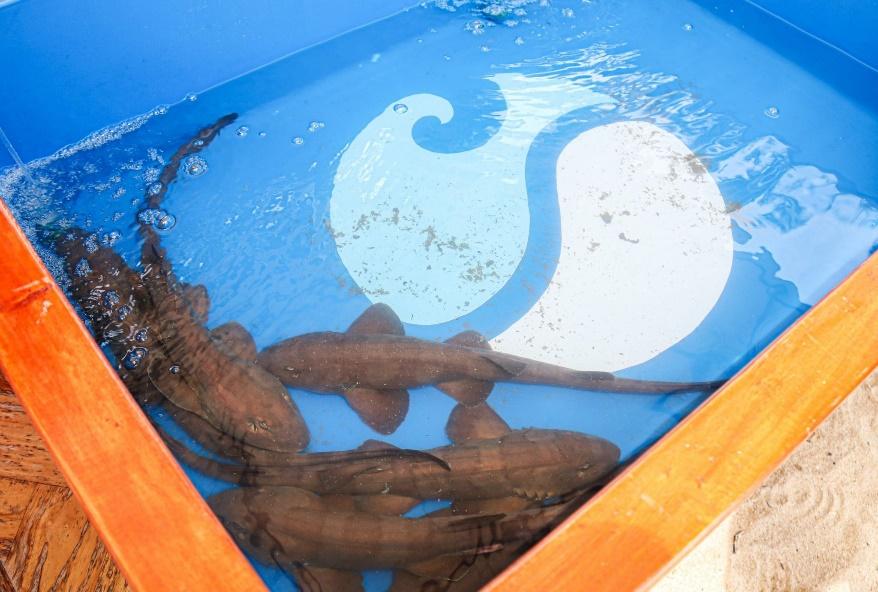 "We are thrilled to collaborate with Oceans For All to open a one-of-a-kind Bamboo Shark Nursery & Conservation Center dedicated to conservation efforts of southern Thailand's bamboo sharks while providing an uplifting experience for guests to help preserve the Andaman Sea's underwater ecosystem," said Abhimanyu Singh, General Manager, JW Marriott Khao Lak Resort & Spa and JW Marriott Khao Lak Resort Suites. "As Southern Thailand's leading luxury MICE destination, we foresee strong interest from corporate clients who wish to do good as part of their CSR initiatives. There is great potential to elevate the facility into a powerful conservation hub here in Khao Lak."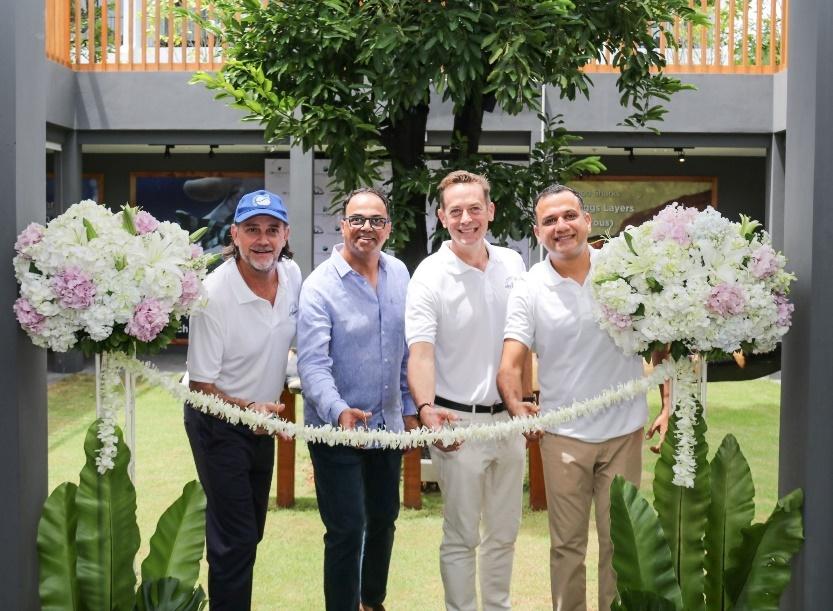 "Our collaboration with with JW Marriott Khao Lak Resort & Spa and JW Marriott Khao Lak Resort Suites shows the powerful impact of what we can achieve when we work together with like-minded partners," said David Martin, President, Oceans For All Foundation. "We are excited to be a part of the Bamboo Shark Nursery & Conservation Center and help inspire a sense of responsibility towards our oceans and its precious resources for future generations."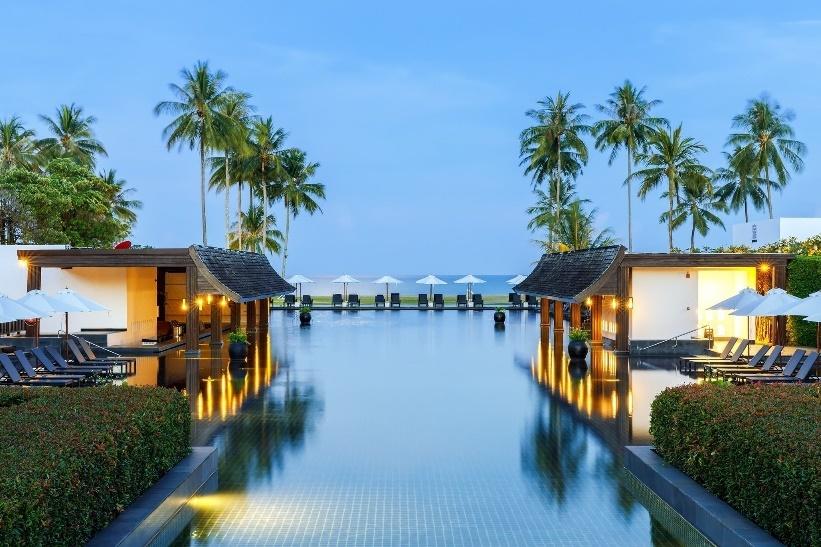 Bamboo sharks are native to the Andaman Sea and a keystone species. As small predators of the shallow reefs around Phuket and Khao Lak, bamboo sharks play an important role in the ecosystem by maintaining the balance of all species below them in the food chain and serving as an indicator for the reef's health.
They became an endangered species due to their popularity with fish collectors and exotic food enthusiasts, as well as pollution and overfishing, which pose a big threat to their survival. Nowadays, these beautiful species are listed as Near Threatened by the International Union for Conservation of Nature (IUCN) Red List due to their rapidly declining numbers.
Since 2019, Oceans For All Foundation has joined forces with the Phuket Marine Biological center (PMBC) to help breed bamboo sharks and hatch the eggs in an aquariums and nurseries rather than in the open sea where they are vulnerable to other predators.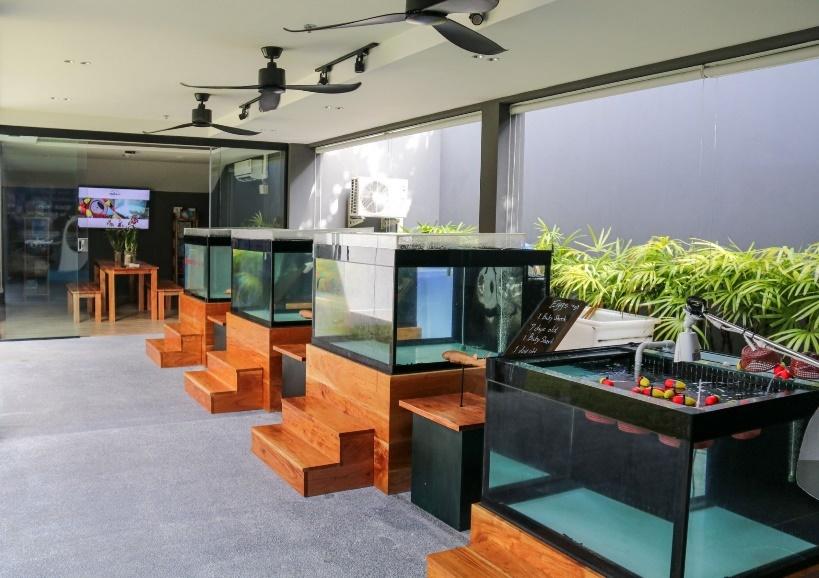 The Bamboo Shark Nursery & Conservation Center is part of Good Travel with Marriott BonvoyTM, a program that offers meaningful travel experiences across three distinct pillars: Environmental Protection, Community Engagement and Marine Conservation. Available at close to 100 properties in Asia Pacific, guests can participate in a wide range of conservation efforts or help create a positive impact on local communities when they stay at any participating hotels of the program.
For more information, please visit: https://marriottbonvoyasia.com/goodtravel.