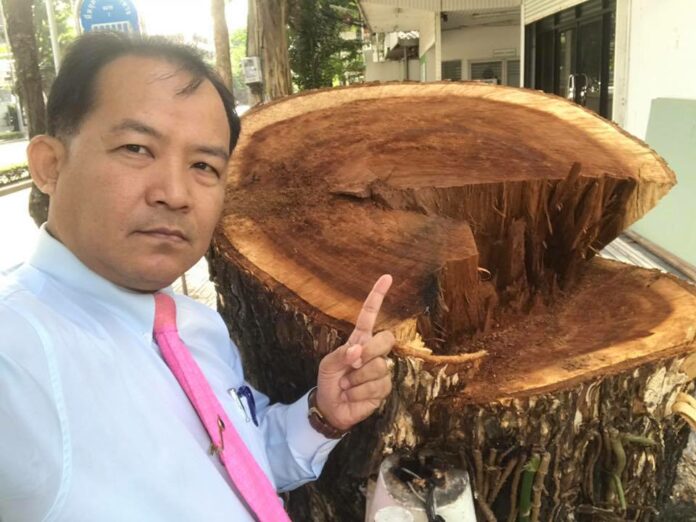 BANGKOK — A transparency activist filed a complaint Tuesday against city officials for cutting down a 50-year-old tree partly on public property.
Srisuwan Janya went to the Administrative Court over Saturday's downing of the rain tree, or Chamchuri tree, on Thetsaban Songkhro Road in the Chatuchak district. He was accompanied by Prachaniwet neighborhood residents who were fans of the five-story tree.
"They were shocked when they saw that the tree in their neighborhood was cut. Thetsaban Songkhro Road has a lot of trees, such as paduaks and rosy trumpets. But this Chamchuri tree was the biggest one there," Srisuwan said Tuesday. "They cherished the tree and are displeased with city officials' actions."
Srisuwan demanded in his petition that officials replace the fallen tree with 100 Chamchuri trees at least 30 centimeters in diameter in the area.
"The fact that the Chatuchak district director ordered a five-story tree, 312-centimeters wide to be razed to a 1-meter stump [and other trees] was an unjust act."
He said it ran counter to Bangkok's green city policies.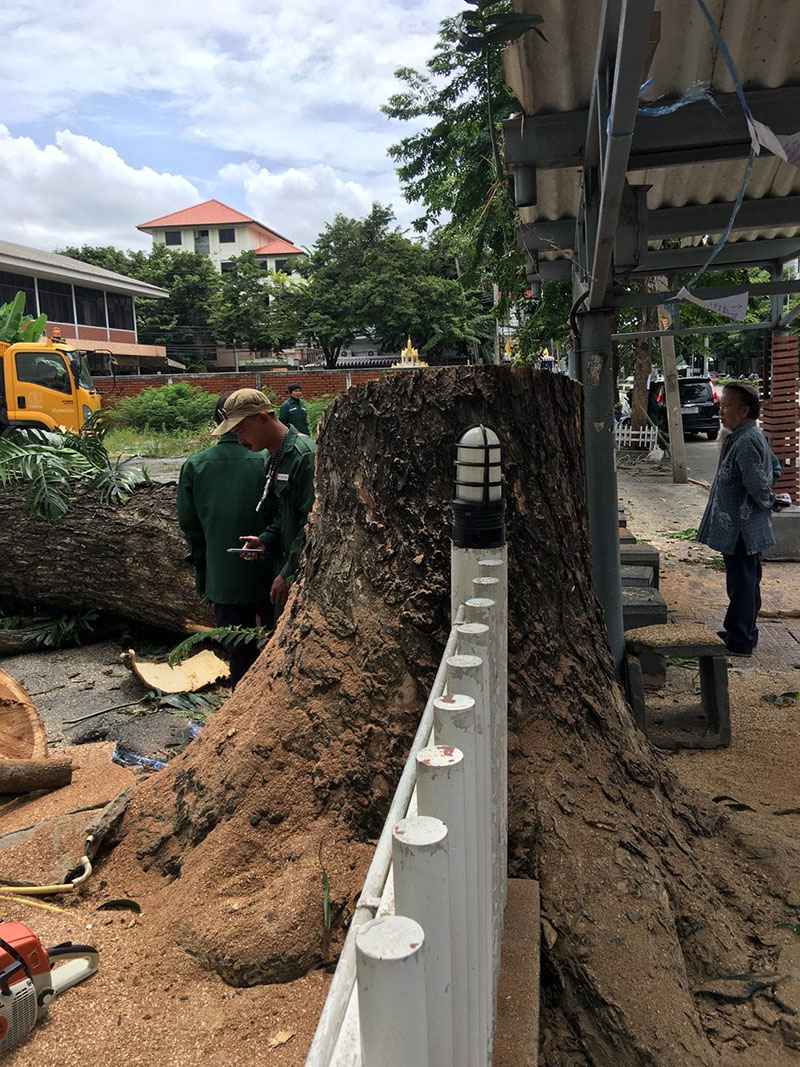 Chatuchak district director Pockhrong Pollamuang defended the tree's cutting, saying its roots were destroying property, including the sidewalk.
The city workers who cut the tree said that Pockhrong had wrestled for three years over the decision, but the tree had caused 20 million baht in damage to private property.
"The owner kept telling Chatuchak to take care of it. They even filed a complaint to the city governor, so we had to cut it. They even want us to take out the big roots, but we are afraid it will damage the building's structure," said the unidentified workers. They said the removal was paid for by taxpayers since the tree was partly on public property.
Srisuwan said in his letter that the tree's removal was unlawful since it destroyed public property, which is a crime punishable by a maximum of five years in jail and a ฿100,000 fine.
"This tree was not 100 percent on private property. It was 50 percent in private property, 50 in public," Srisuwan said.
Srisuwan, a lawyer who heads various transparency committees, is also the head of an anti-global warming advocacy group.
"If there are any more trees cut in Bangkok, please tell me so I can file a complaint. Otherwise, the city won't realize the importance of conservation," he said.
A man who lived across from the tree and watched it being cut Saturday expressed his disappointment.
"I've seen this Chamchuri tree since I was a kid. It's no less than 50 years old," said the man, who would not give his name. "Before, the district officials just came by to prune it. What a waste. It took 50 years to grow but was cut in only two to three hours."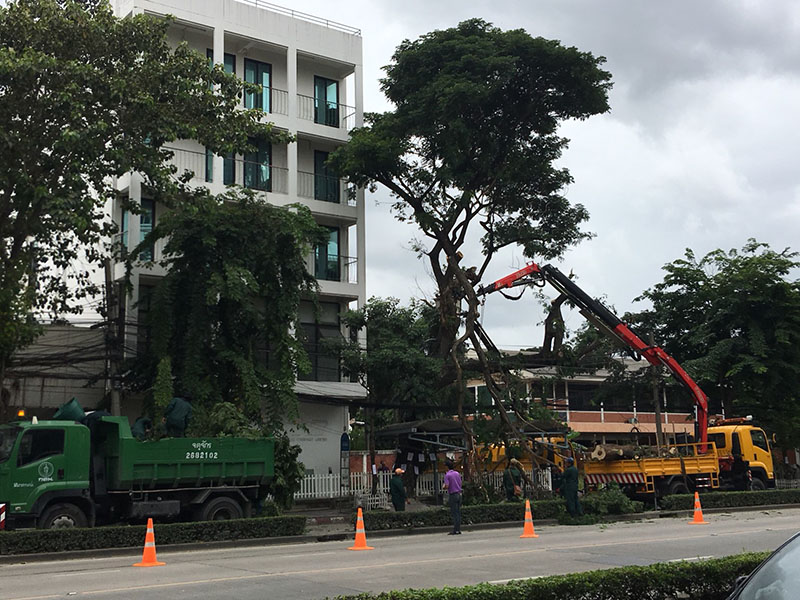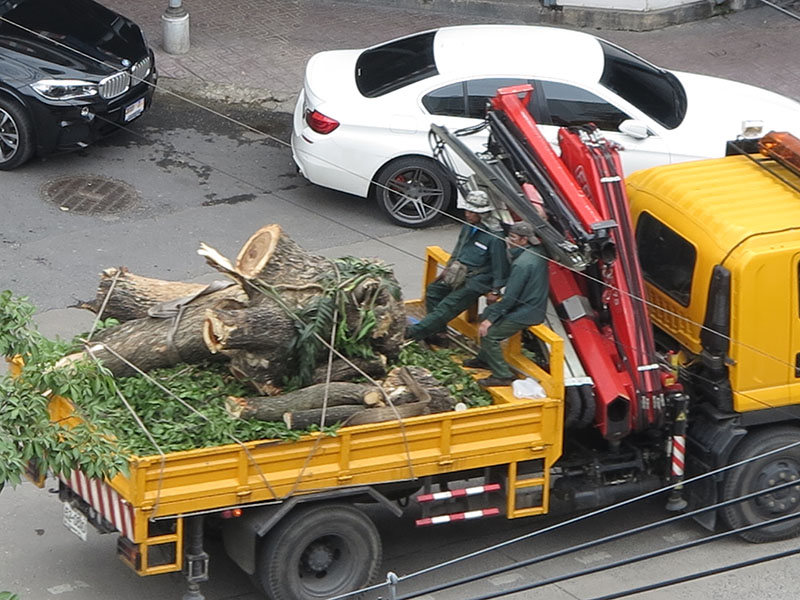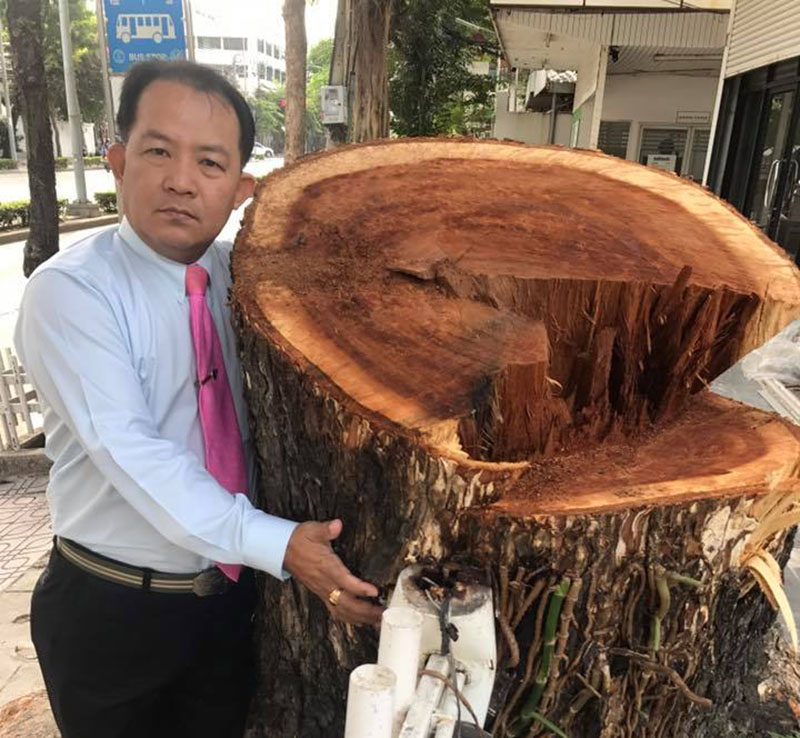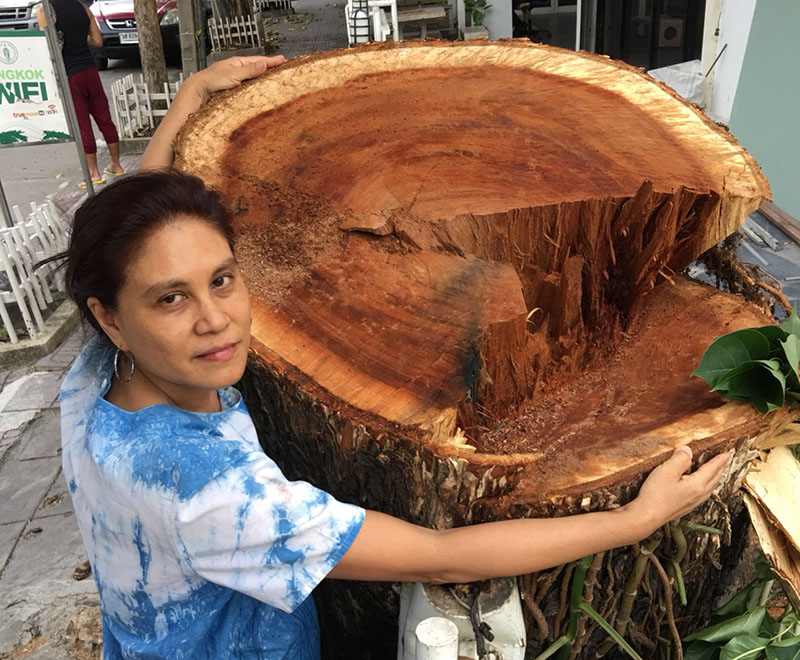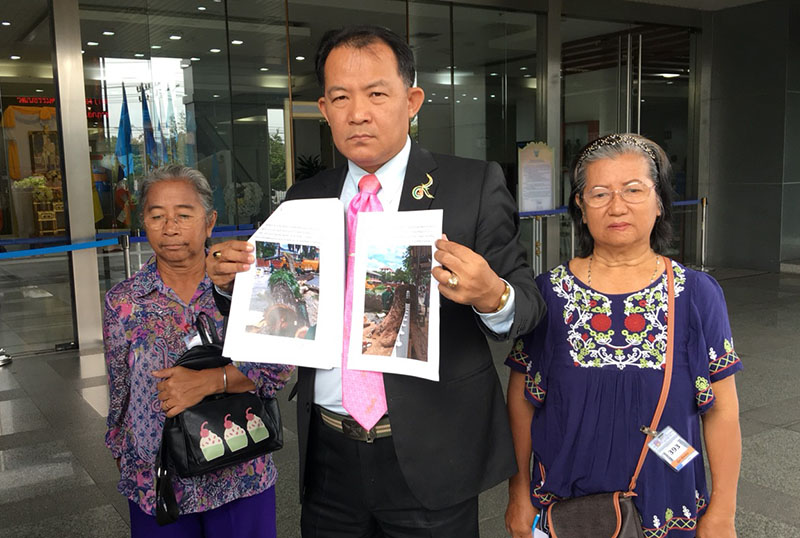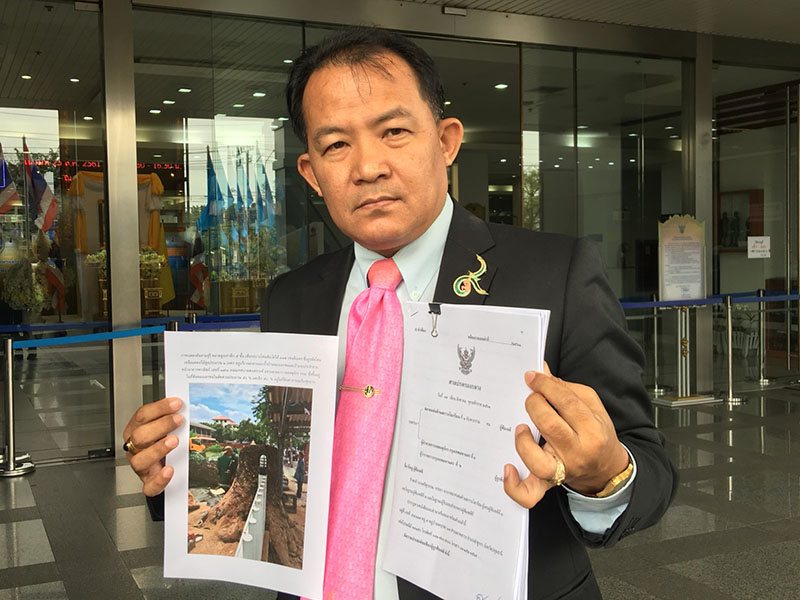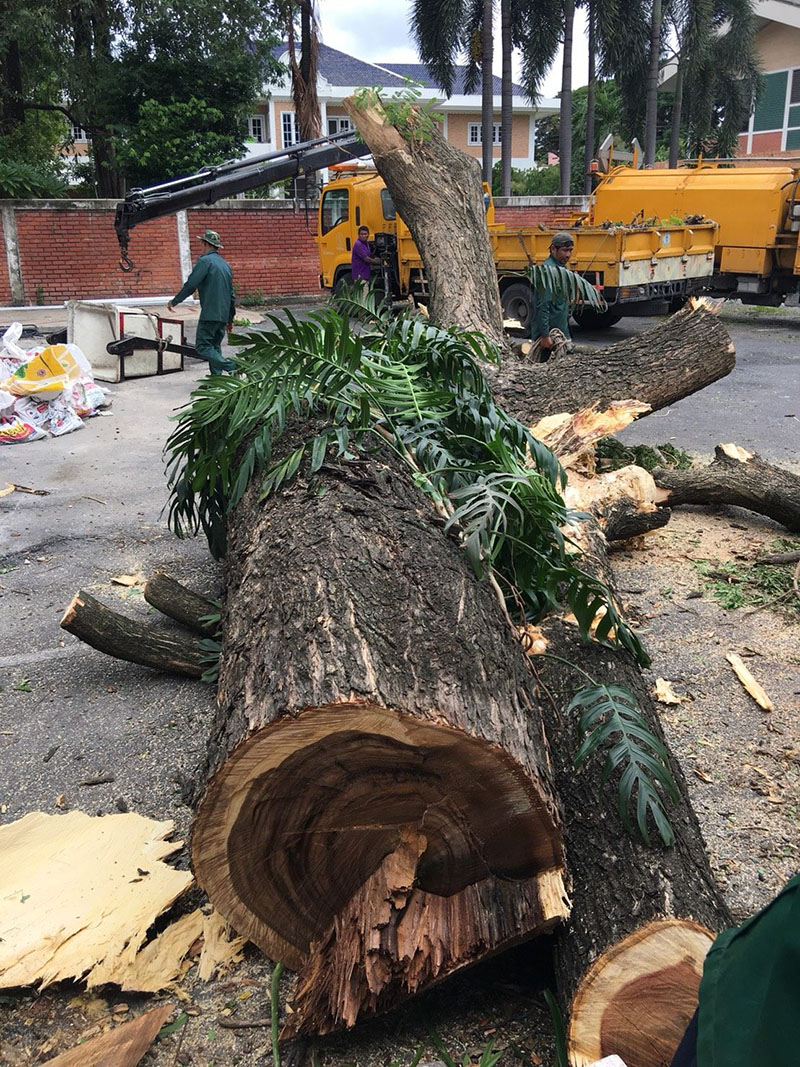 Related stories:
Not First Dance For Man Detained Over 1932 Revolution Plaque