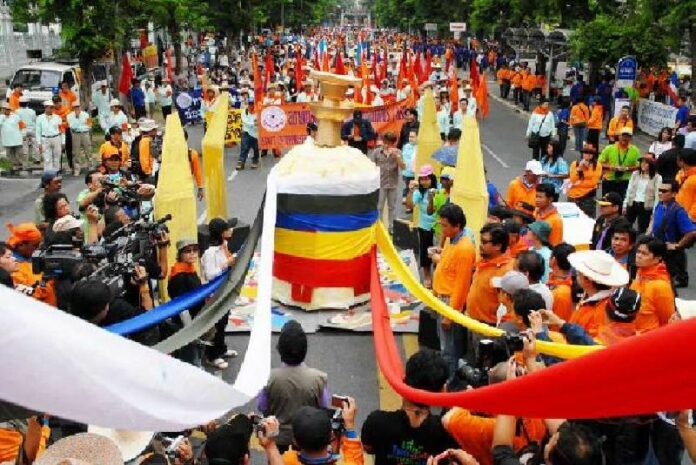 (5 October) The National Statistic Office (NSO) announced that over 317,000 people are unemployed in August, amounting to 0.8% of the national labour force.
According to the NSO, most of the unemployed labours had been laid off from their works, particularly in trade and services sectors, which had dismissed more than 104,000 people.
The southern region is said to yield the most unemployment rates, followed by central, northern, Bangkok metropolitan and north-eastern regions.
The report also suggests that university graduates are the majority of people out of work; about 144,000 graduates still seek jobs, as well as other 49,000 high school graduates, 73,000 secondary school graduates, and 39,000 primary school graduates.
There are also another 12,000 illiterate and less-than-primary educated individuals looking for employment.
So far, 16.22 million Thai work in agricultural sector, while 22.73 million labours in other sectors. Many sectors tend to dismiss more workforces in 2013 than in last year, except in health care and financial sectors.
For comments, or corrections to this article please contact: [email protected]
You can also find Khaosod English on Twitter and Facebook
http://twitter.com/KhaosodEnglish
http://www.facebook.com/KhaosodEnglis