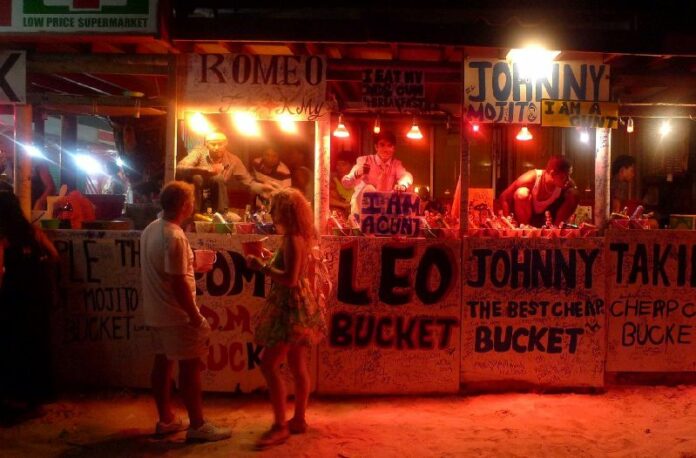 BANGKOK — Foreign reporters and bloggers will be invited on a government-sponsored trip to Thailand in an effort to boost the country's struggling tourism industry, says the Tourism Authority of Thailand (TAT).
"We will invite around 1,000 members of the press and bloggers to tour attractions in Thailand," said TAT director Thawatchai Aranyik.
The TAT will prioritize inviting journalists from countries that have large numbers of potential visitors to Thailand, such as Japan, China, and Taiwan, Mr. Thawatchai added.
He said the trip is part of TAT's public relations campaign to restore the confidence of foreign tourists following months of political unrest that devastated Thailand's tourism and hospitality industries. The 22 May military coup and curfew, which was lifted over the weekend, further ebbed the tide of tourists to Thailand.
The TAT will also arrange negotiations with Thailand-based insurance companies to issue travel insurance for tourists from Europe, America, Middle East, and Africa, Mr. Thawatchai said. Afterr the Thai army imposed martial law last month, a number of insurance companies have refused to insure customers for trips to Thailand.
The TAT director remains optimistic that Thai tourism will be back on track before the end of the year.
"Right now we have seen good signs for Thai tourism, because the curfew has been lifted, and the head of the NCPO will visit China," said Mr. Thawatchai, referring to Gen. Prayuth Chan-ocha, head of the ruling National Council for Peace and Order. "I believe his visit will boost confidence for Chinese tourists, who are the main target group."
He said there is no plan to decrease the goal of tourist numbers and tourism revenue for this year, despite the political tumult. TAT previously projected that 25.9 million tourists would visit Thailand this year, with the expected revenue of 1.23 trillion baht.
"After curfew was lifted, foreign tourists from Australia, China, Hong Kong are booking hotels in Phuket and Hua Hin in droves," Mr. Thawatchai claimed. "I believe the number of tourists will approach close to our target by third and fourth quarter."
"It's obvious that foreign tourists have stopped worrying and are coming to Thailand," he added.